A garden flower bed is a perfect addition to any backyard. These beds can host a variety of beautiful flowers, shrubs and trees. The flower bed will add texture and color to your existing landscape design. Designing a garden flower bed will bring your landscape to life.
Garden flower bed photos: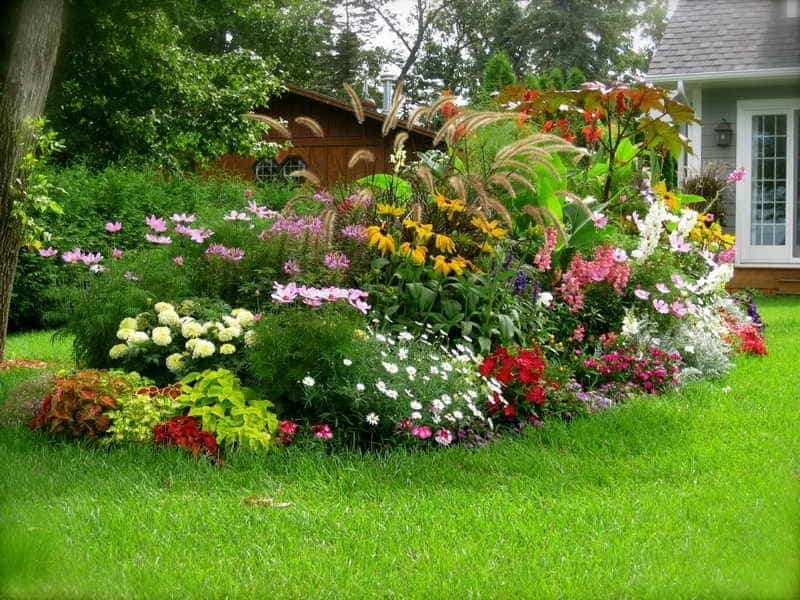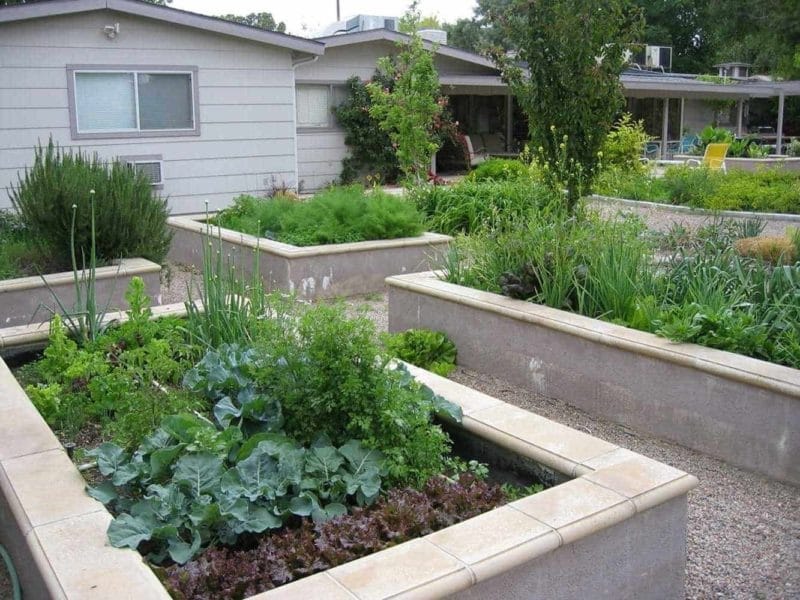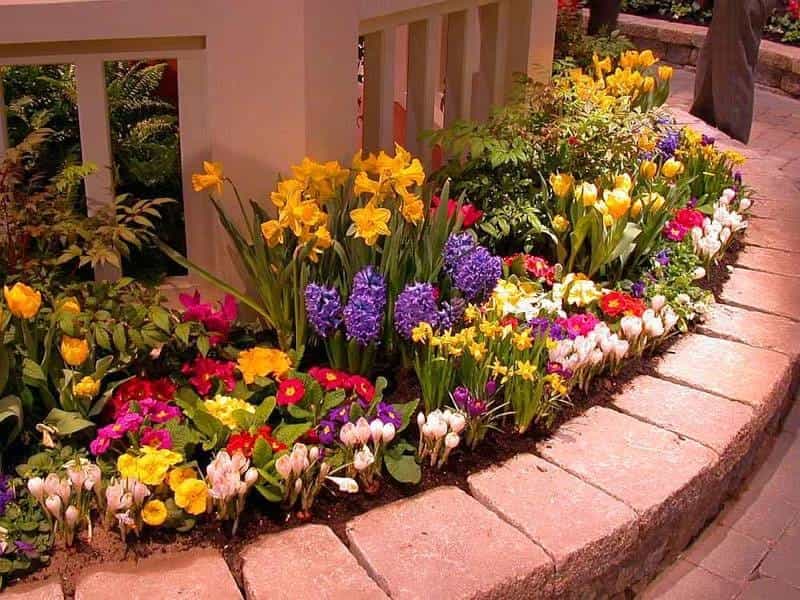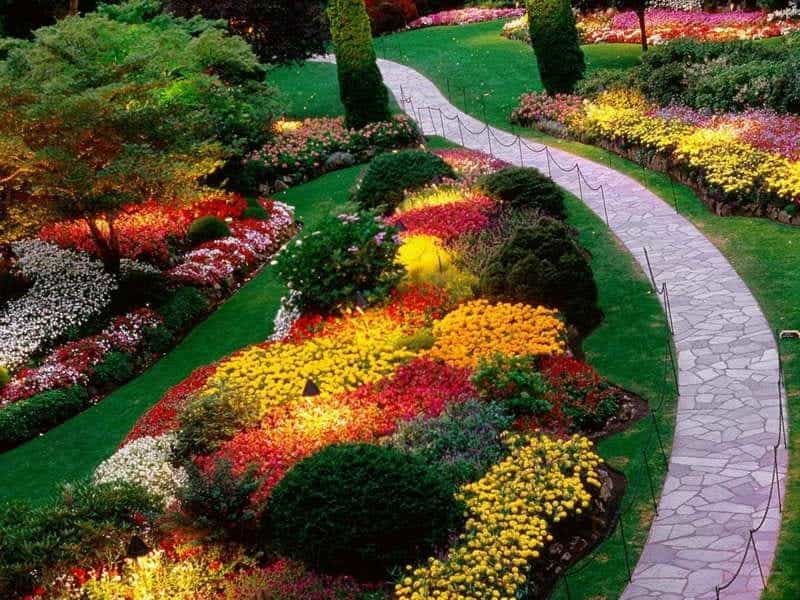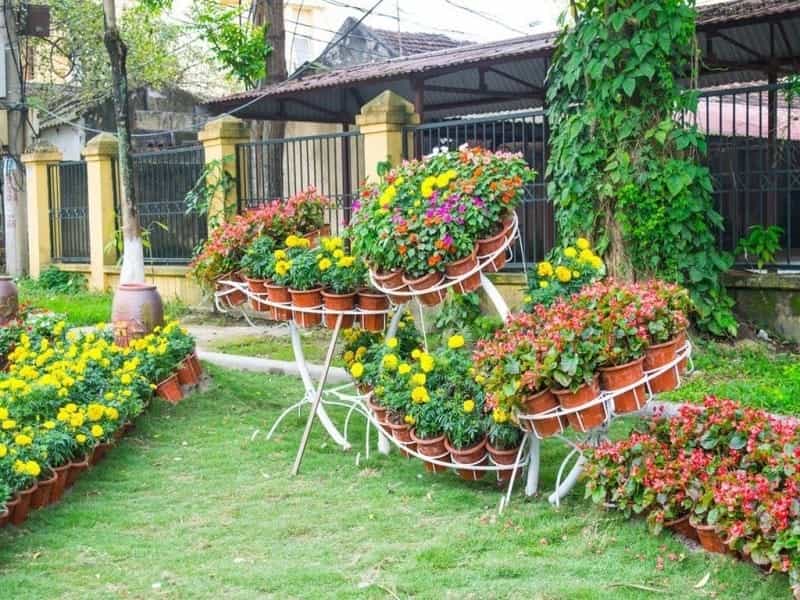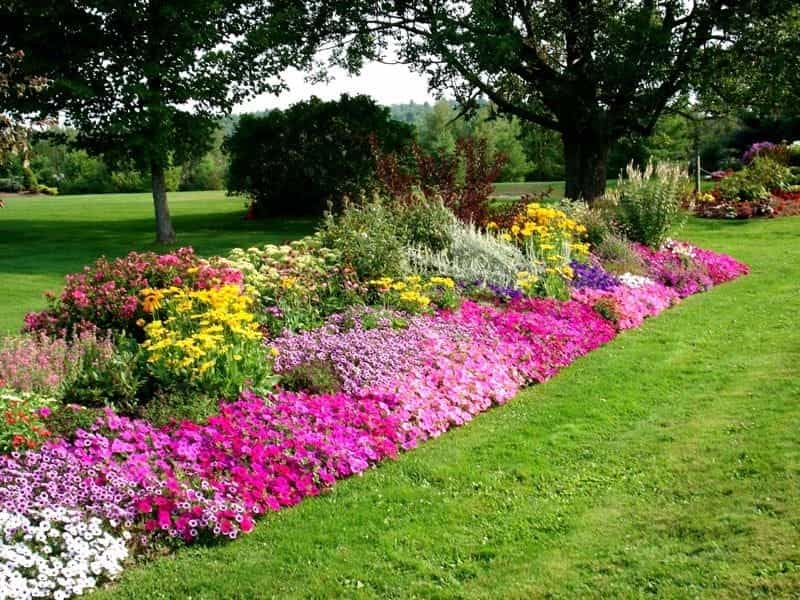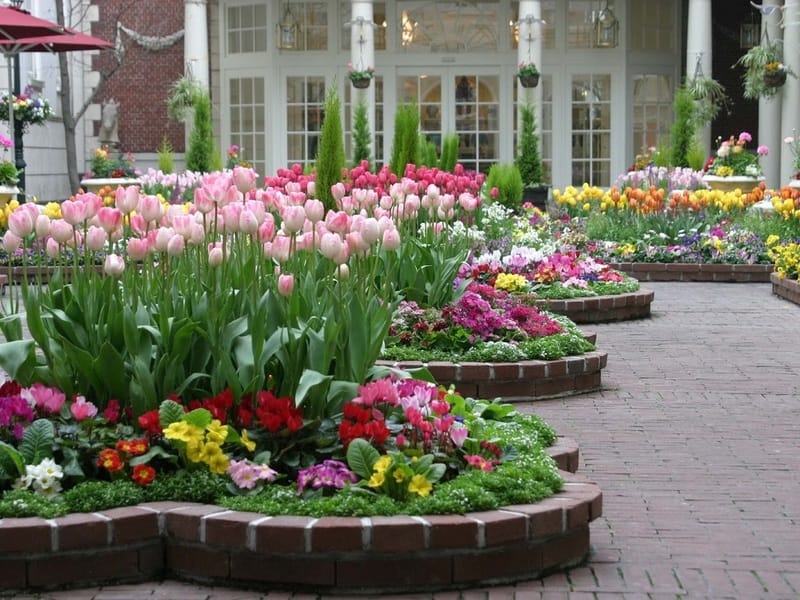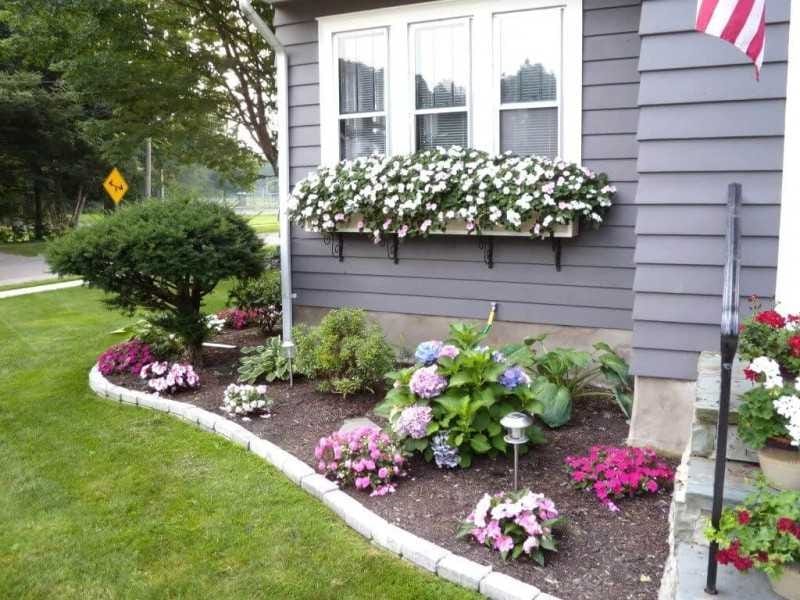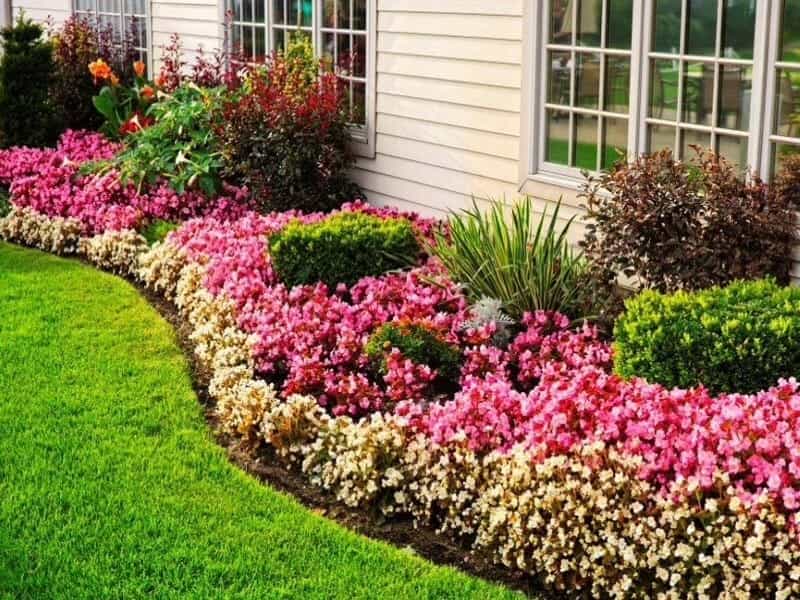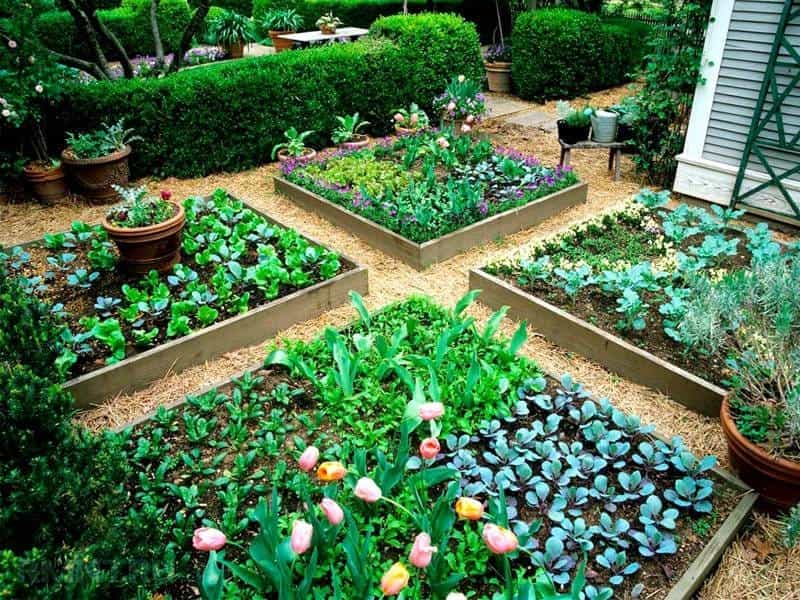 Begin by laying out a vision for your garden flower bed. Take into account your existing landscape designs and think about how adding these beds will fit together.
Choose an area that receives the perfect amount of sunlight throughout the day. Consider the different types of flowers you'd like to plant, such as perennials, annuals, and bulbs. Also think about the size of your bed, as well as its shape and orientation.
Loosen and level the soil in the designated area using a shovel and rake. Add compost to the soil. Pre-mixed garden soil or potting soil can also be used if desired.
Mark off the area for your flower bed with stakes and string. Consider the placement of plants and trees when setting the boundaries. Stagger your plantings so that plants are breathable.
Install an edging around the garden flower bed to keep it looking neat. This can be something as simple as brick or stone or a more decorative element like a wood frame.
Choose your flower, shrub and tree varieties. Select plants for their flowers, texture and foliage. Mix and match for an interesting visual as well as to help different plants thrive. Adjust the soil, if needed, to account for the needs of your plants.
Plant your flowers, shrubs and trees in the garden flower bed. Layer the plants, mixing in color, height and size. Some plants require more water than others, so add a layer of mulch to help maintain an even moisture level.
Finish off the flower bed with some decorative elements like stepping stones, birdbaths or garden sculptures. A garden bench or an arbor are beautiful additions that double as relaxation spots. Lastly, spread a layer of fertilizer to keep the soil fresh and full of nutrients.
Ground Prep
Analyze the Soil: Test the soil to determine the pH levels, macronutrients, and micronutrients in order to select the best flowers for your space. You can purchase kits to do this at most home improvement stores.
Add Soil Amendments: Once you've tested the soil, add amendments to make it the most suitable for flower growth. This could include anything from organic matter to nutrients and lime.
Turn over the Soil: Dig and turn over the soil in the garden to help with flower growth and drainage.
Choosing Flowers
Research Plant Types: Do some research to determine the type of flowers best suited for the soil, climate, and light in your garden.
Select Flower Varieties: Once you've decided which flowers will best thrive in your garden, select varieties according to the color, size, and shape you'd like to get.
Buy the Plants: Purchase the plants from your local garden center.
Prepping and Planting
Prep Your Garden Bed: Remove weeds, place mulch or stones around the plants, and set a watering routine.
Place Plants: Dig the soil and create holes for the plants. Place them in the hole, fill in with soil, and water.
Care for Your Plants: After planting, continue to care for your flowers regularly by watering, applying fertilizer, and pruning as needed.