Euphorbia is a genus of herbaceous flowering plants in the family Euphorbiaceae, all native to the tropics and subtropics. Euphorbias are most commonly known for their spur-like growths on their stem. Euphorbias are extremely poisonous.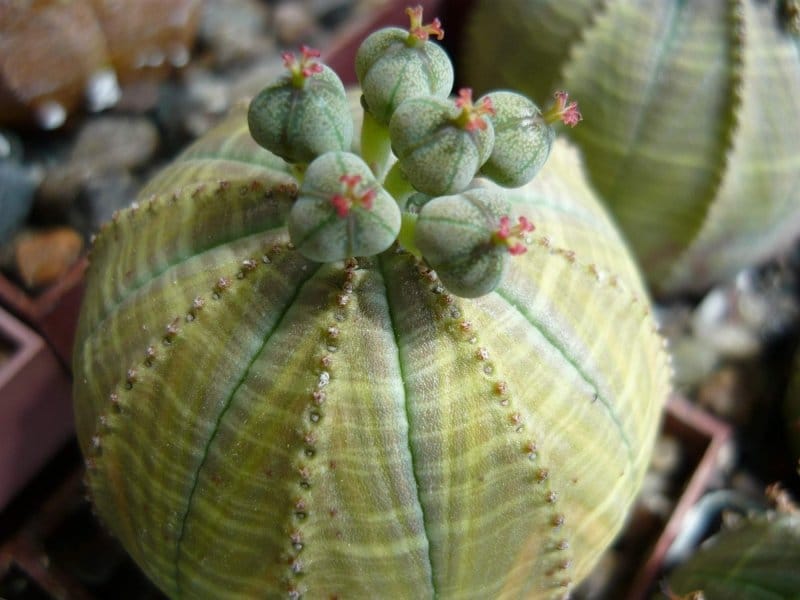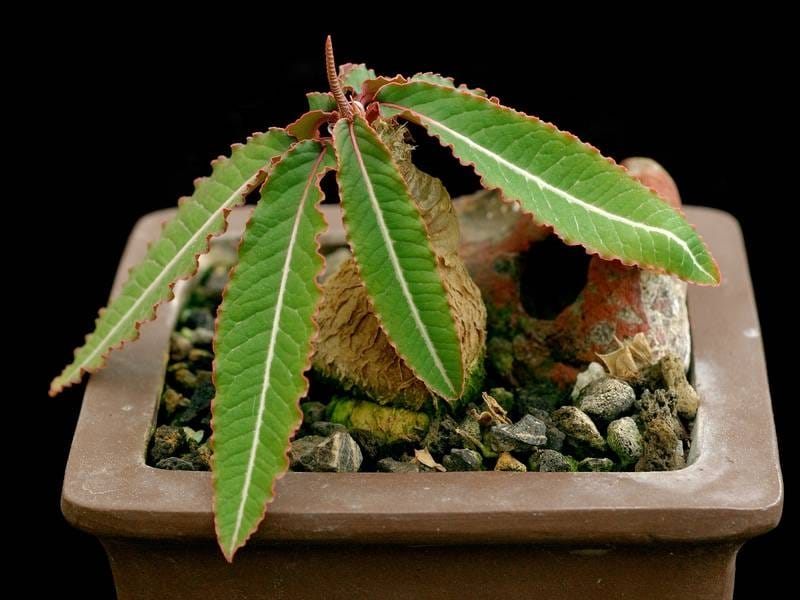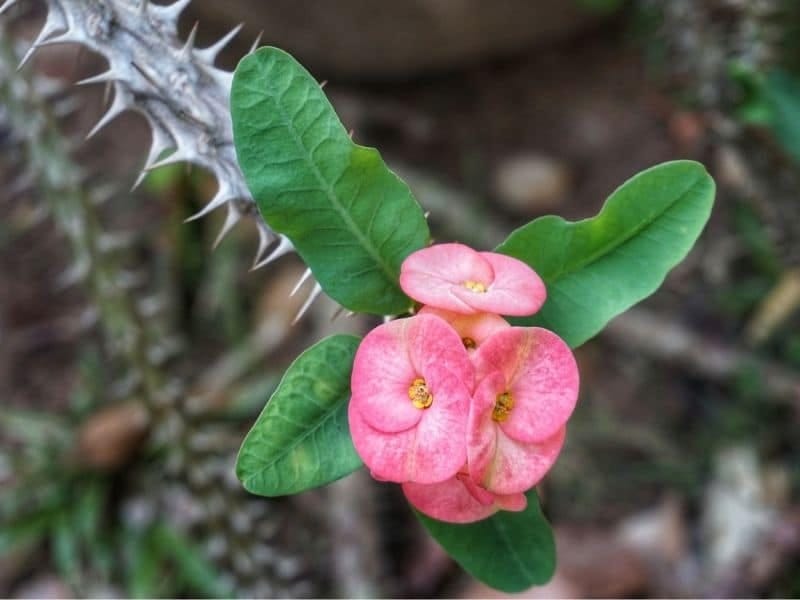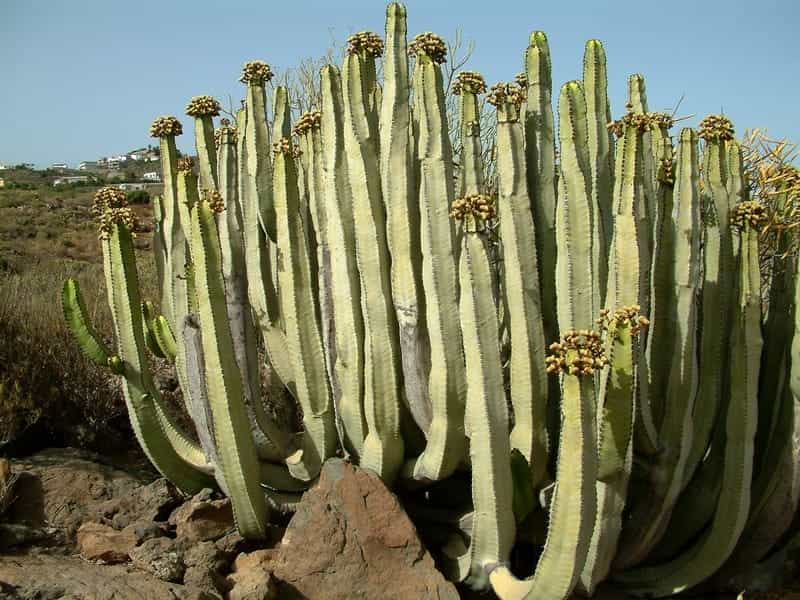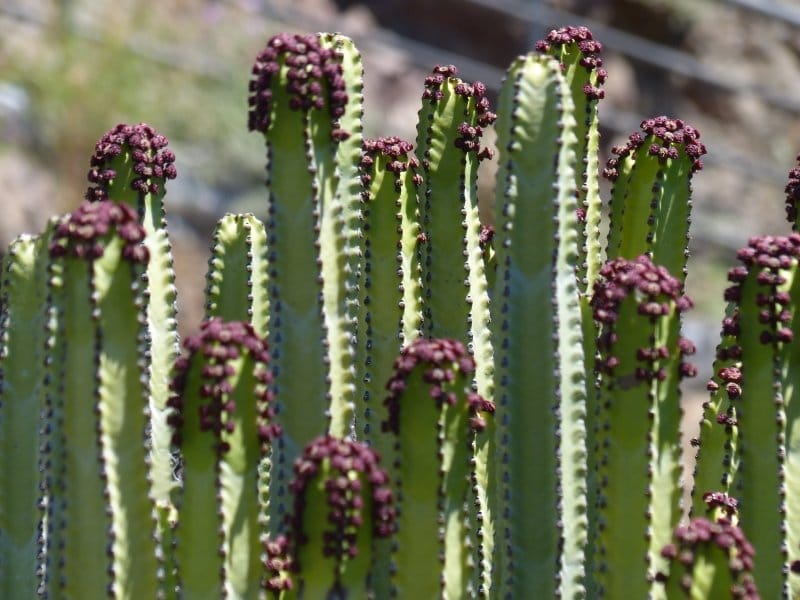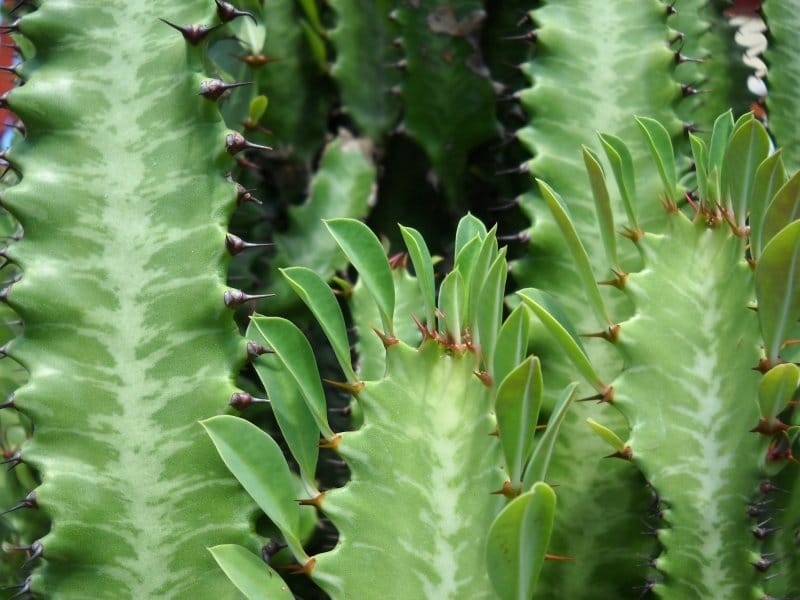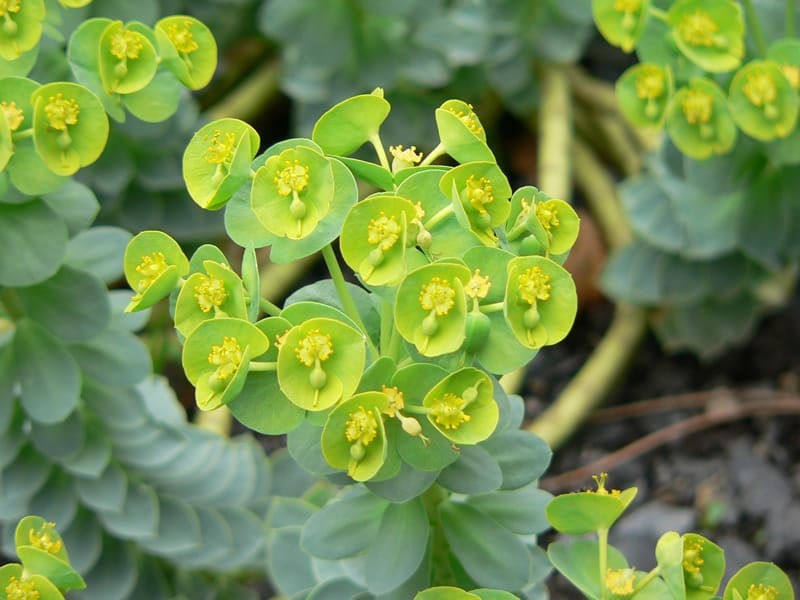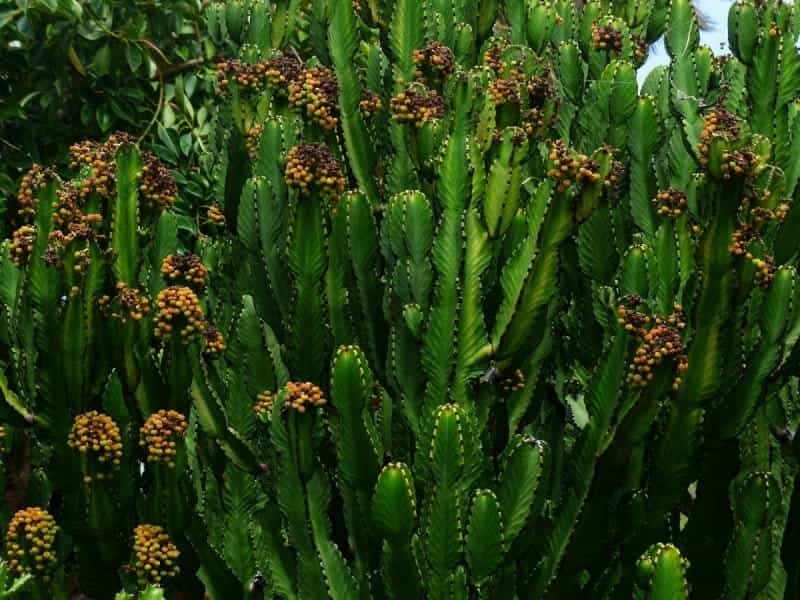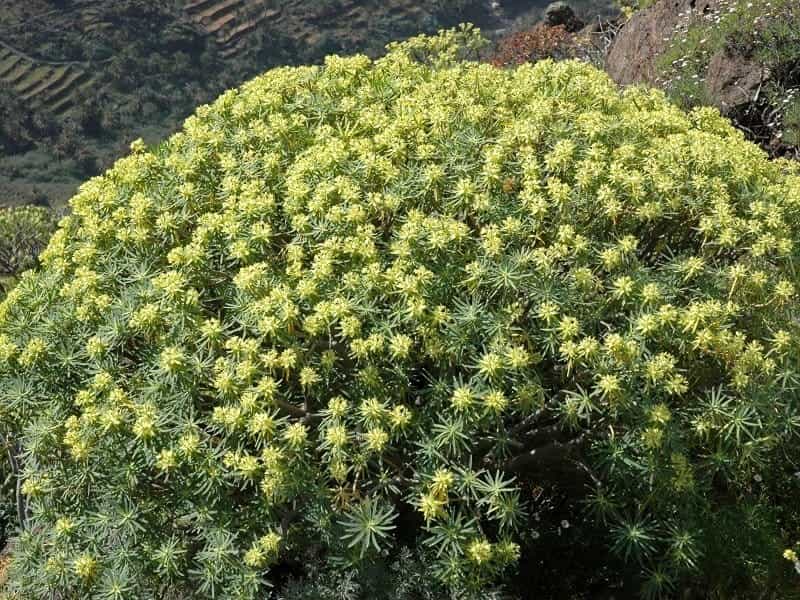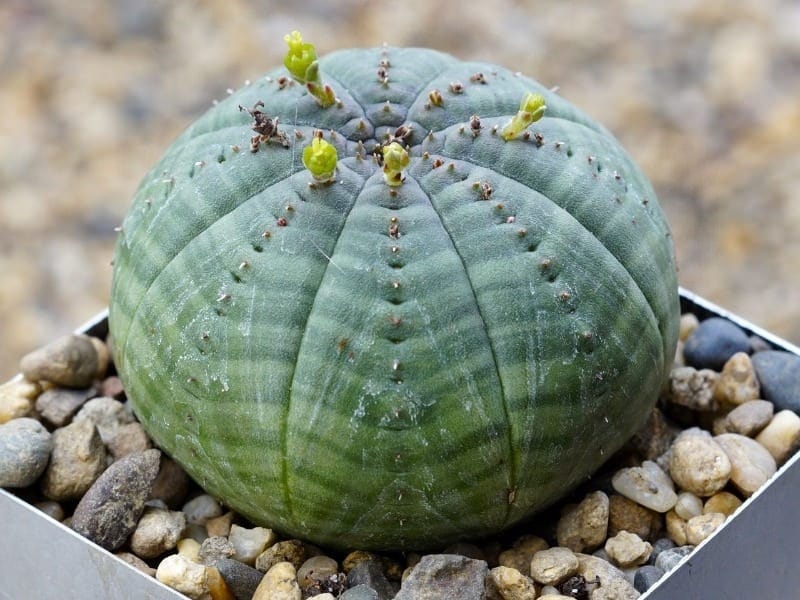 The Euphorbia plant is a genus of flowering plants in the spurge family. The most widely cultivated of the genus is Euphorbia pulcherrima (crown of thorns), a native of Madagascar. It is popular for its unusual form and for being a succulent.
Some species of Euphorbia can be considered highly succulent, and may even be described as cacti due to their appearance. However, they are not related to any Cactaceae species.