Dianthus barbatus is a species of flowering plant in the family Caryophyllaceae, native to southern and central Europe. It is an herbaceous perennial growing to 60 cm tall by 45 cm broad, with grey-green foliage. The flowers are variably colored in shades of pink, white or red, each with a darker eye, borne in late spring to early summer.
Dianthus barbatus photos: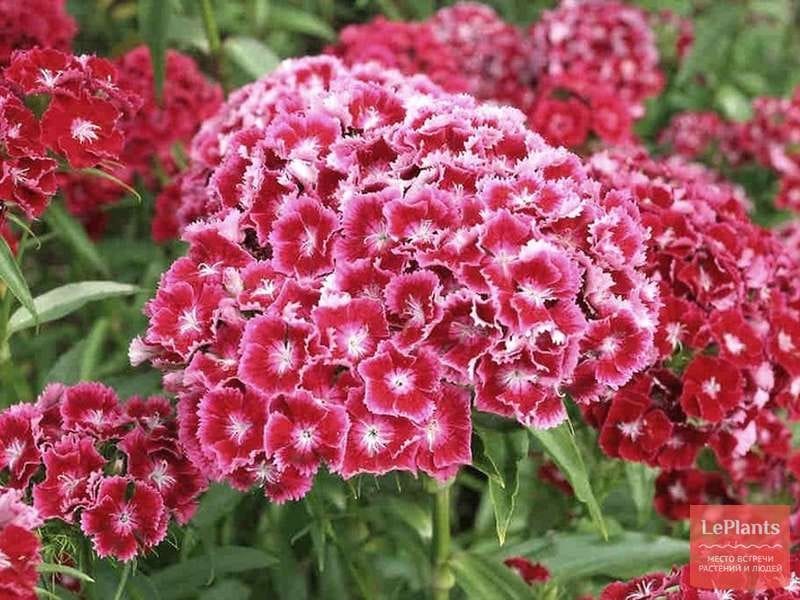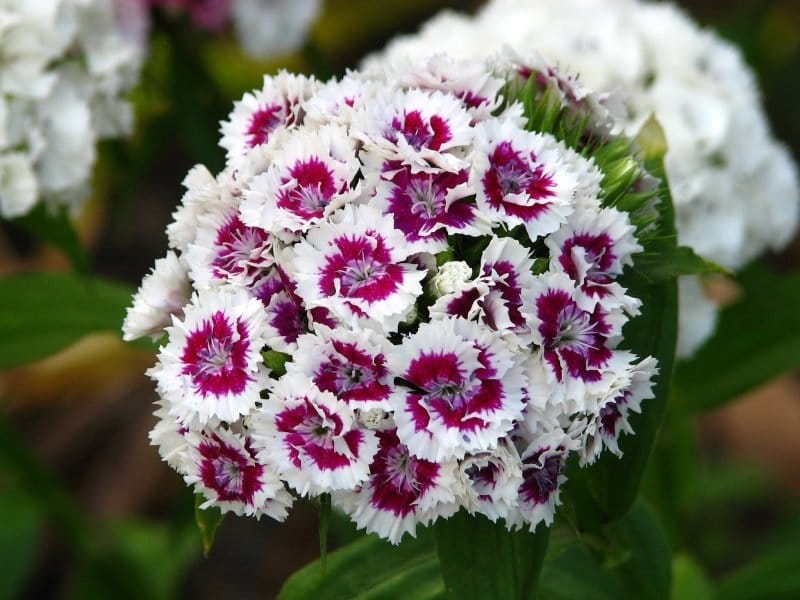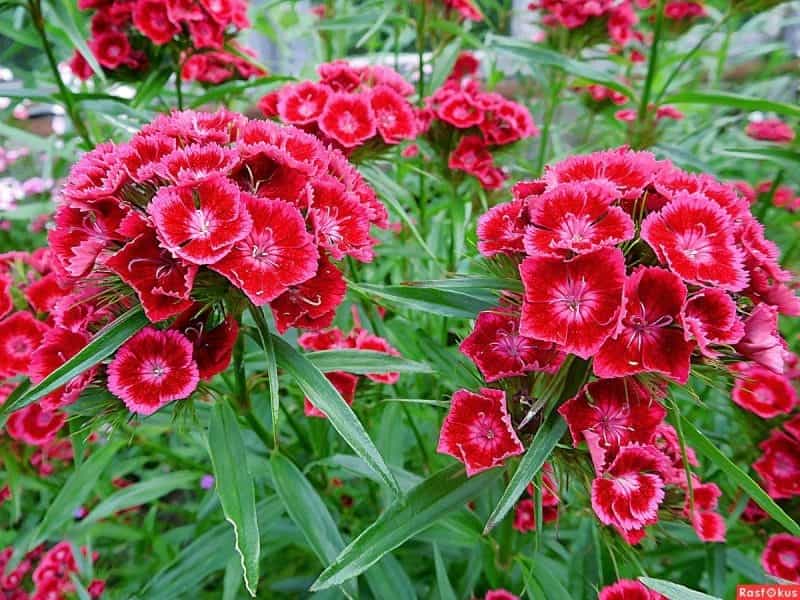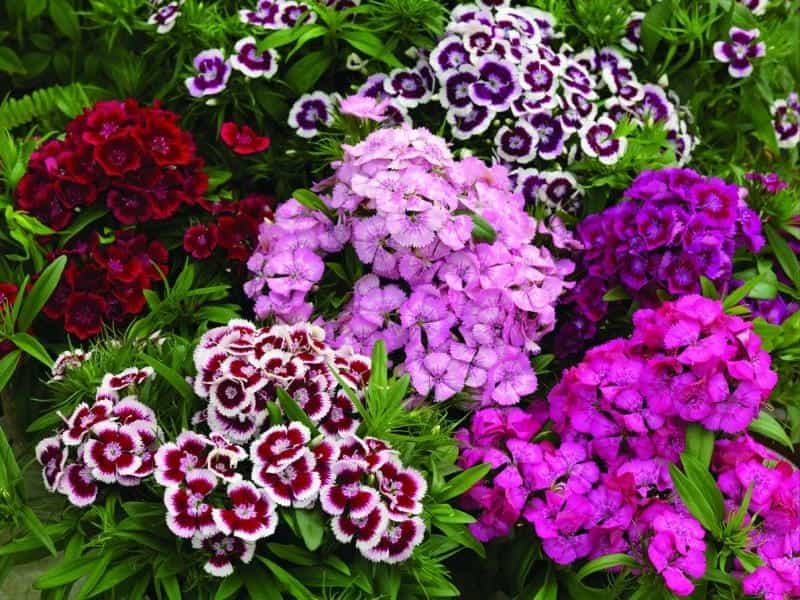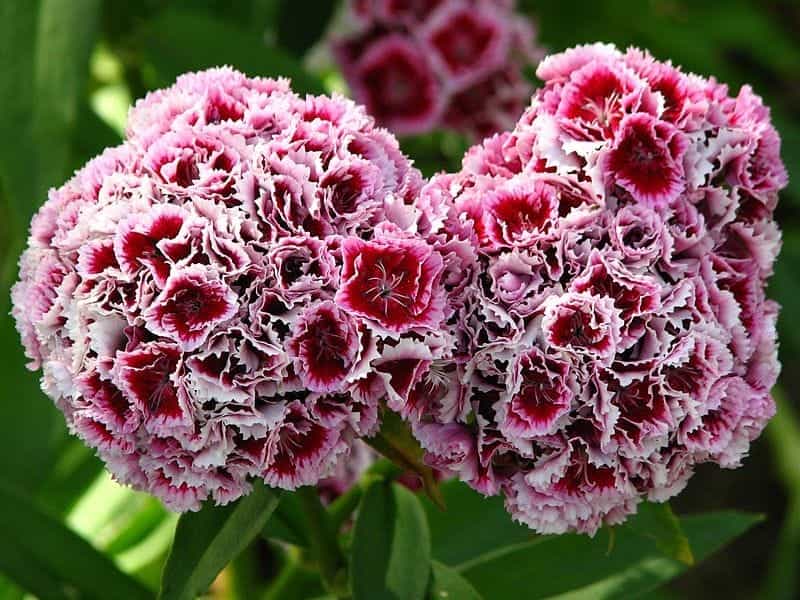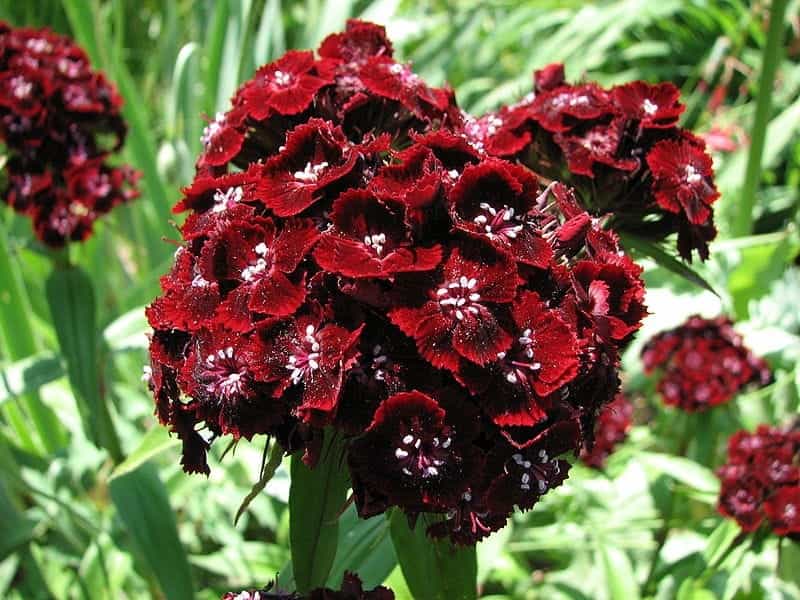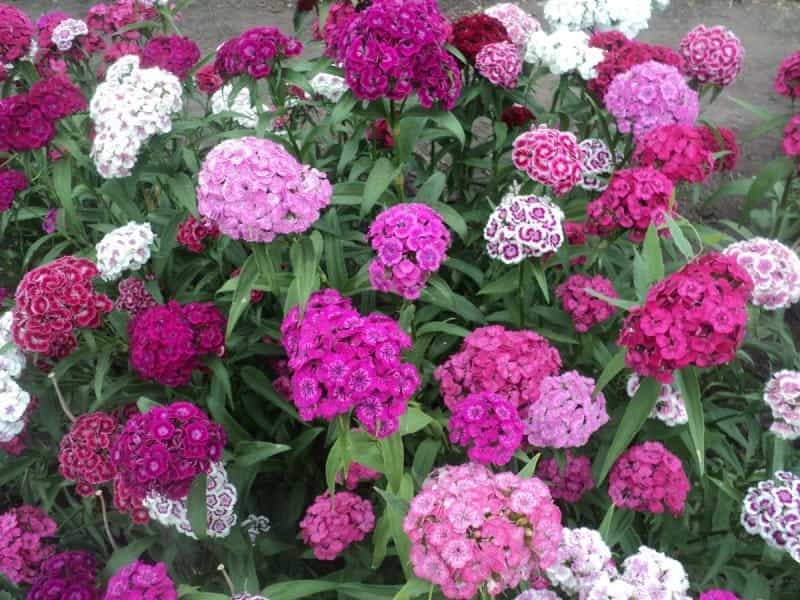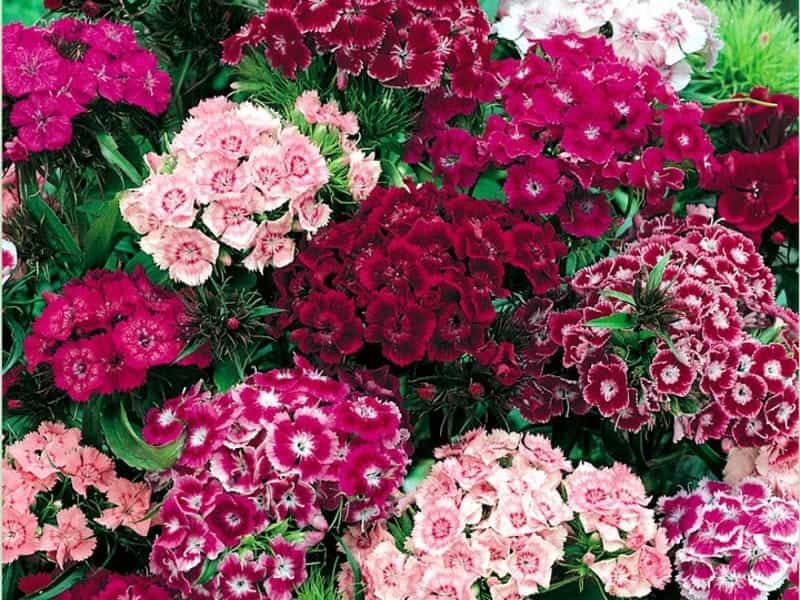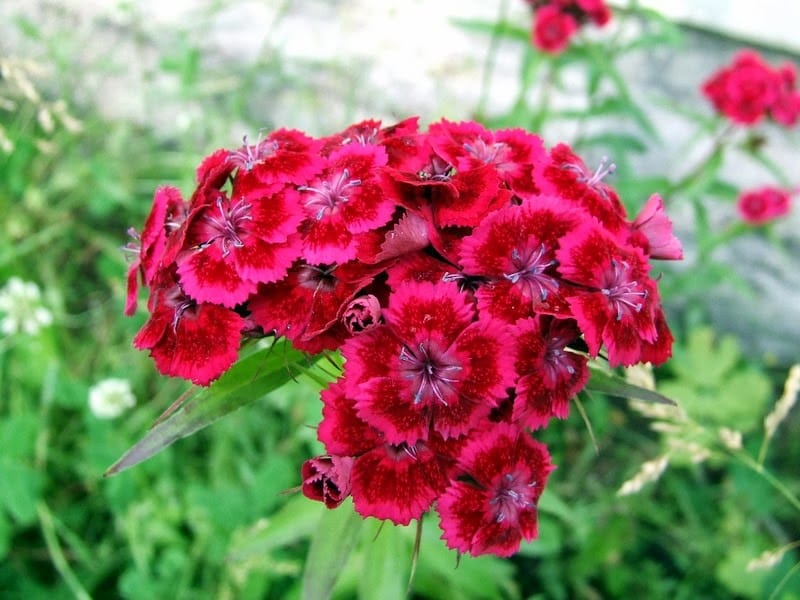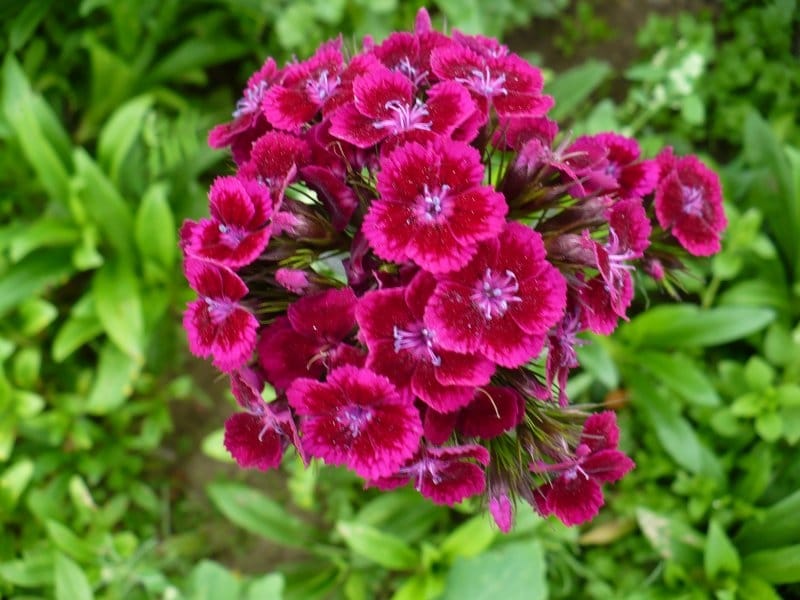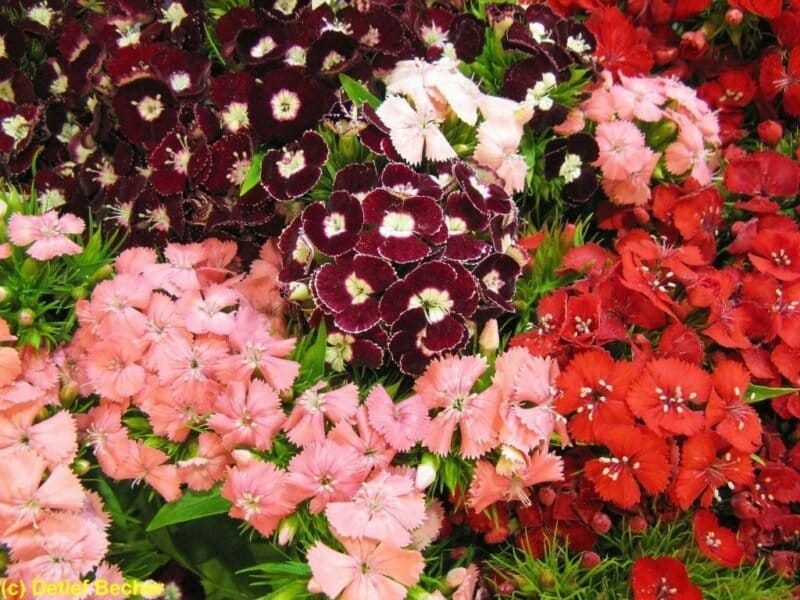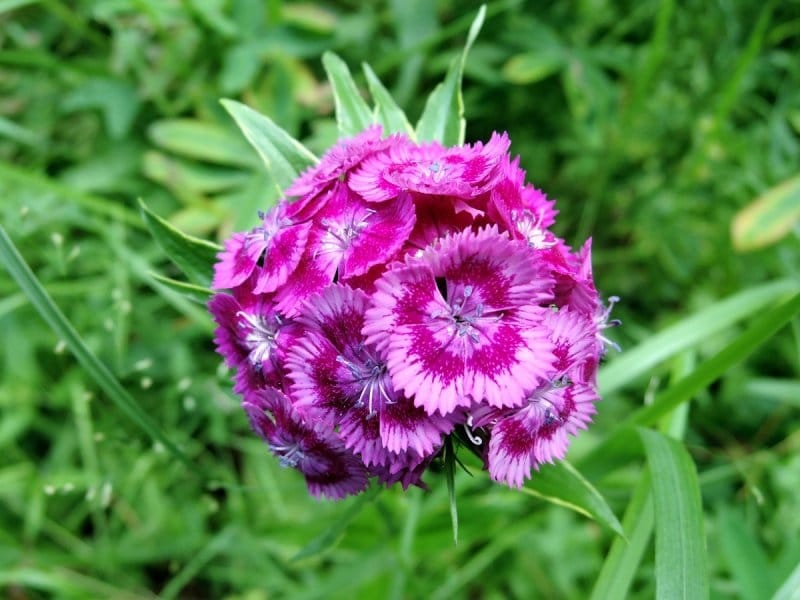 Dianthus barbatus is an important plant for cutting gardens due to its showy flowers and vigorous growth. In addition, the flowers can be used in flower arrangements as fillers or in a bouquet on their own. The foliage has a strong clove-like aroma when crushed, and is sometimes used as a mild culinary herb. The flower petals can also be used to produce an herbal tea.
Cultivation
Dianthus barbatus is easy to grow in full sun and well-drained soil. It is best in neutral to alkaline, but will grow in slightly acidic soils. It is an especially drought-tolerant plant and will thrive in hot and dry conditions. The plants should be divided every two to three years to keep them vigorous and flowering well.