Coral bells (Heuchera sanguinea) is a perennial herbaceous flowering plant with edible flowers and leaves. It is native to dry, rocky slopes in the United States and Canada. Its bright, bell-shaped flowers and deep green foliage provide color and texture to flower gardens and borders.
Coral bells photos: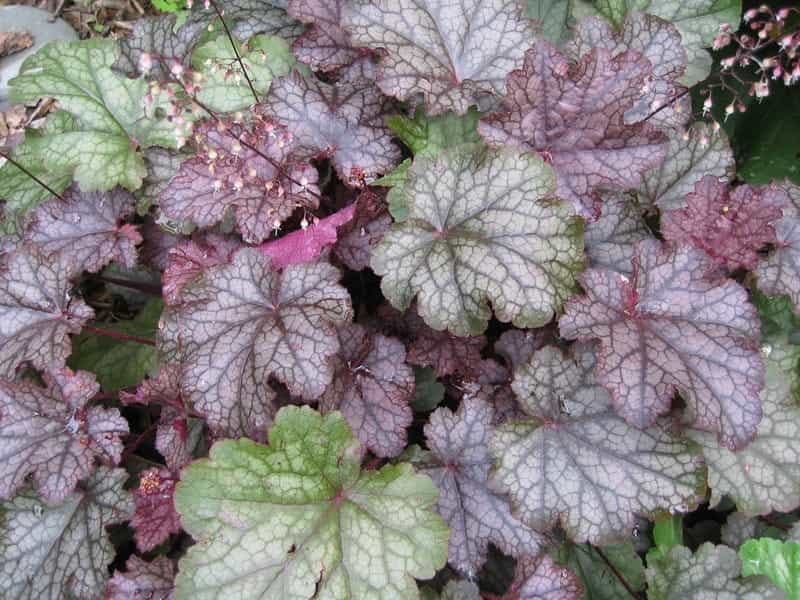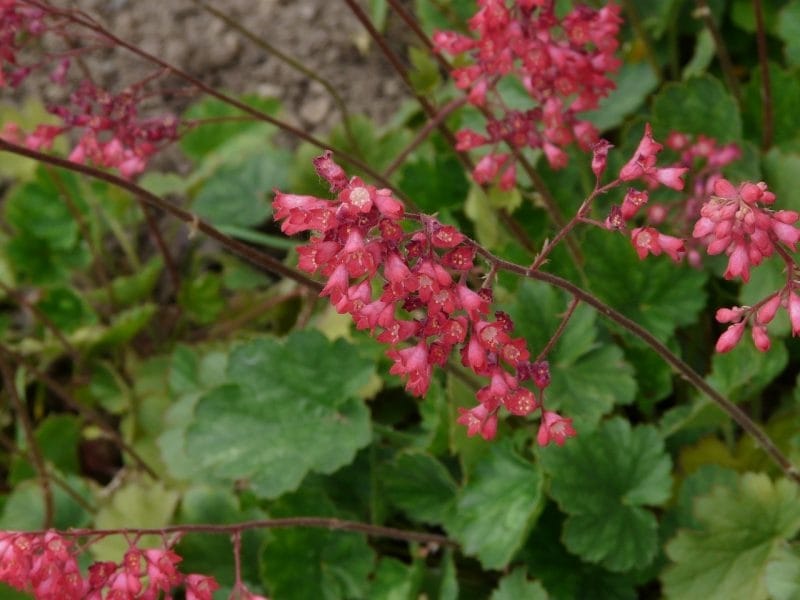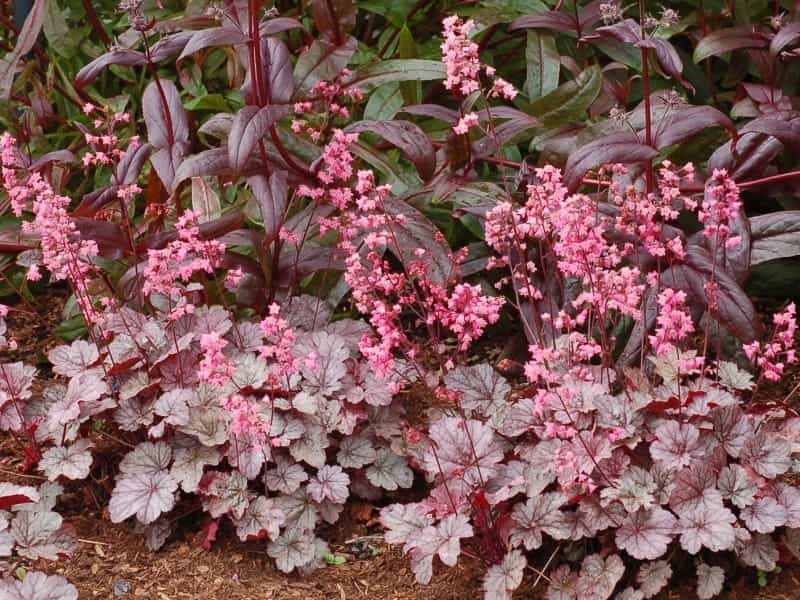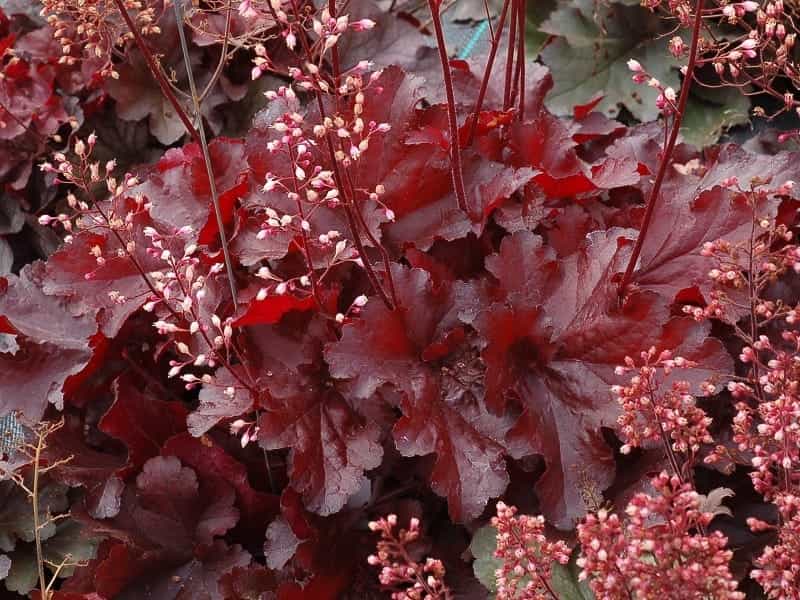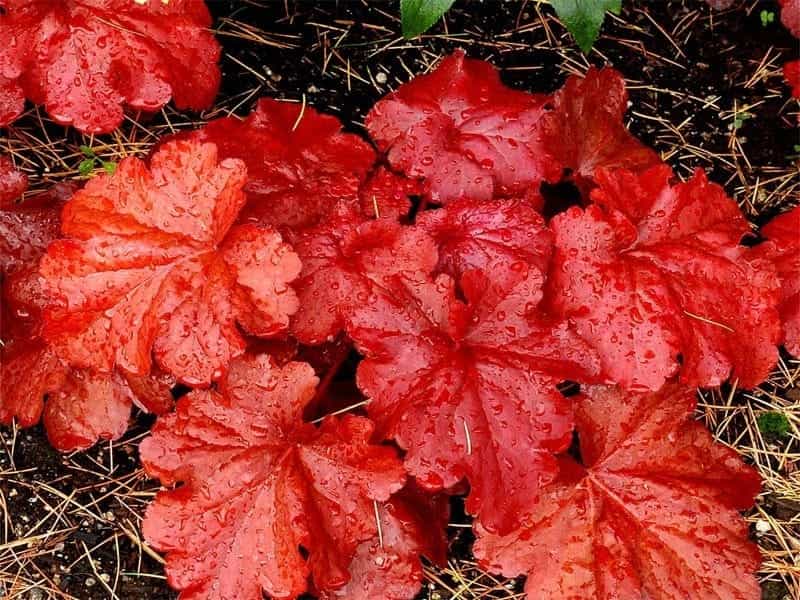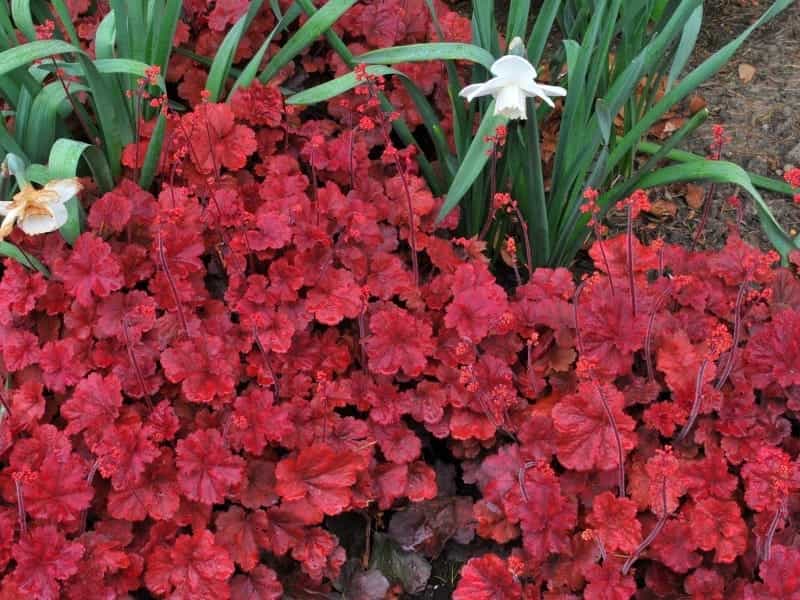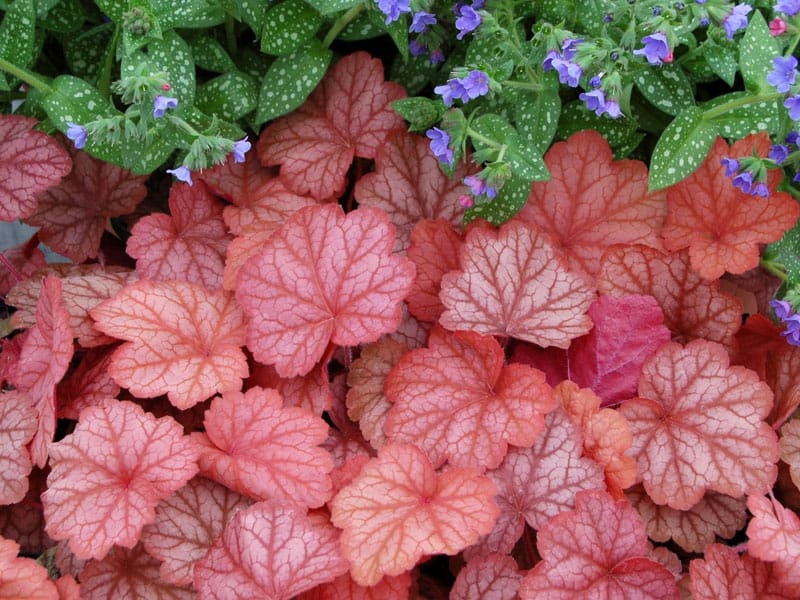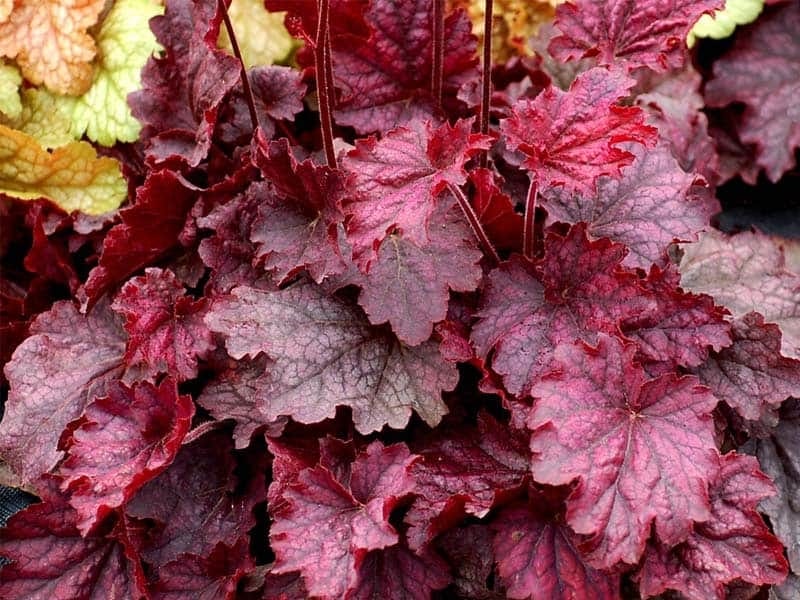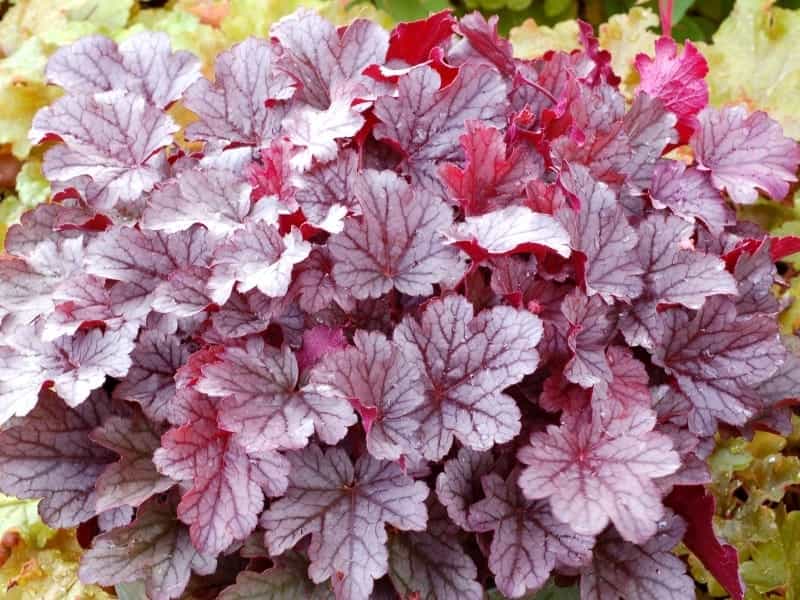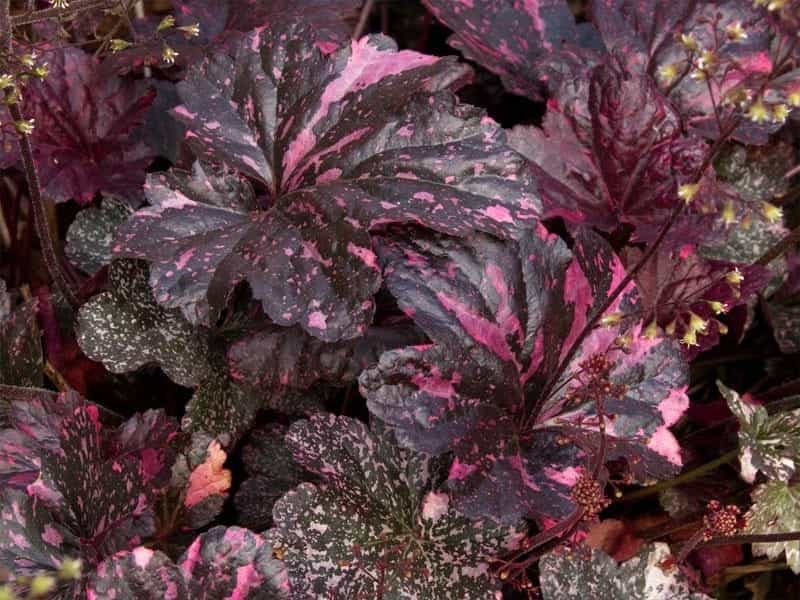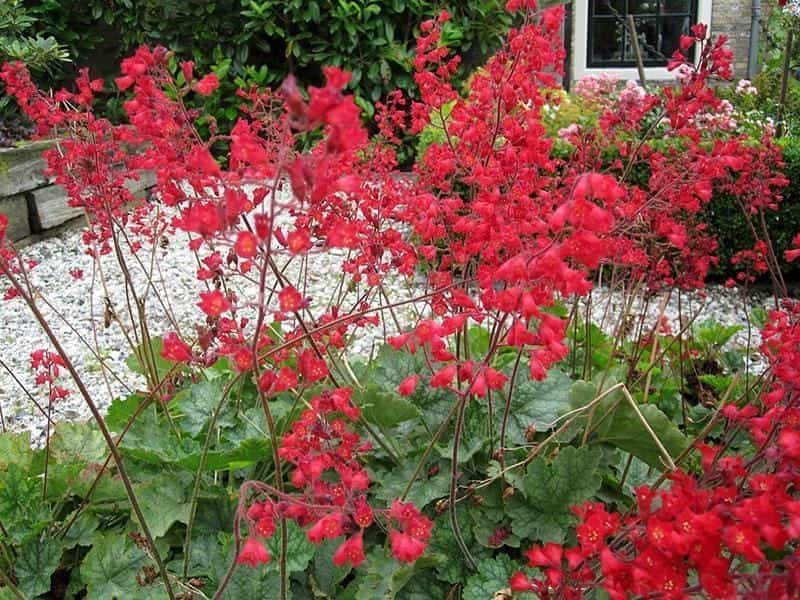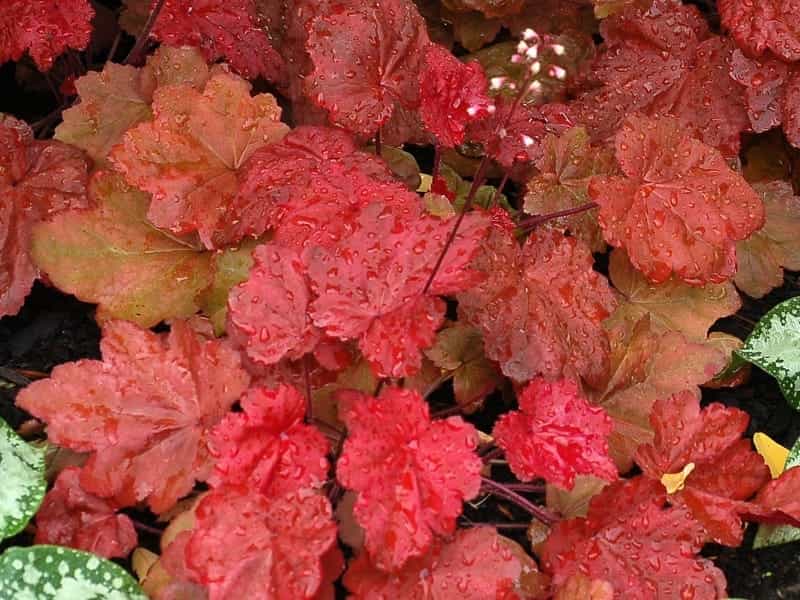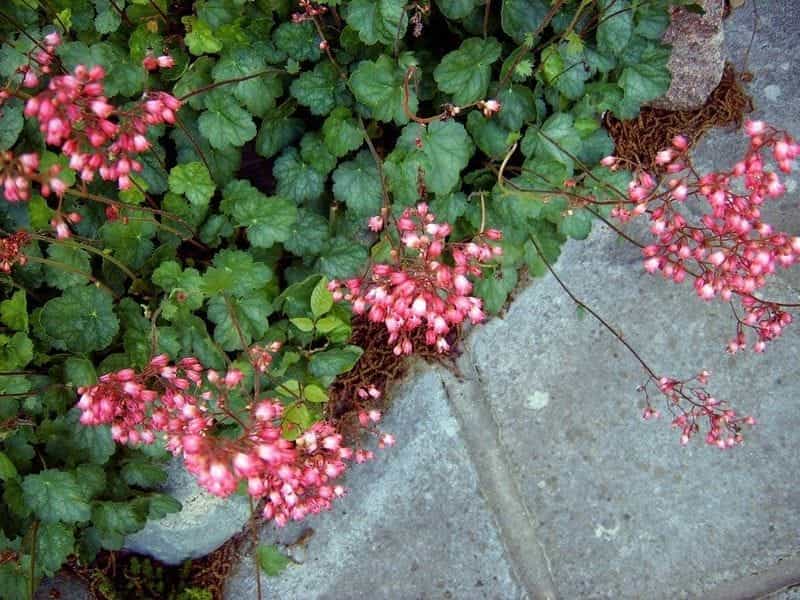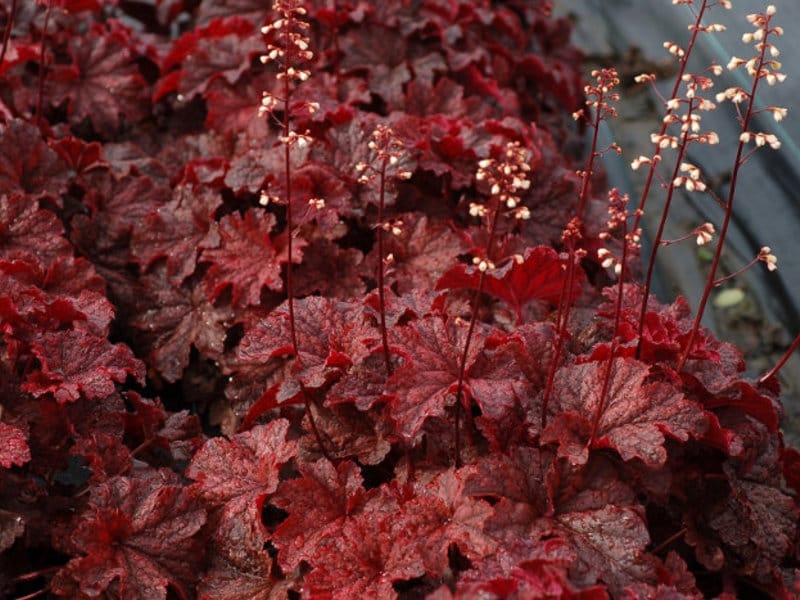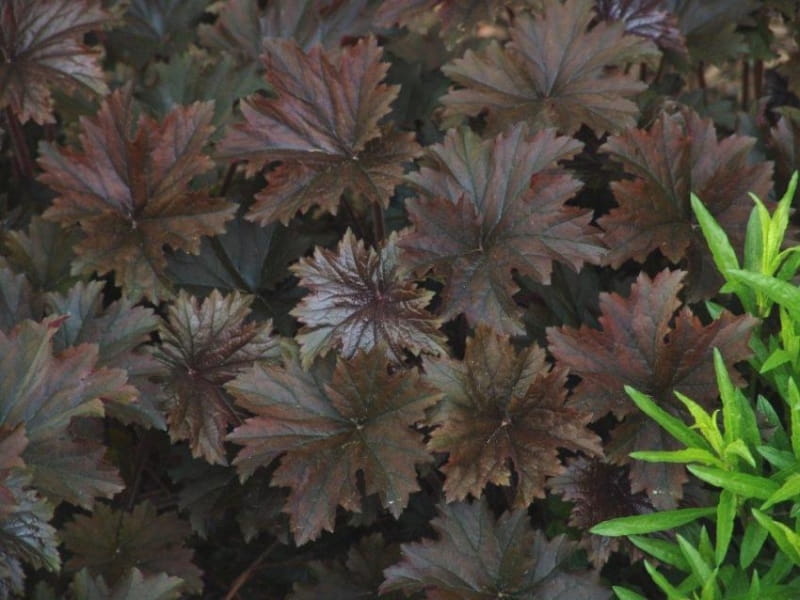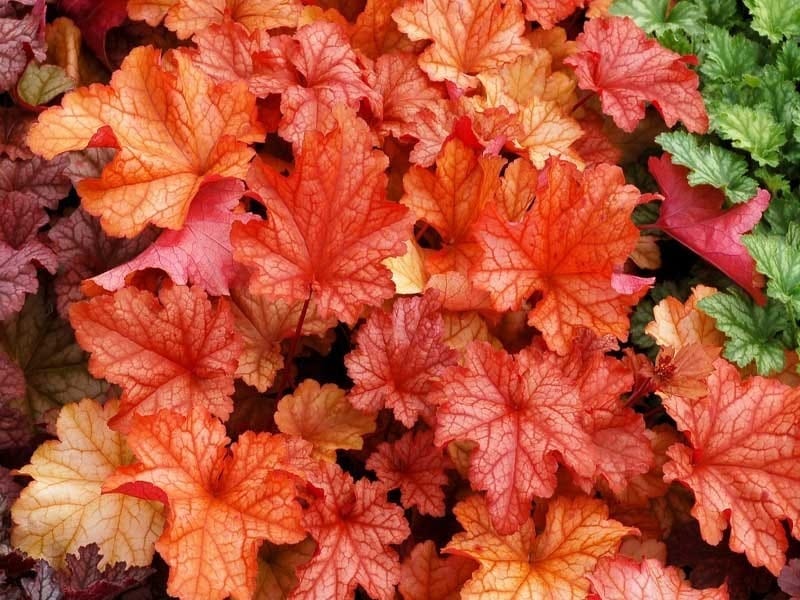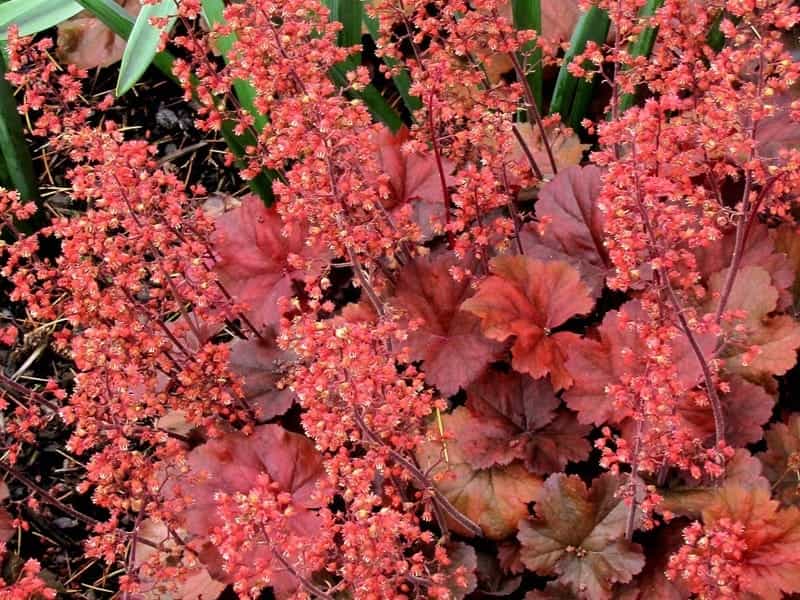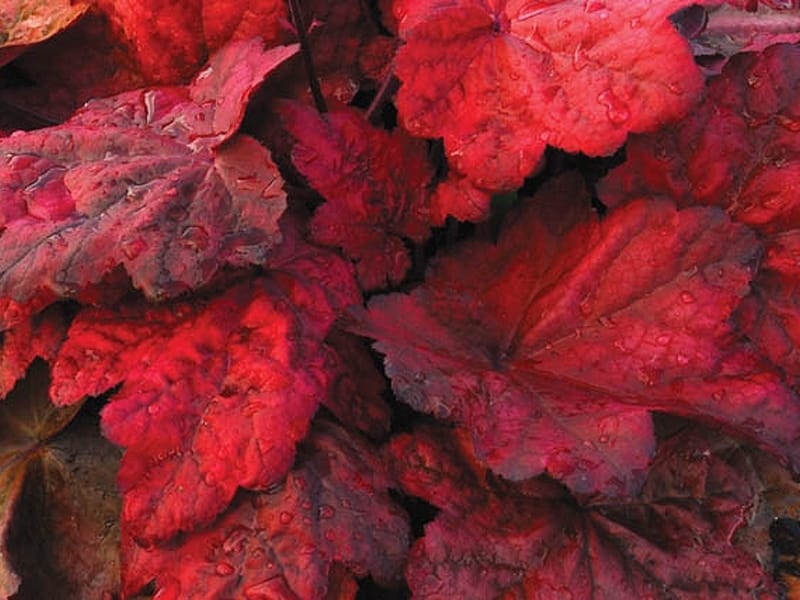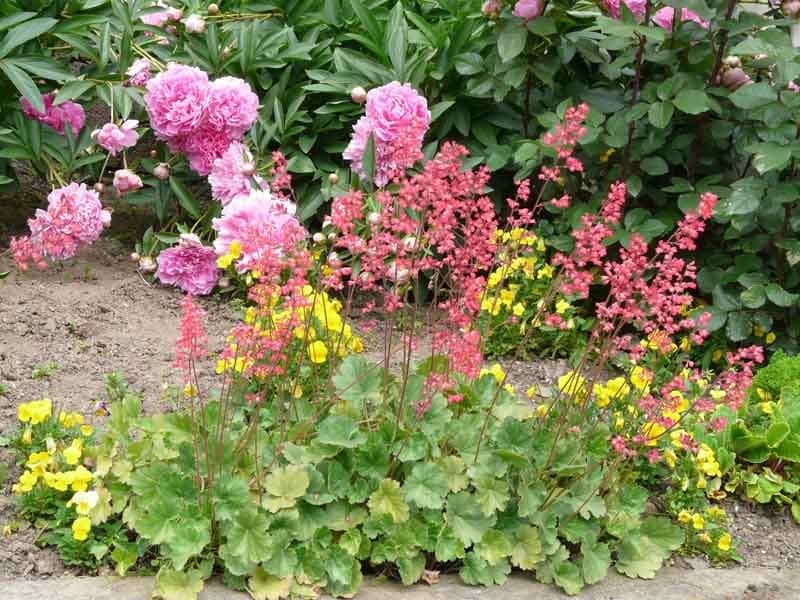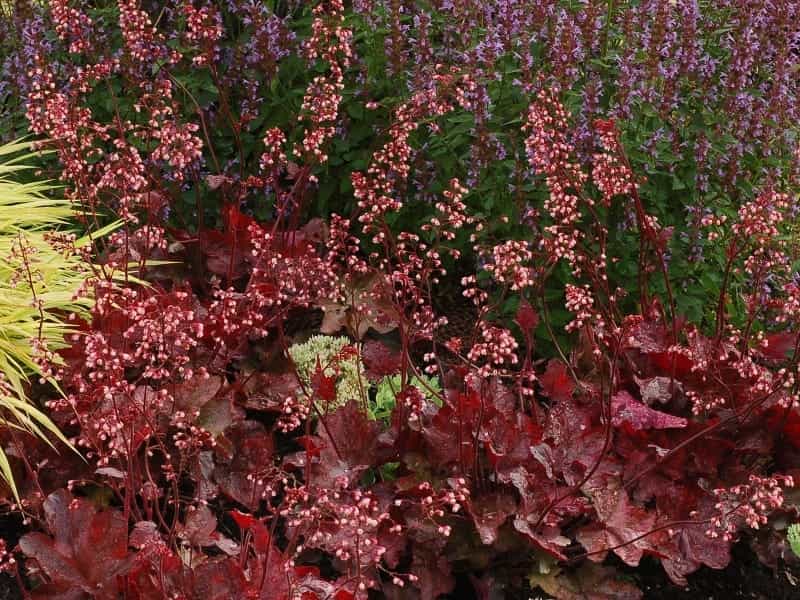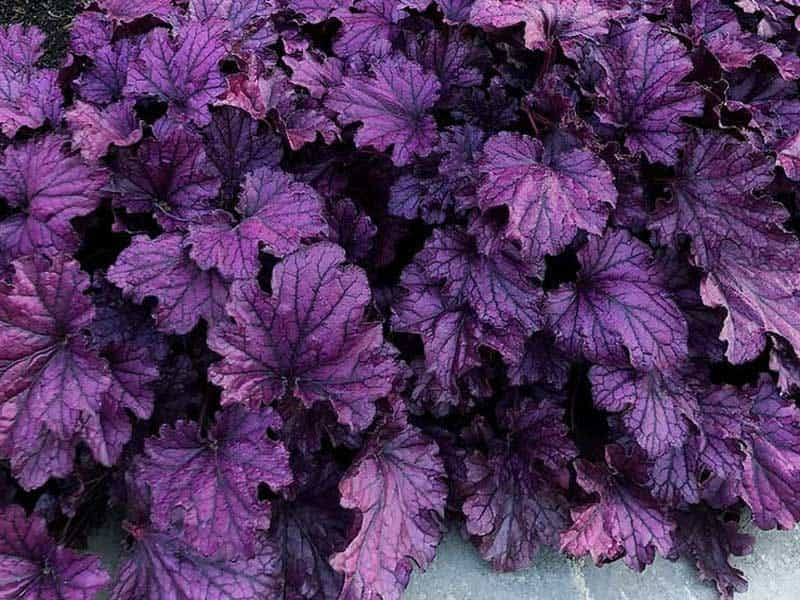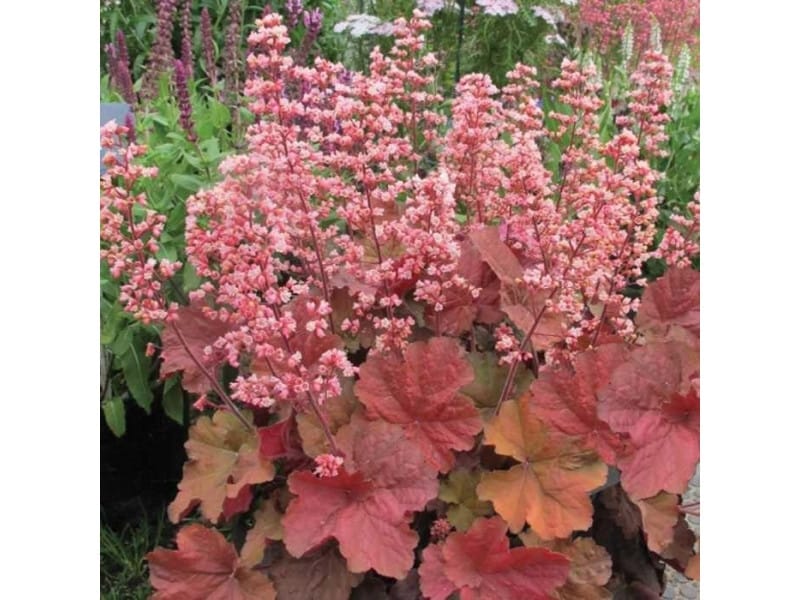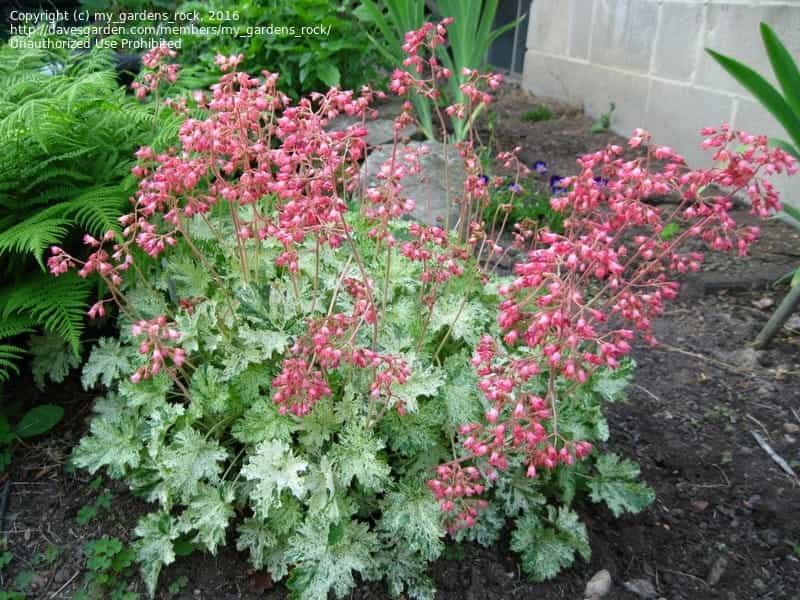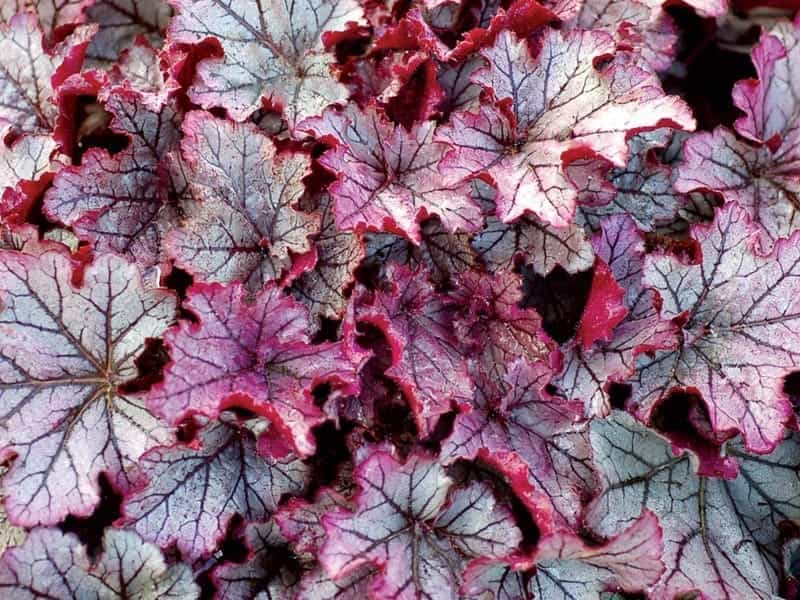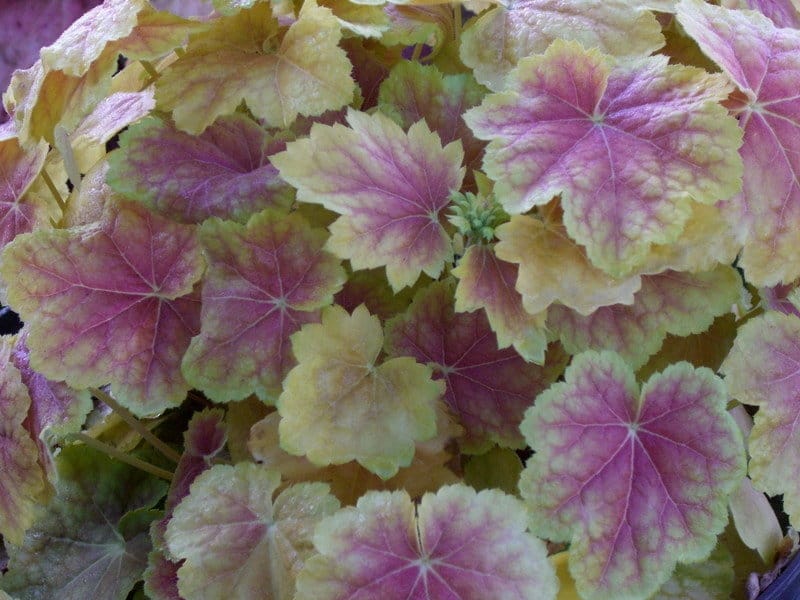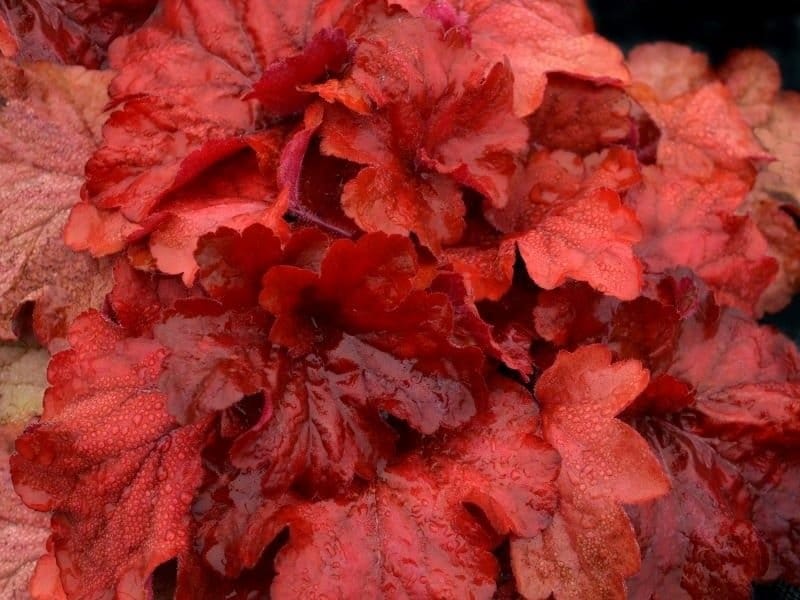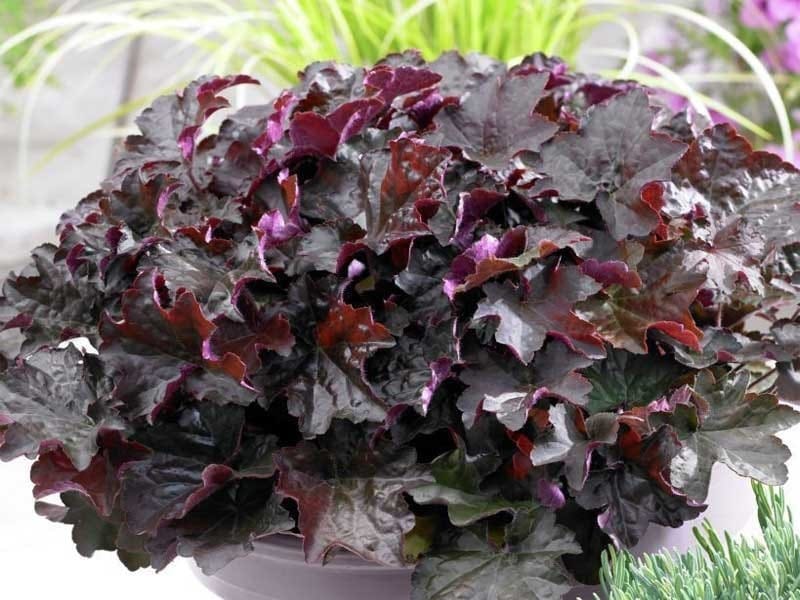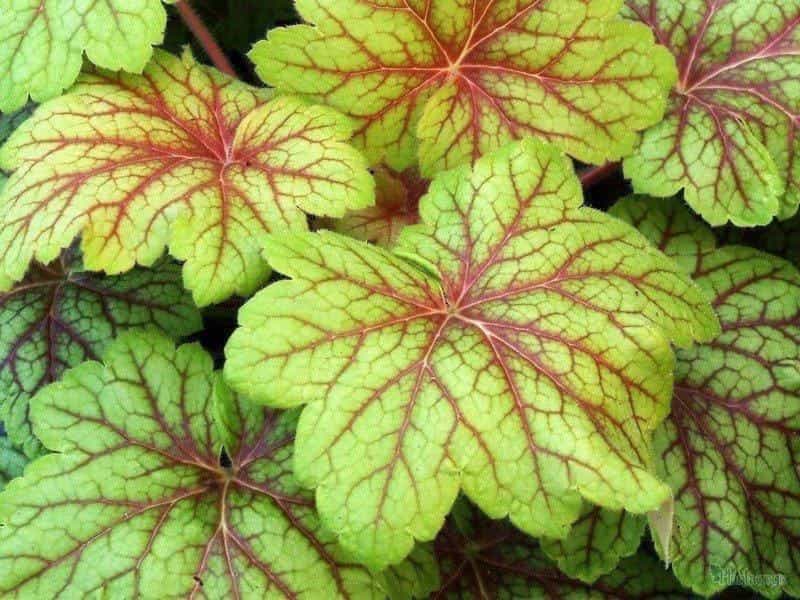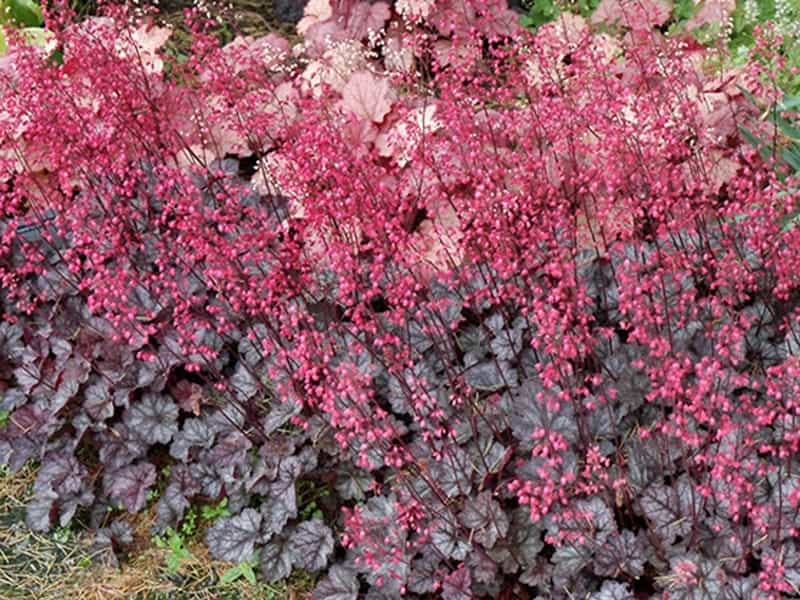 Description
Coral bells are an evergreen, clump-forming herb that grows up to 1 foot (30 cm) high. The leaves are large, rounded, and heart-shaped with a ruffled edge. They are hairy and have a deep-red or purple hue depending on variety. The flowers are white or cream-colored with a bell- or a star-like shape.
Cultivation
Coral bells prefer full sun to partial shade and well-drained, moist soil. In the northern part of its range, it can tolerate more sun and warmer temperatures, while in the south, it prefers more shade and cooler temperatures. It is hardy in USDA planting zones 3-9.
Uses
Coral bells are an attractive addition to flower gardens and borders. The flowers are edible and can be used in salads or as an accent on cakes and other desserts. The foliage is also edible and can be steamed or boiled. In addition to being eaten, coral bells are popular as cut flowers.