Common jasmine (Jasminum officinale) is a fast-growing, climbing evergreen shrub originating from the Himalayas native to India. It produces glossy green foliage and highly fragrant white flowers. The flowers have 5 white petals that deepen to pink in color, and bloom throughout the summer months.
Common jasmine photos: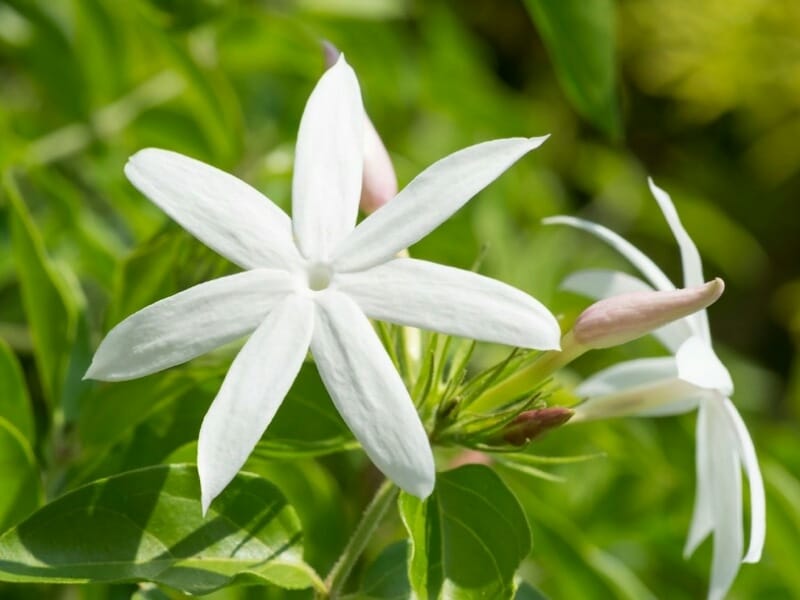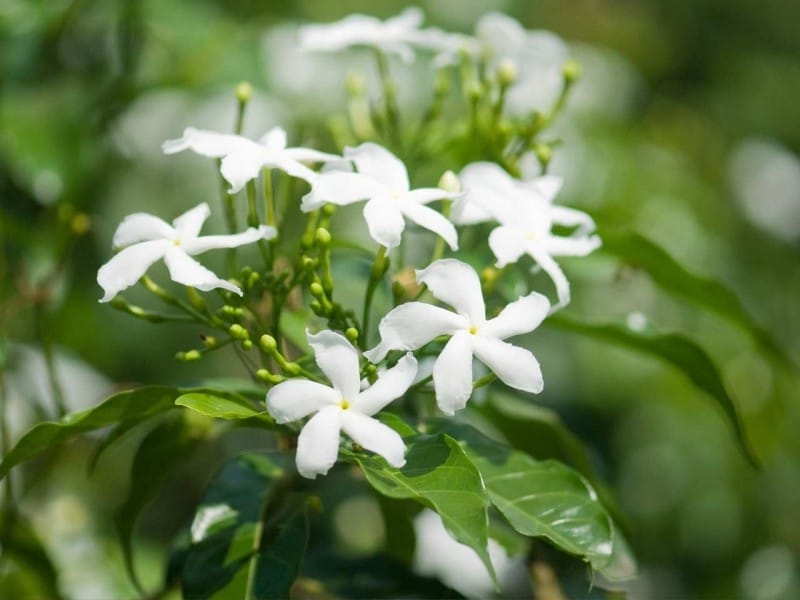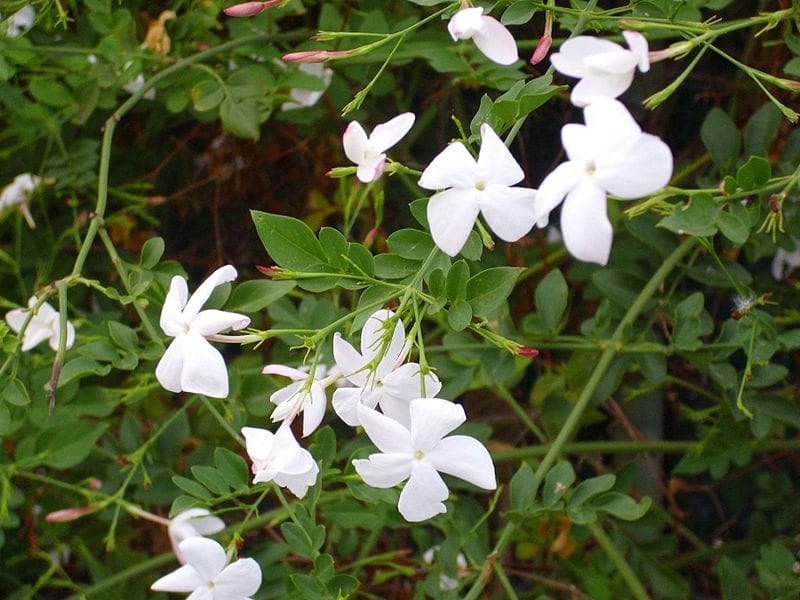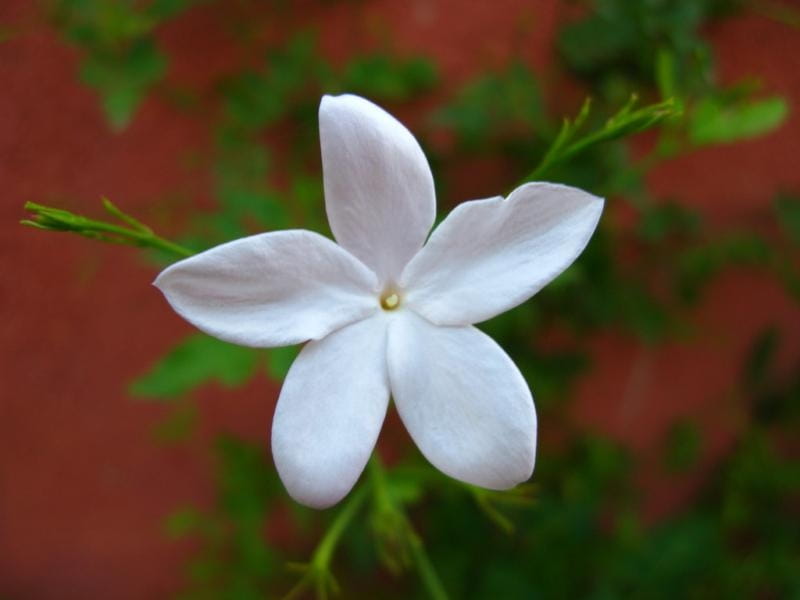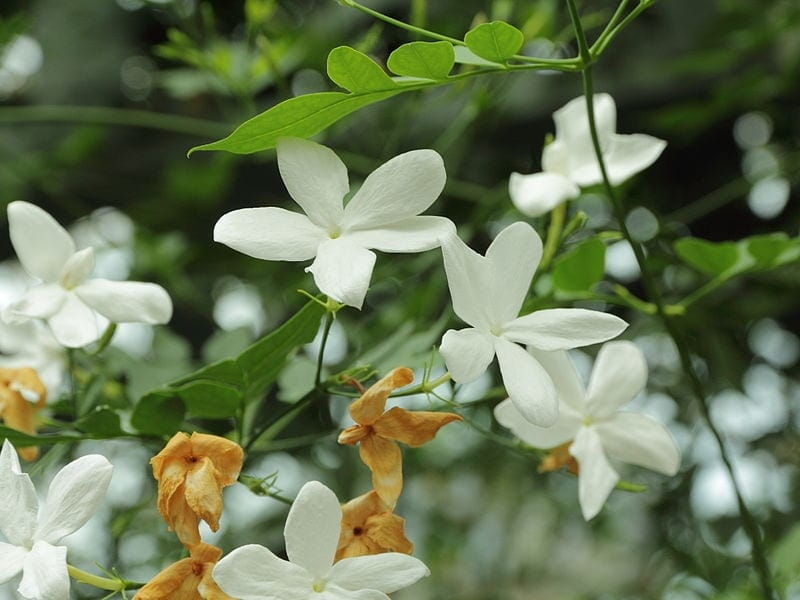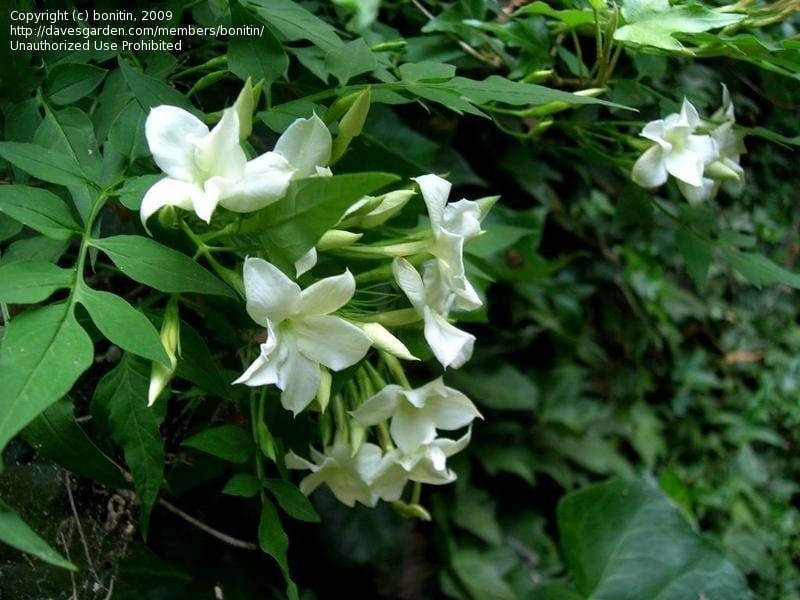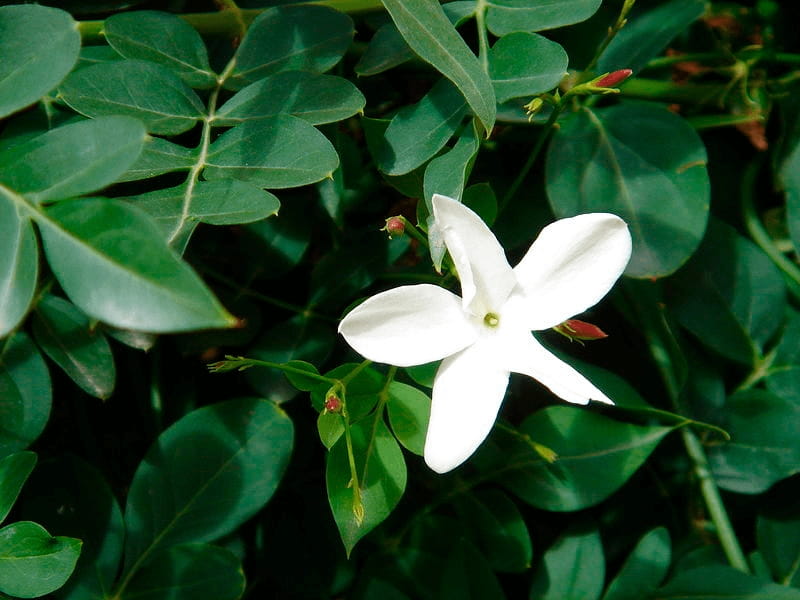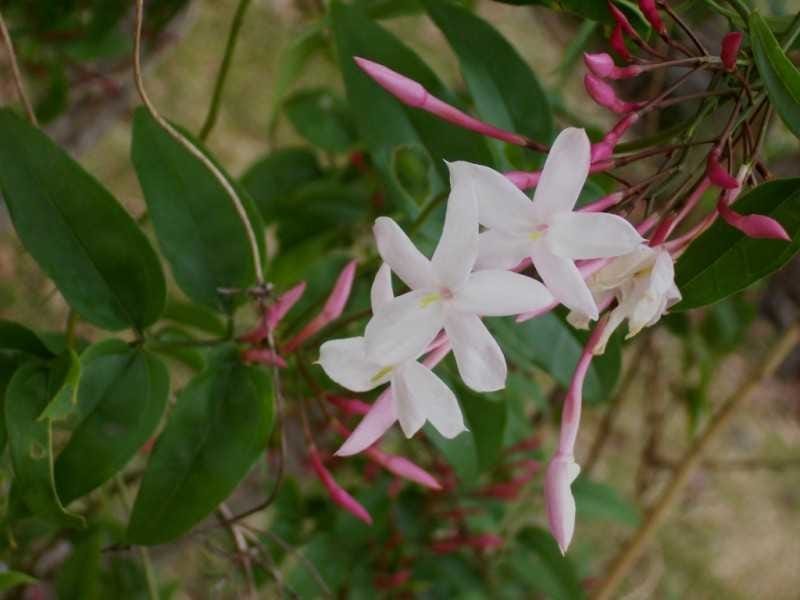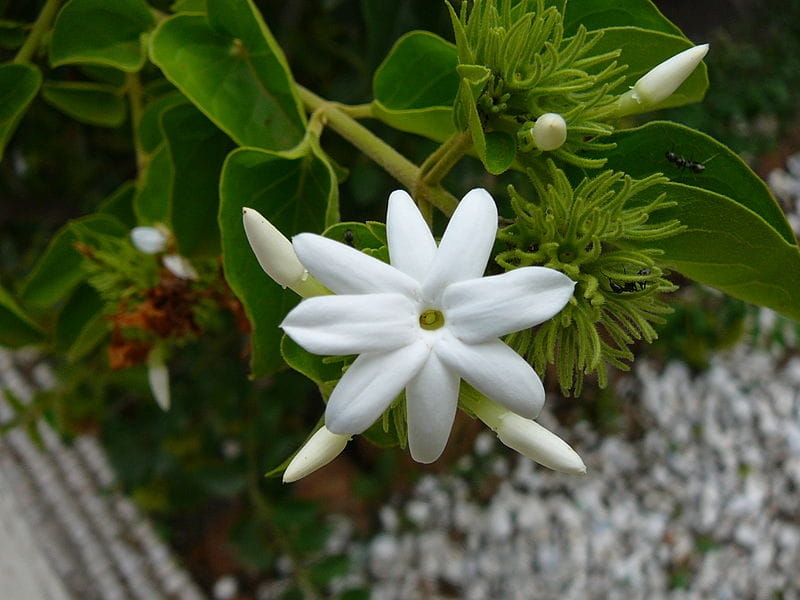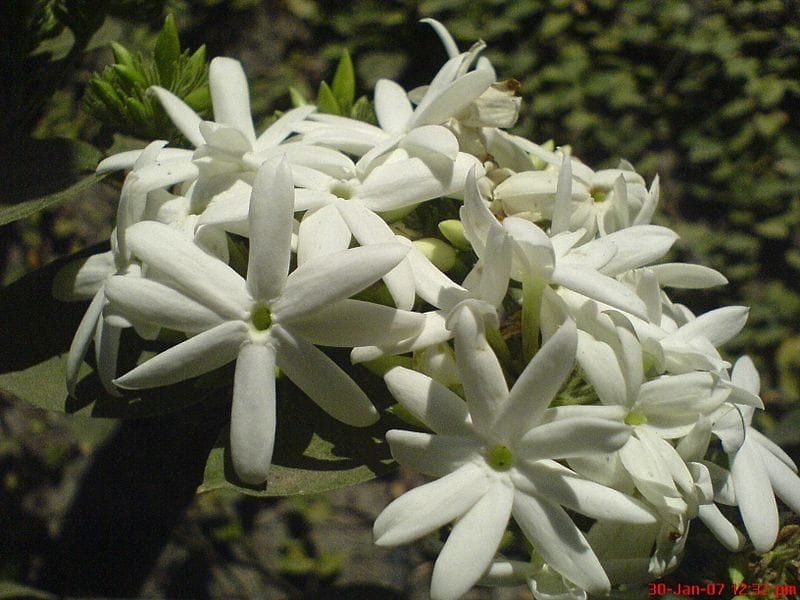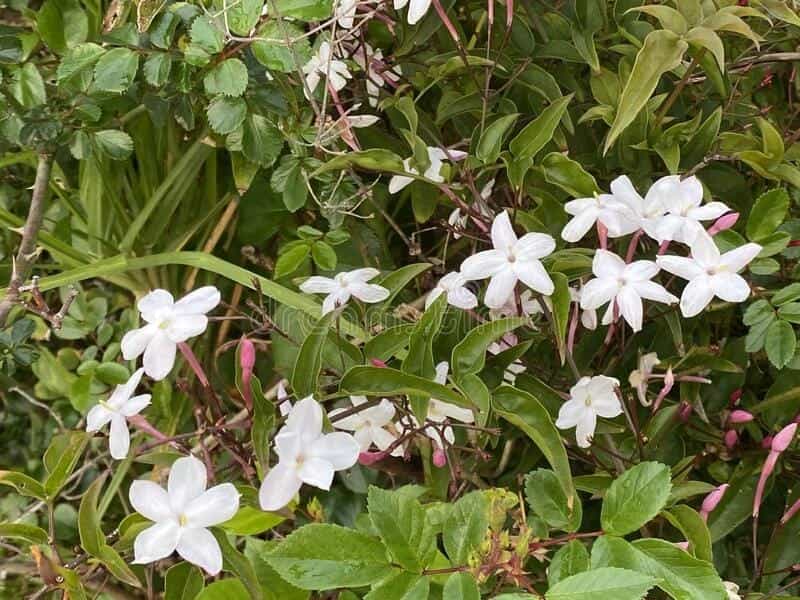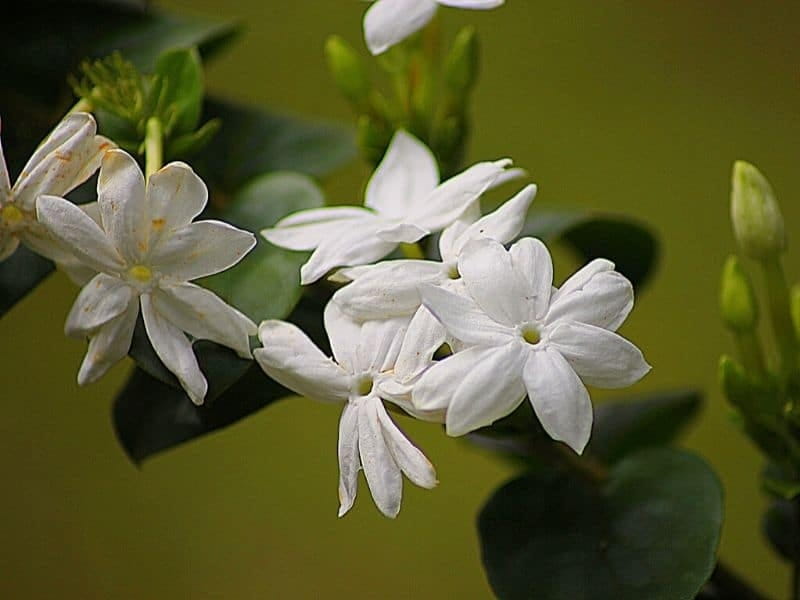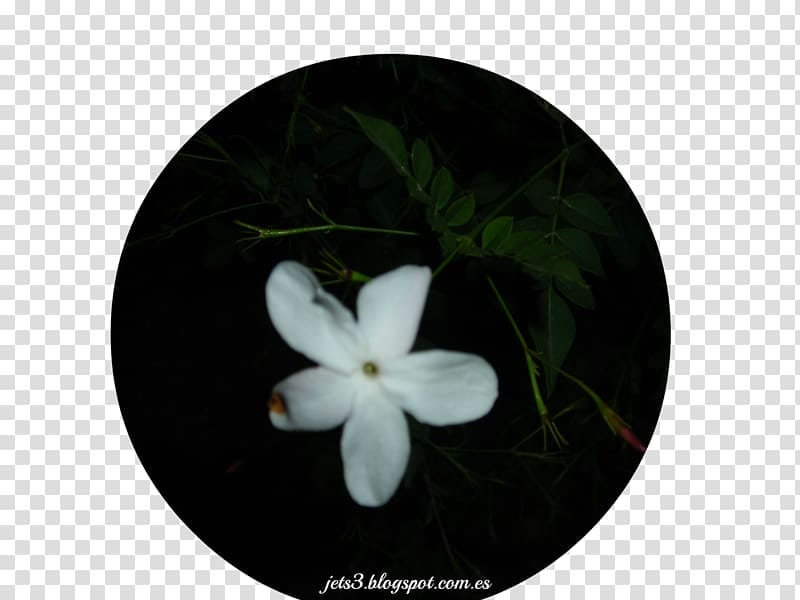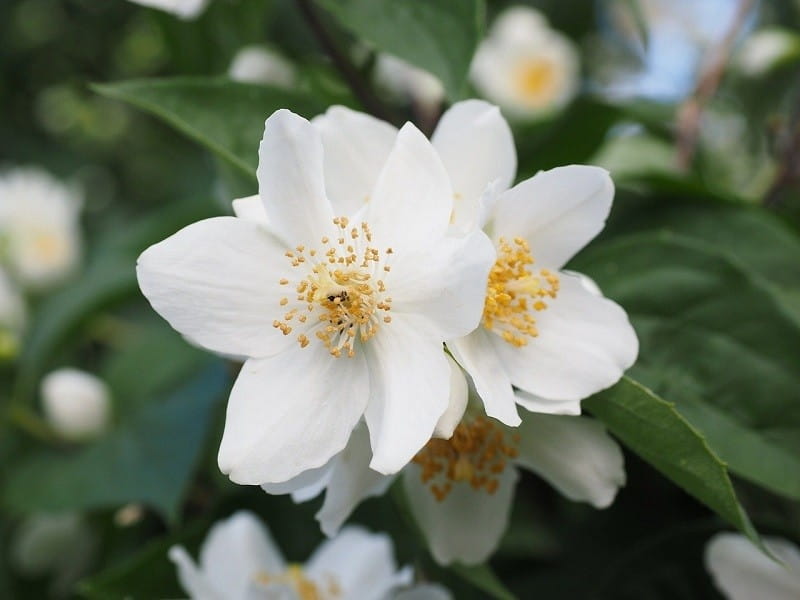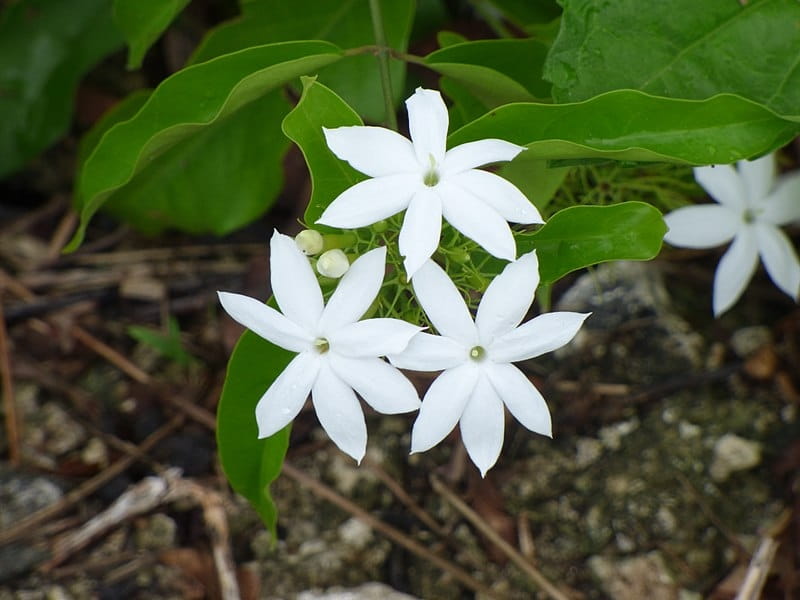 Habitat:
Common jasmine can be found in many areas, including woodlands and hillsides. It thrives in fertile, well-drained soils and prefers full sunlight to partial shade. It is a hardy plant and can tolerate some cold weather.
Uses:
Common jasmine is a popular ornamental plant and is widely used in landscaping. It is also used for its fragrant scent as an ingredient in perfumes, as well as for religious ceremonies. The flowers are edible, and the essential oils of jasmine are used in aromatherapy.
Care:
Common jasmine can be easily grown from cuttings, divisions, or seeds. It requires little maintenance and should be watered regularly. Pruning is recommended to keep the plant dense and full. Fertilizing the plant with a balanced fertilizer every spring is also recommended.