Calceolaria is a genus of plants in the family Scrophulariaceae, also known as lady's slipper or purse flower. The genus contains over 250 species of annuals, perennials, and shrubs native to the Americas (from Mexico to southern Chile and Argentina) and Southeast Asia. The flowers can be annuals, perennials, or shrubs and typically have yellow, purple, or a combination of both colored flowers, along with delightful papery-like upper and lower petal which resemble a slipper or purse. Calceolaria are popular garden flowers and can be grown outdoors, in containers, or as houseplants.
Calceolaria photos: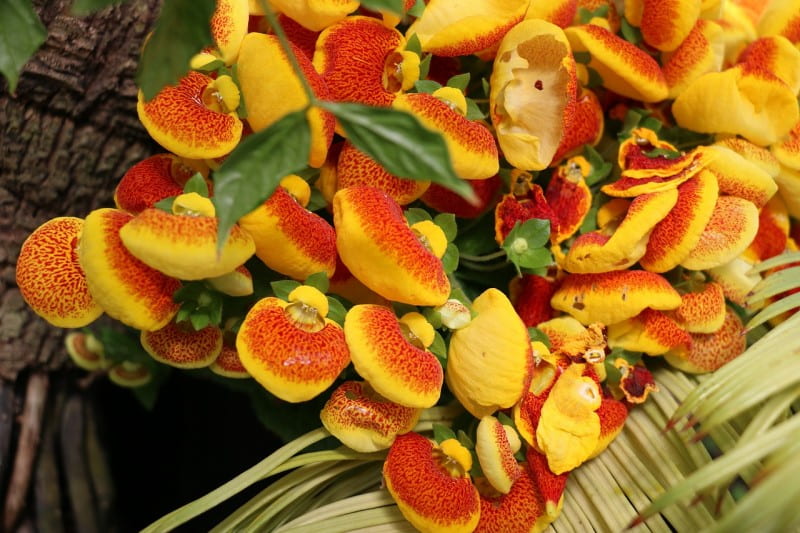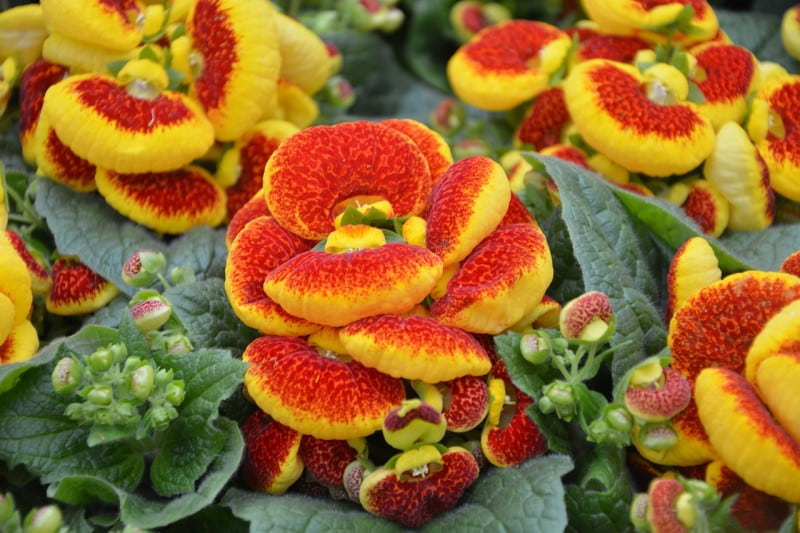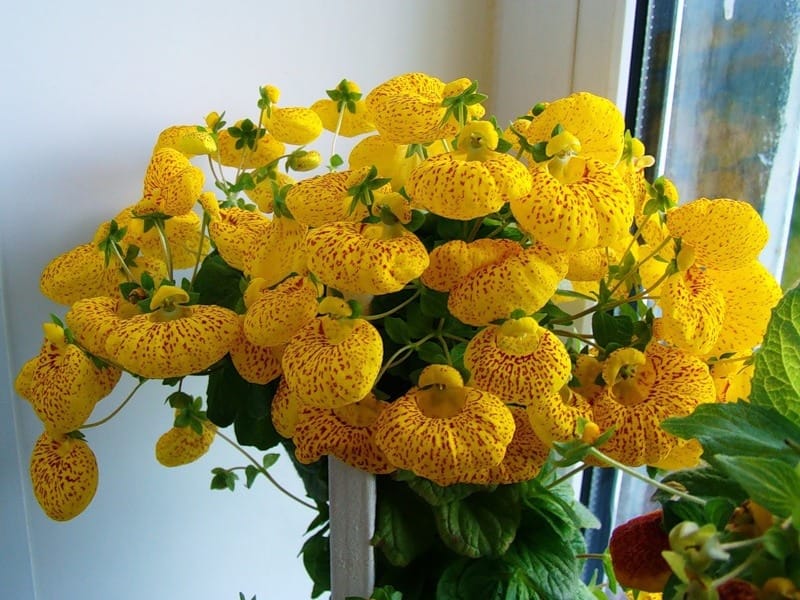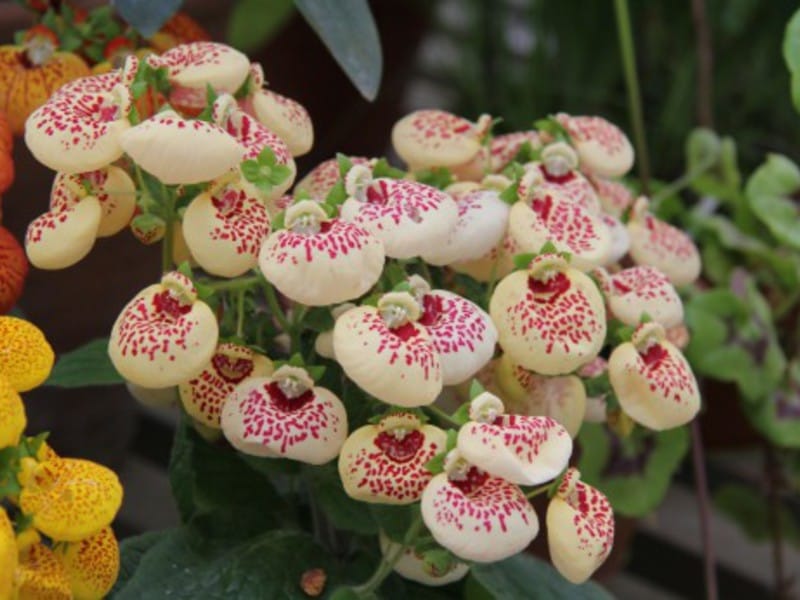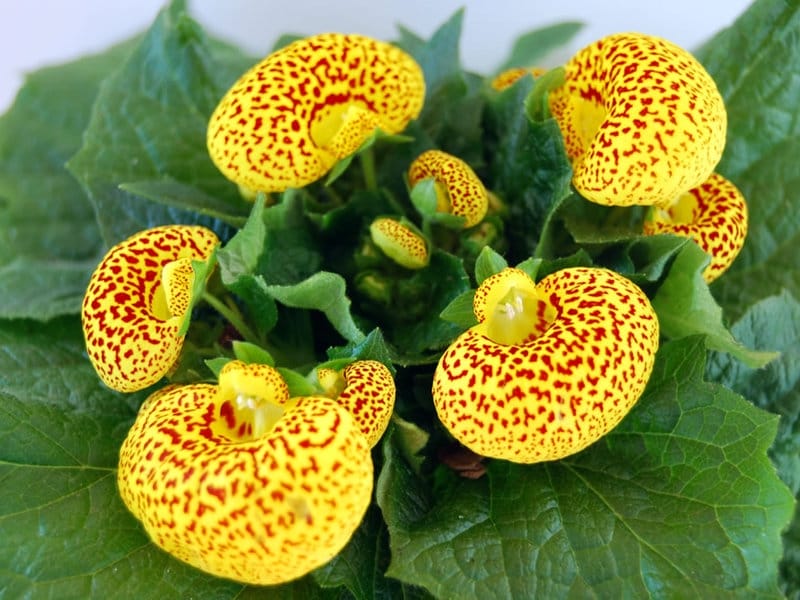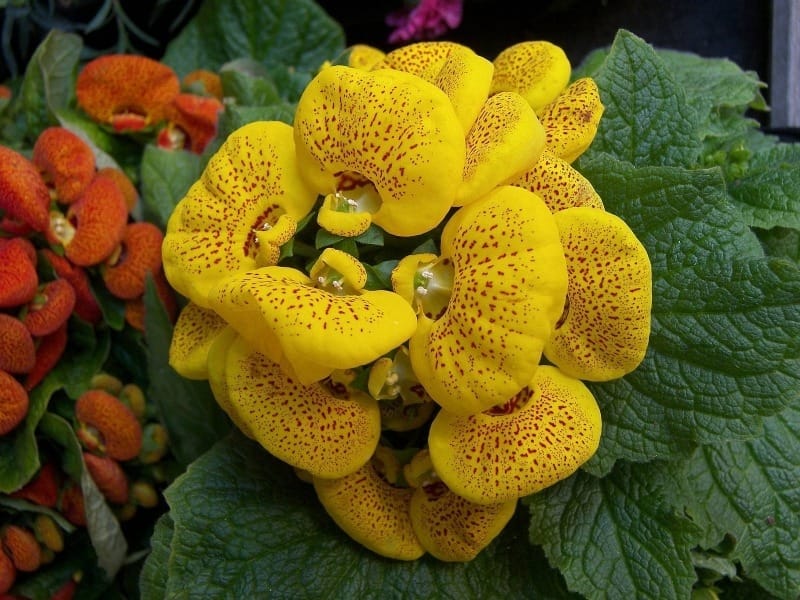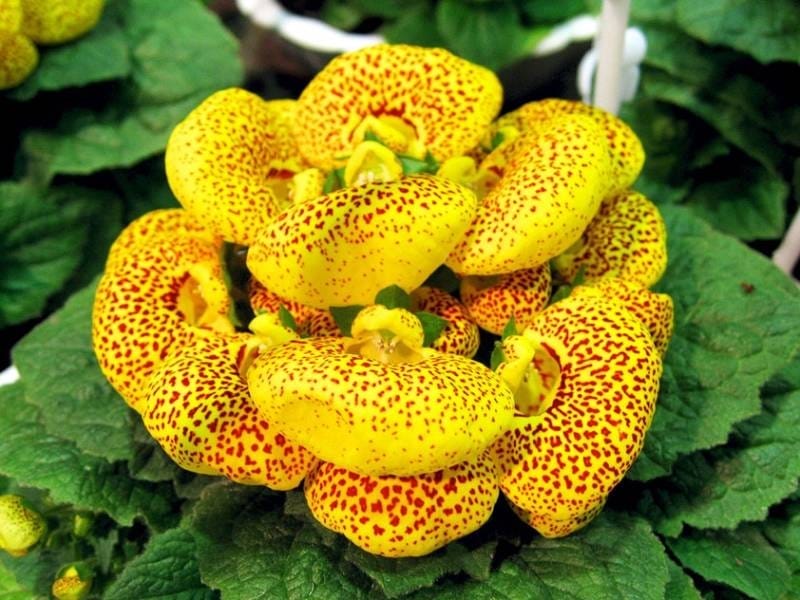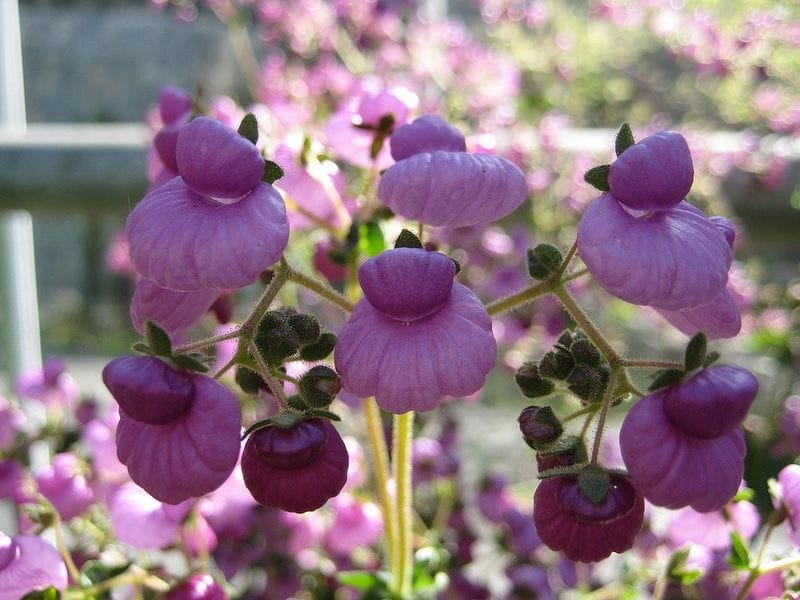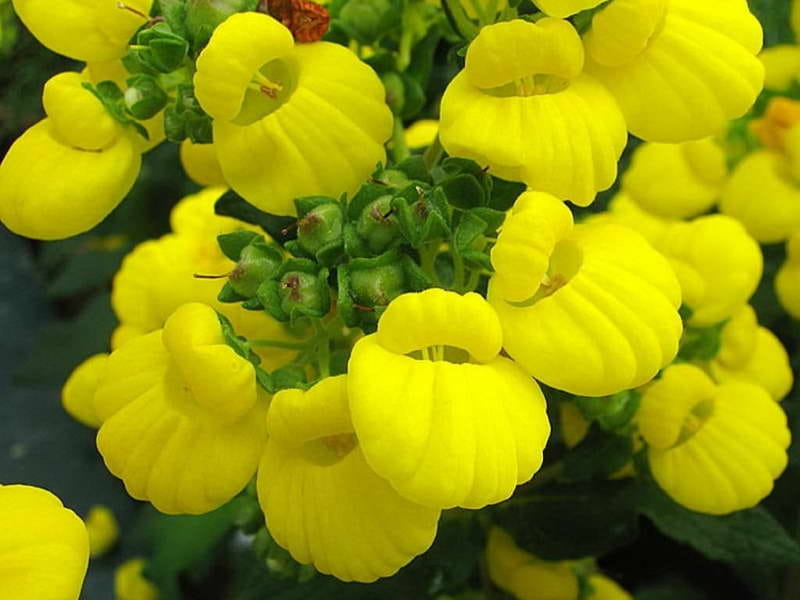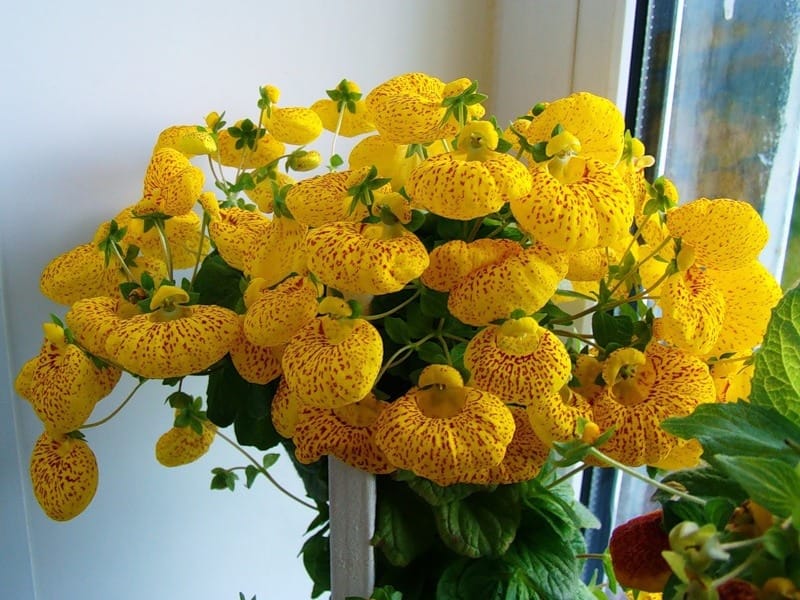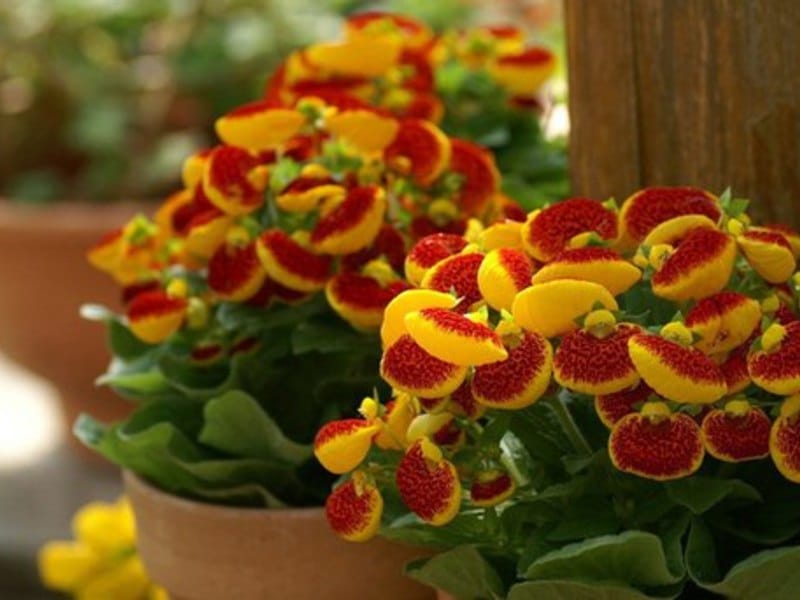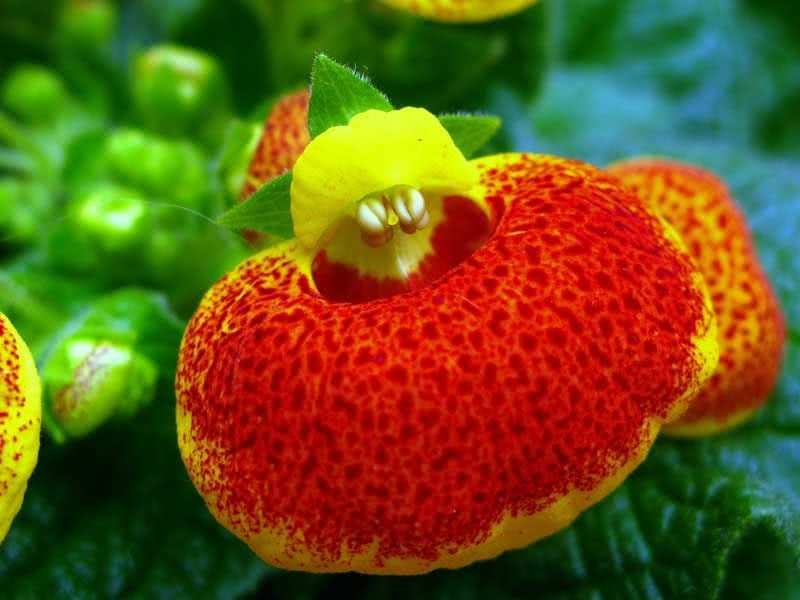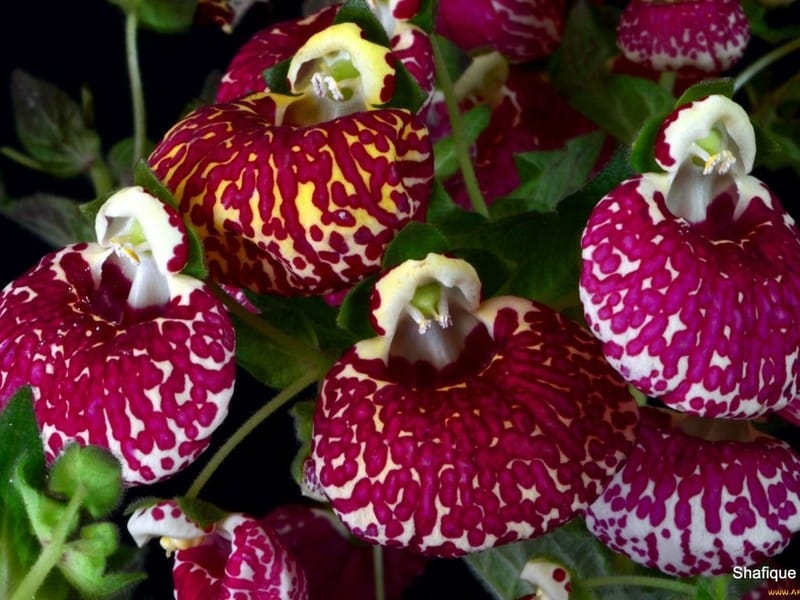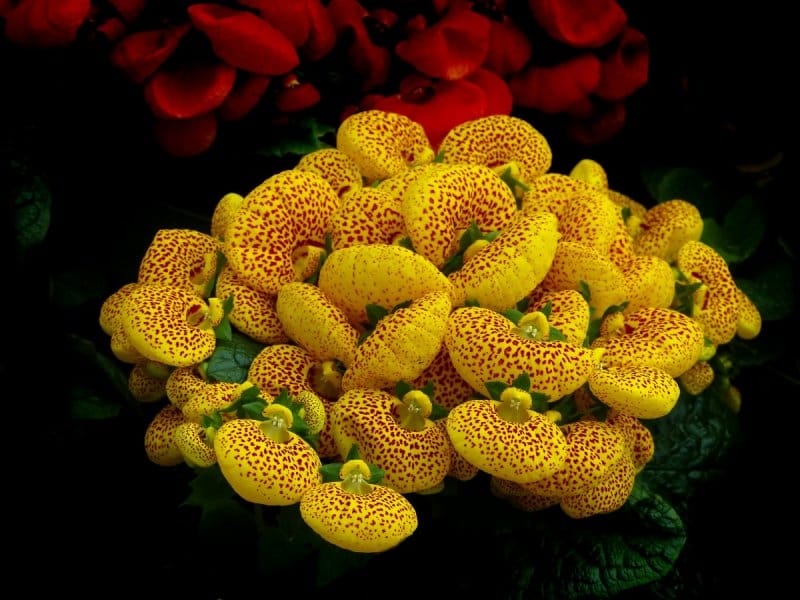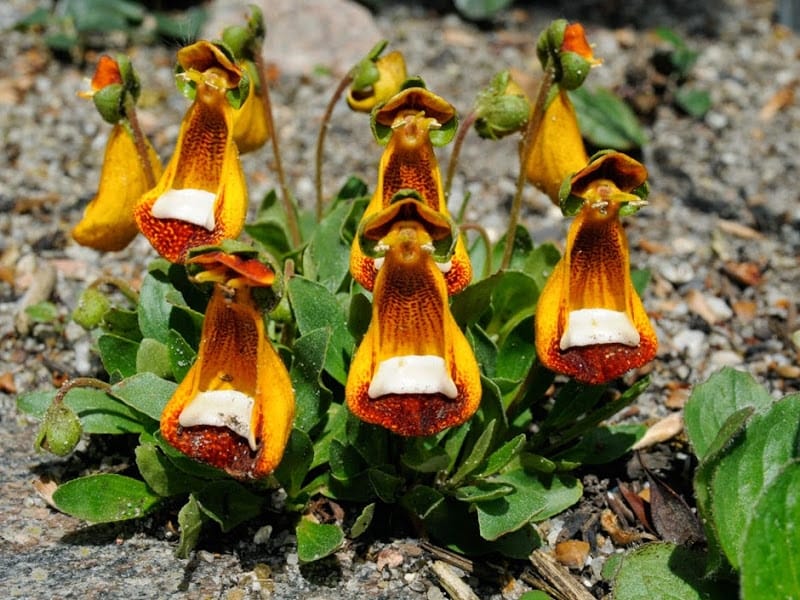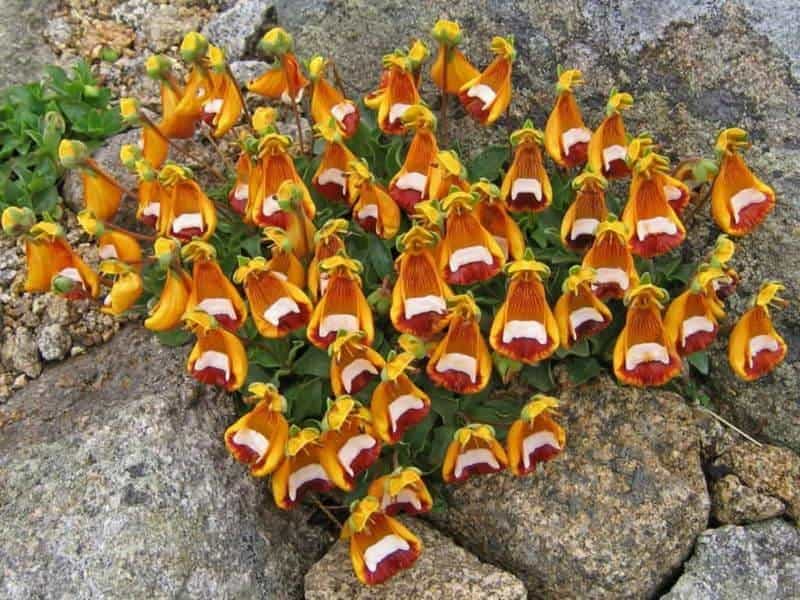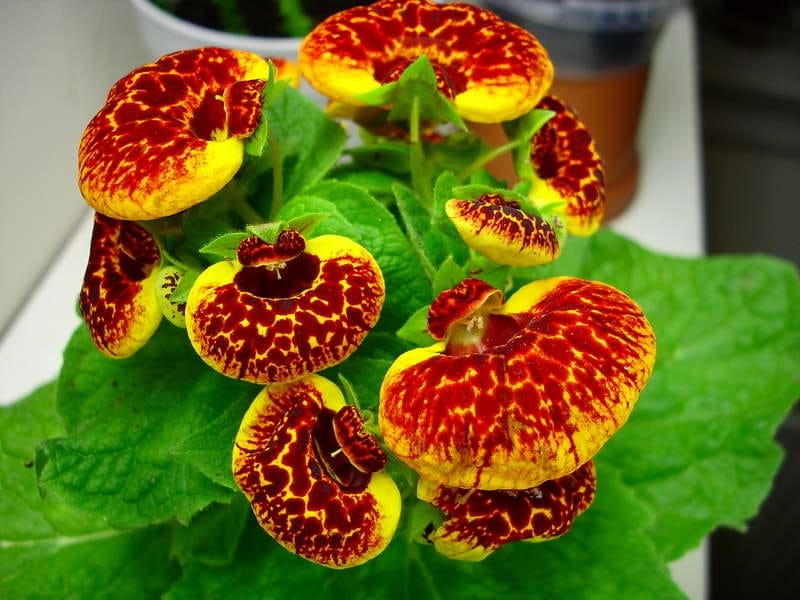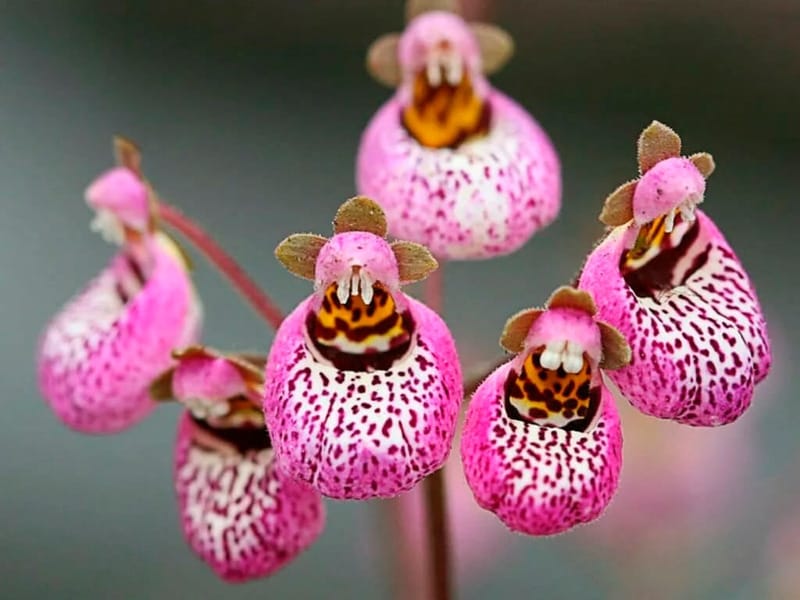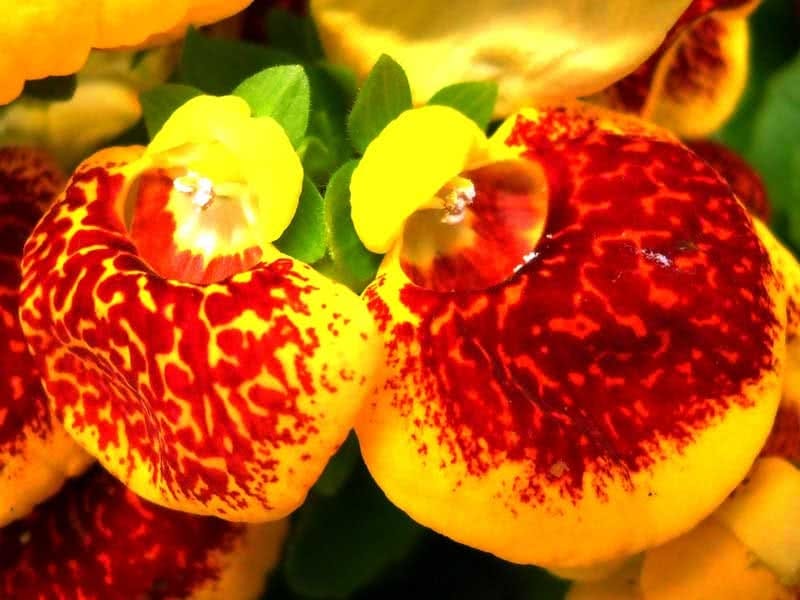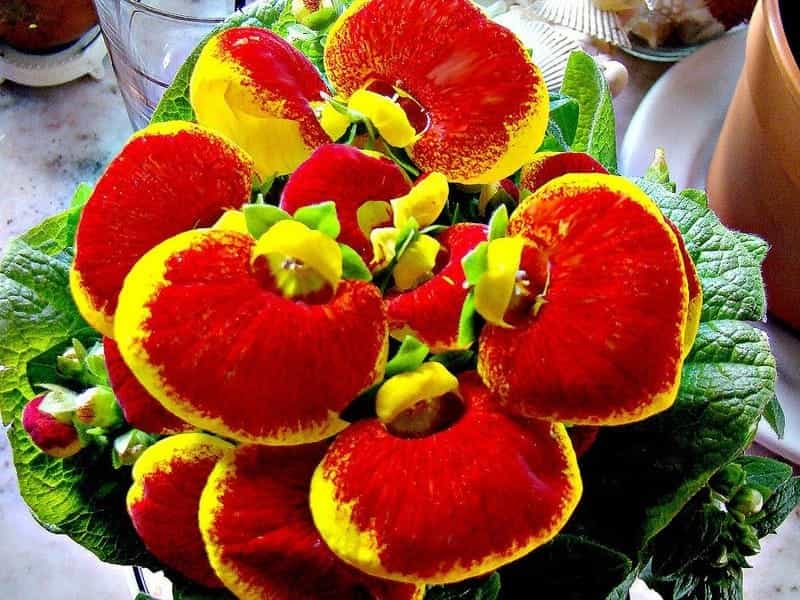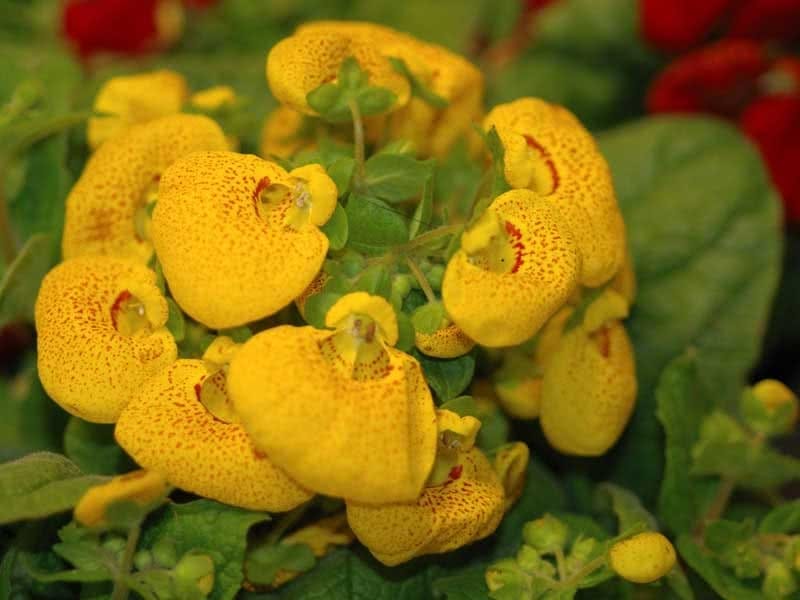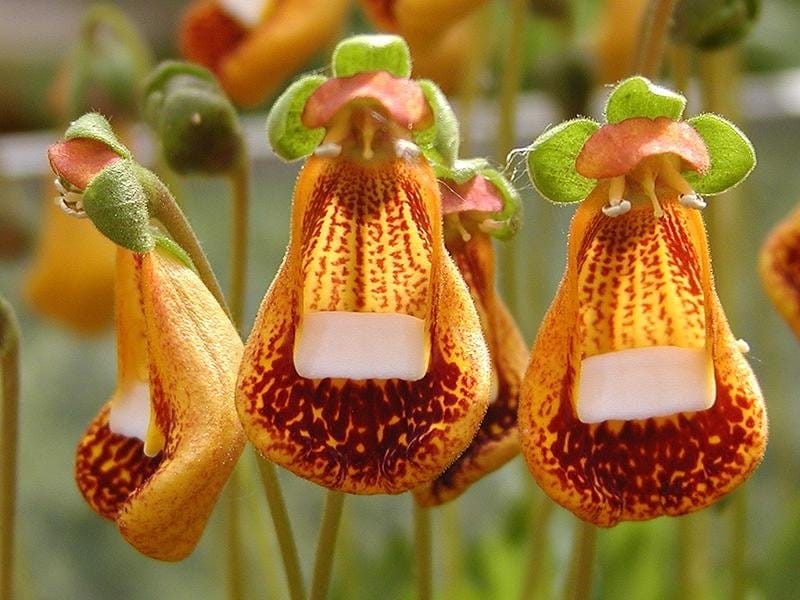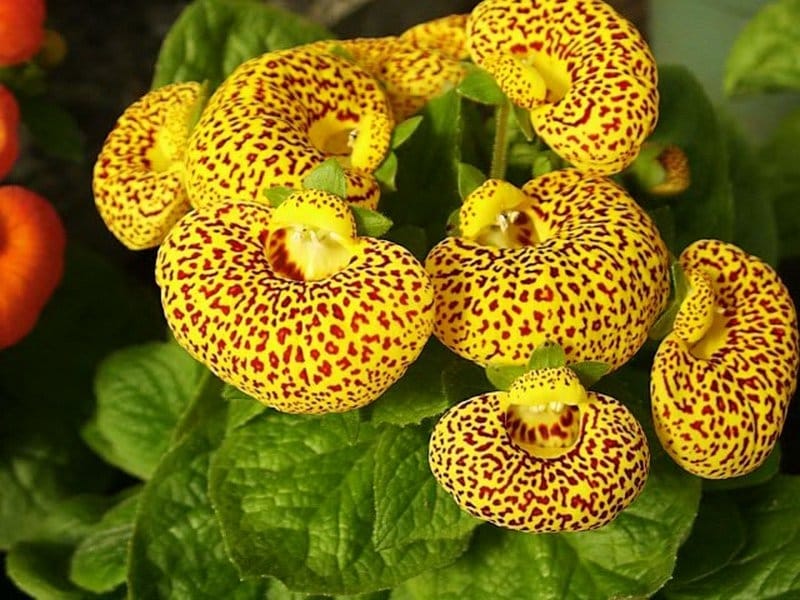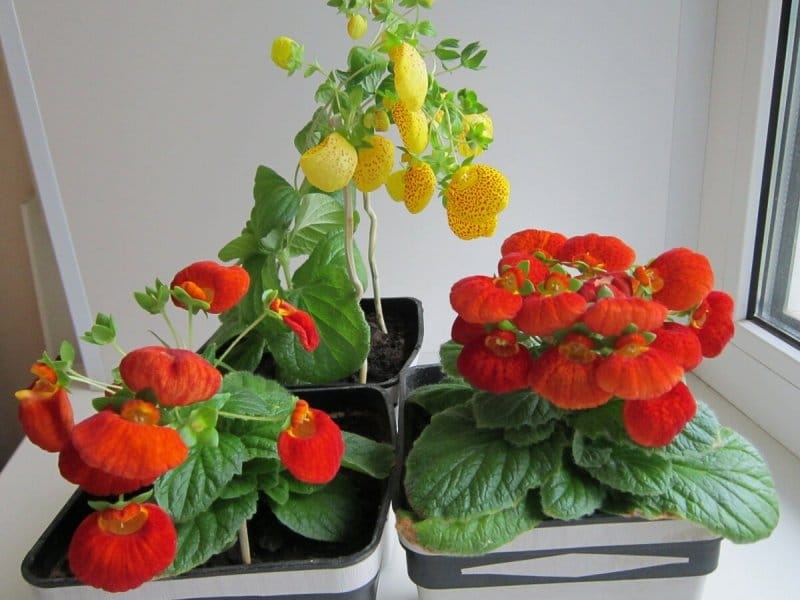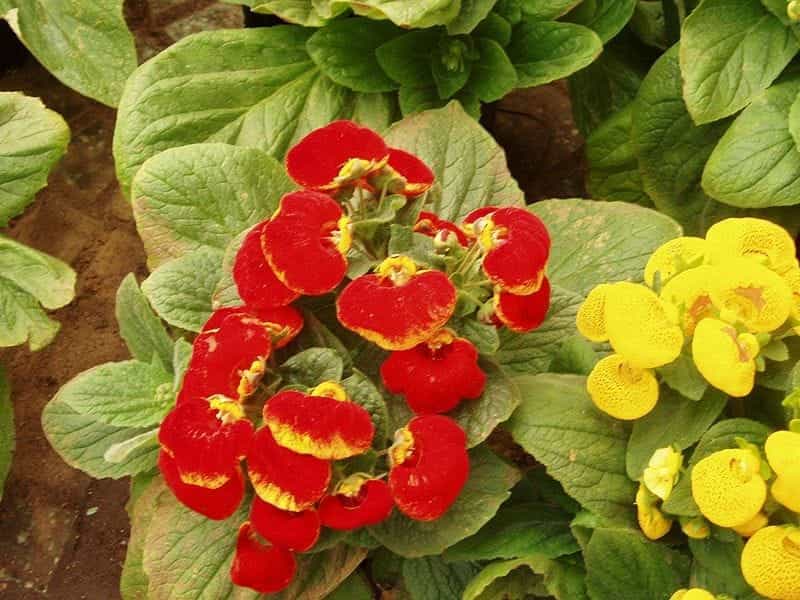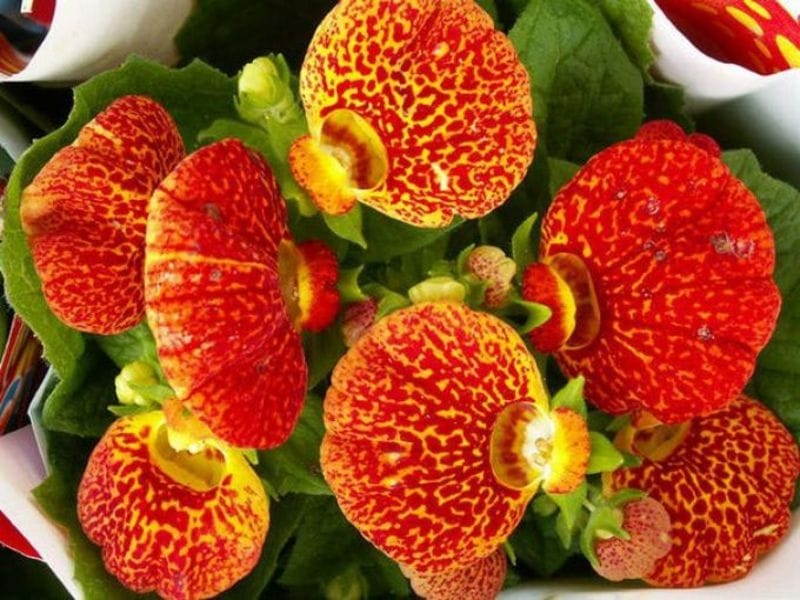 Cultivation:
Calceolaria can be easily propagated from stem cuttings taken in early spring, as well as from seed. They will grow in almost any soil type but prefer well-draining, humus-rich soils with moderate fertility, and thrive in full sun to partial shade. When planting outdoors, stagger two to three plants for the best visual impact and allow for ample airflow. Provide regular watering, although these plants are quite drought-tolerant. Deadhead spent flowers regularly to ensure new blooms throughout the season.
What are Calceolaria?
Calceolaria flowers, also known as slipper flowers or pocketbook flowers, are a genus of flowering plants in the family Calceolariaceae. They are native to South America, and their flowers are known for their unique, slipper-shaped appearance.
What colors do Calceolaria come in?
Calceolaria flowers come in a wide range of colors, including yellow, orange, red, pink, white, and purple.
When do Calceolaria bloom?
Calceolaria flowers typically bloom in the spring and summer months, although some species may bloom at other times of the year.
Where do Calceolaria flowers grow?
Calceolaria flowers are native to South America, and can be found growing in a variety of habitats, including alpine regions, meadows, and forests.
How do I care for Calceolaria ?
Calceolaria flowers prefer a well-draining soil and a bright, sunny location. They also require regular watering and fertilization during the growing season. In colder climates, they may need to be brought indoors or protected during the winter months.
Are Calceolaria flowers toxic to pets or humans?
Some species of Calceolaria contain toxic compounds, and should be kept away from pets and children. It is important to research the specific species of Calceolaria before bringing them into your home or garden.
Can Calceolaria be grown indoors?
Yes, Calceolaria flowers can be grown indoors as long as they receive plenty of bright, indirect light and are kept in a well-draining soil. They may also benefit from regular misting to help increase humidity levels.
How are Calceolaria flowers used in landscaping?
Calceolaria are often used in container gardens or as a border plant in landscaping. Their unique, slipper-shaped flowers can add a pop of color and interest to any garden or patio.