The Bottlebrush is a native Australian shrub that has become popular as an ornamental plant in many parts of the world. It is an attractive and hardy species that can be grown in full sun or semi-shaded areas. Its bright red flower spikes and long leaves make it a dramatic addition to any landscape.
Bottlebrush pictures: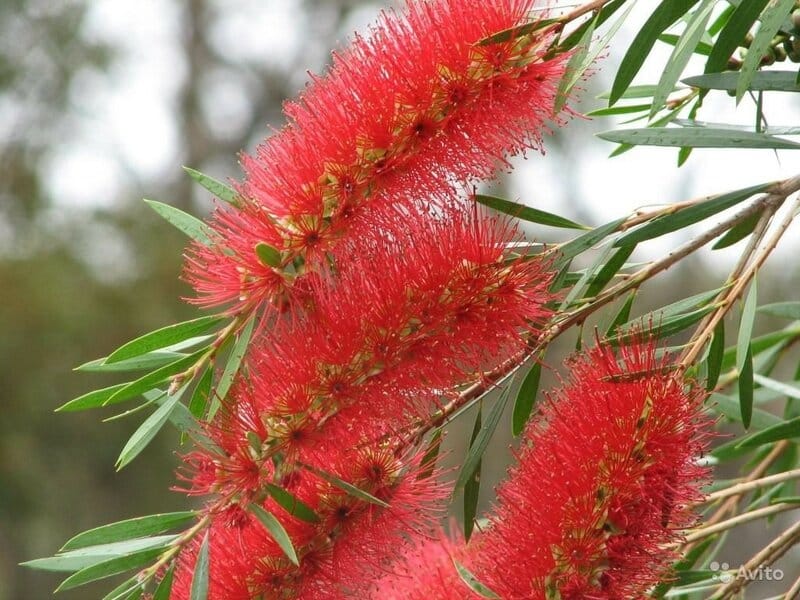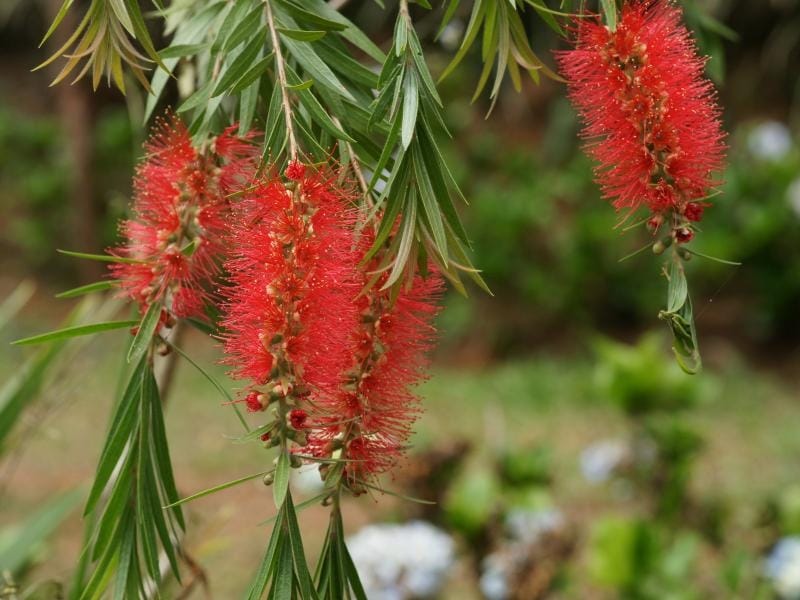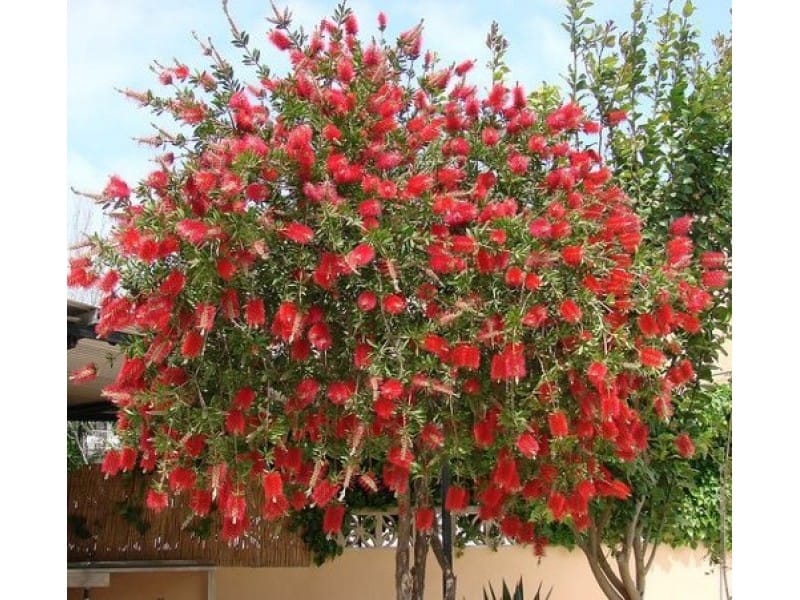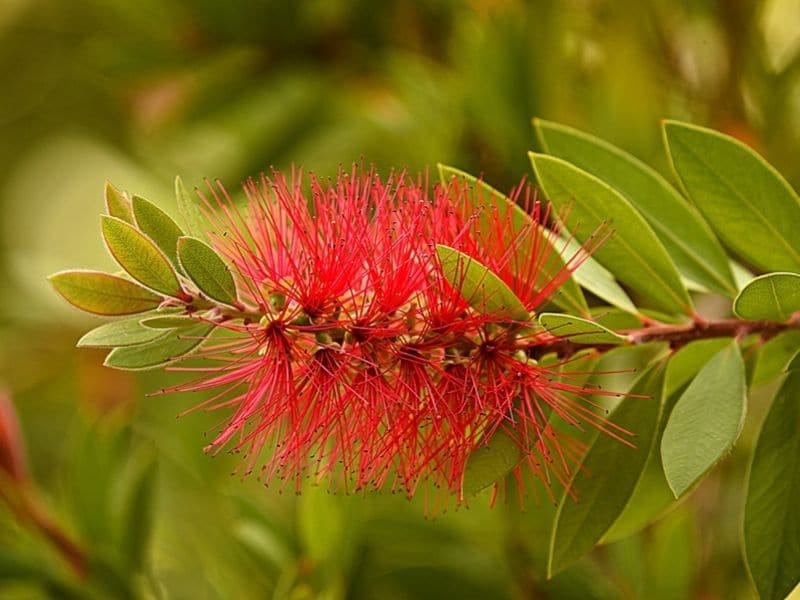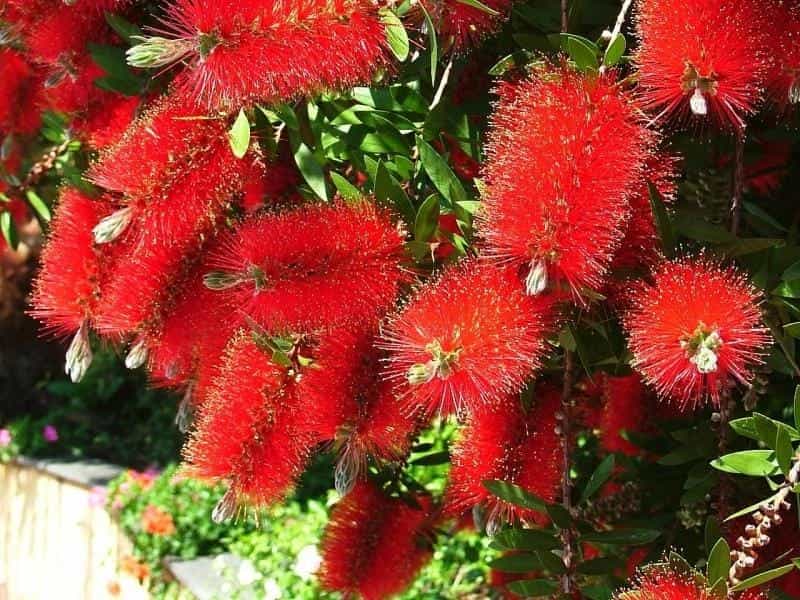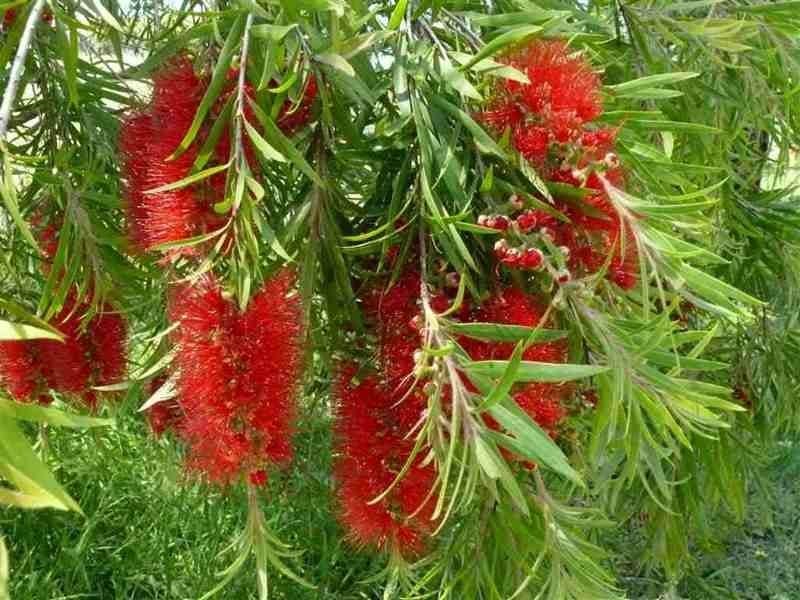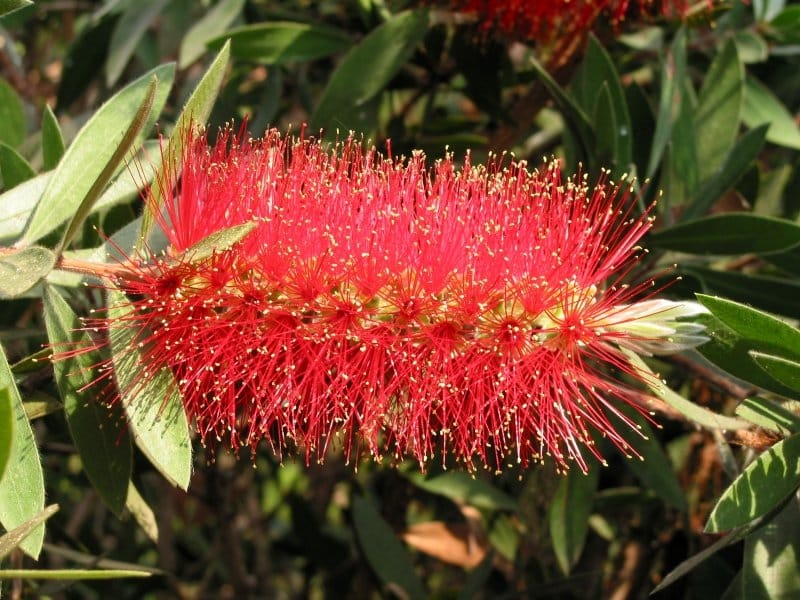 The Bottlebrush is an upright shrub that can reach up to 10 feet in height. Its branches are rangy and have sprays of red, pink or white flowers. The leaves are lanceolate and glossy green in color. The new growth is a lighter shade of green. The flowers are dense clusters of stamens and are particularly attractive to bees and other pollinators.
Cultivation
Bottlebrushes prefer well-draining soil and can tolerate a wide range of conditions. They require little maintenance and should not be pruned back too severely. If they become too crowded, they can be divided or thinned out. When planting, ensure that the roots are fully covered and that plenty of room is given for growth.
Care
It is important to water Bottlebrushes regularly during the summer months, especially during dry periods. They prefer slightly acidic soil and may need an application of a slow-release fertilizer once a year. It is important to protect them from frost, especially young plants. Regular pruning will help keep the plants shape and encourage more flowers.
Conclusion
The Bottlebrush is an attractive, hardy plant that is easy to grow and maintain. With its bright red flowers and glossy green foliage, it is becoming a popular feature in landscaping projects. It is important to provide the right conditions and care to ensure the plant's continued health and beauty.