The bluebonnet (Lupinus texensis) is a species of flowering perennial plant native to the state of Texas and the official state flower of Texas. It is a popular sight in spring, when it blankets the countryside and roadway banks in vibrant shades of blue. The bluebonnet is a durable and hardy species that thrives in a variety of climates.
Bluebonnets photos: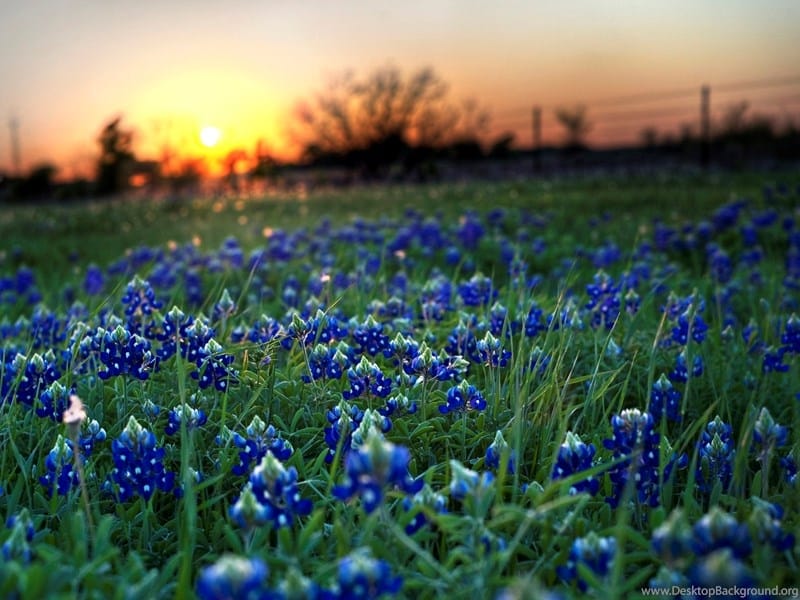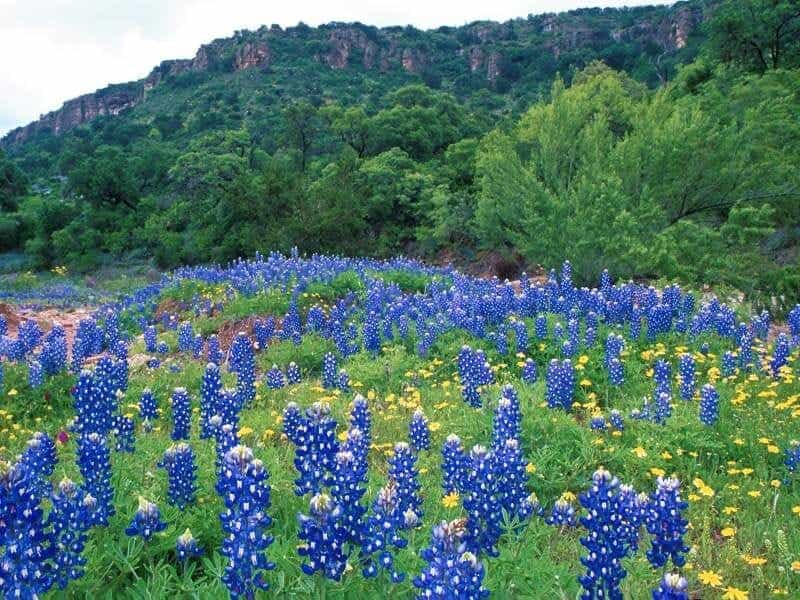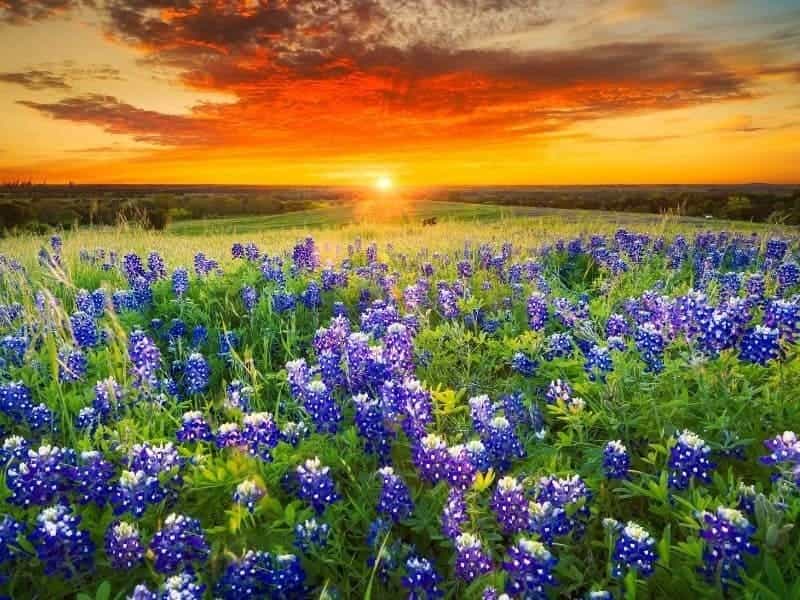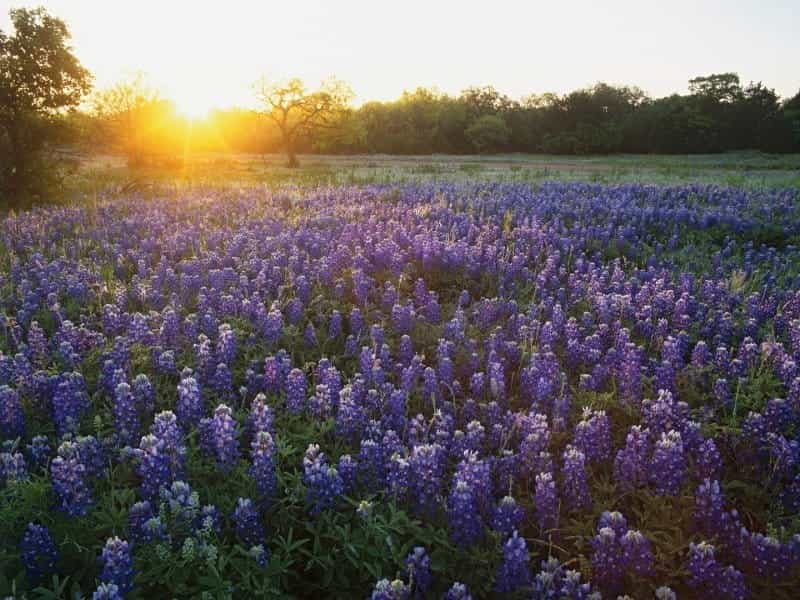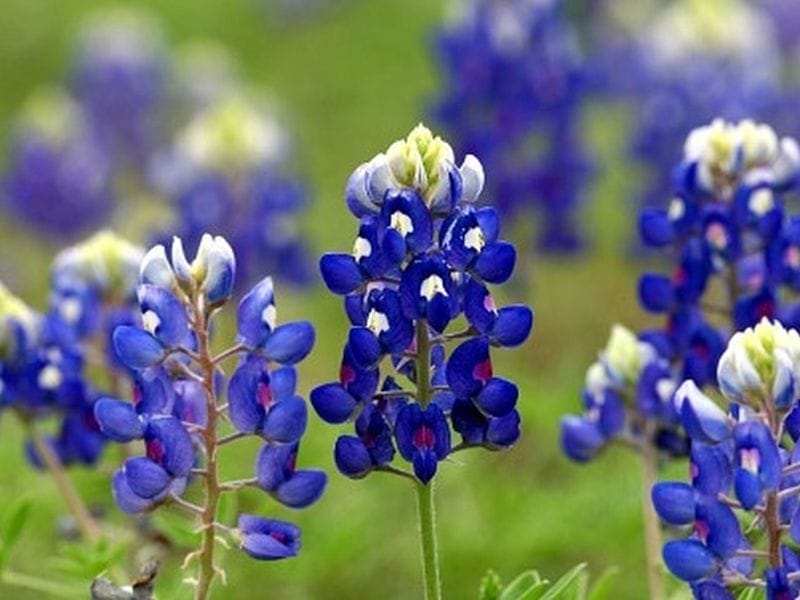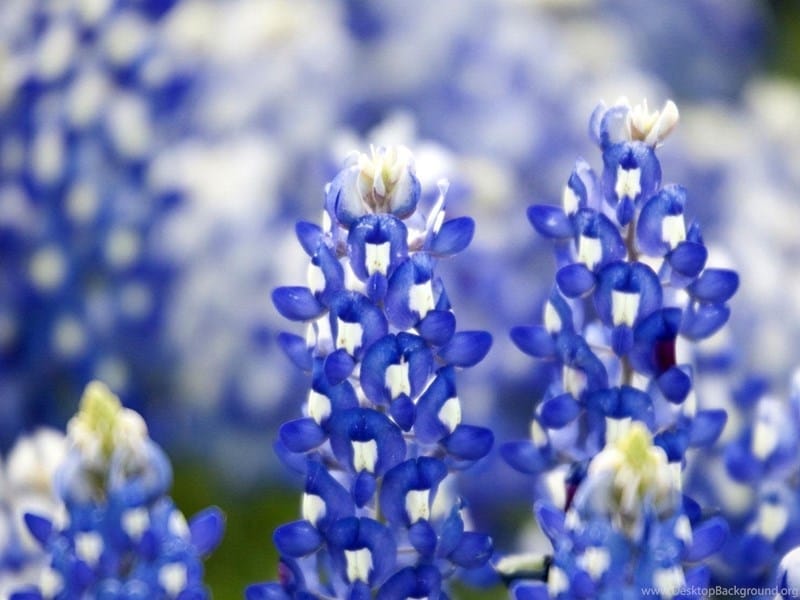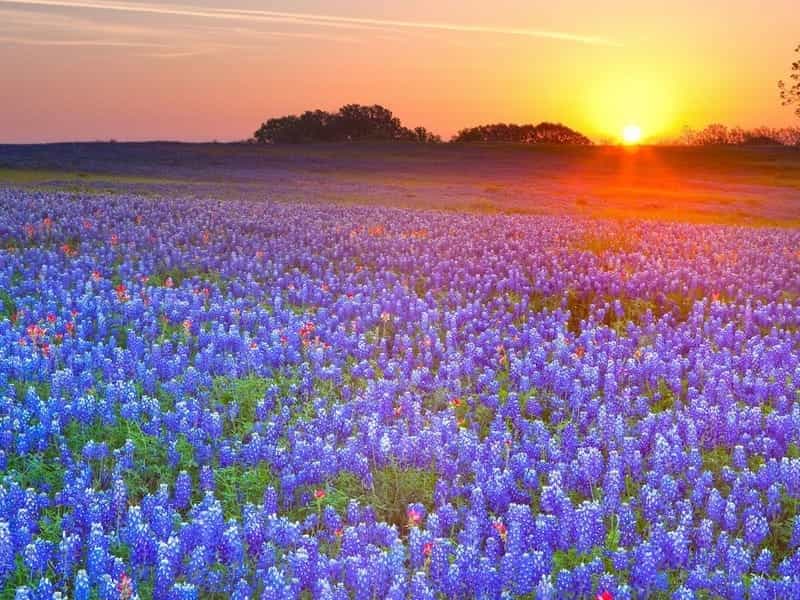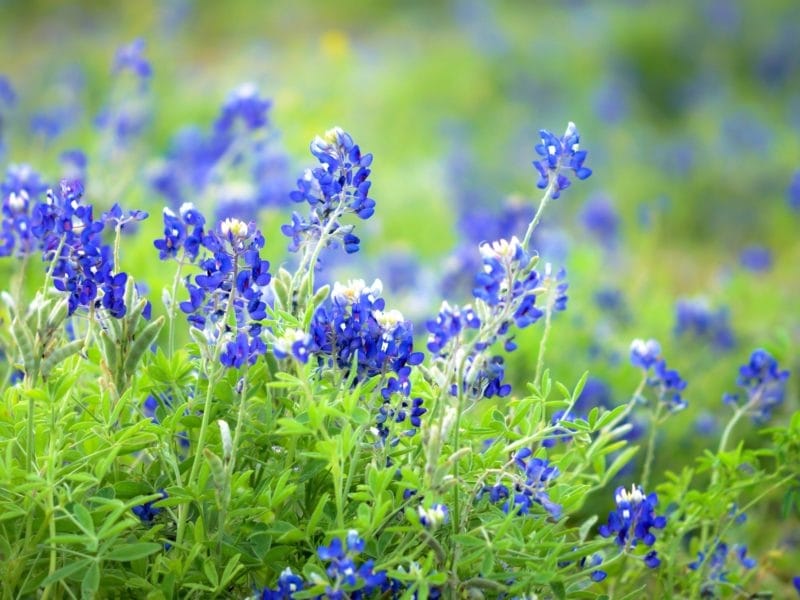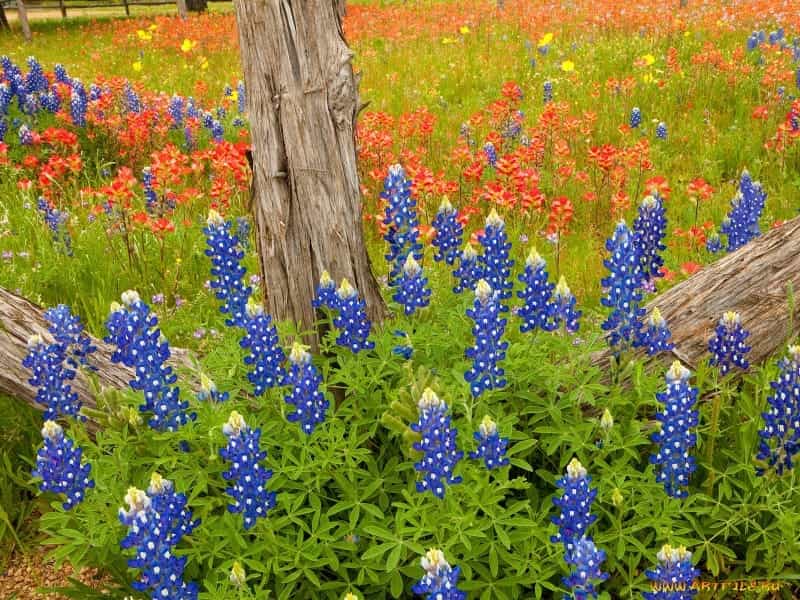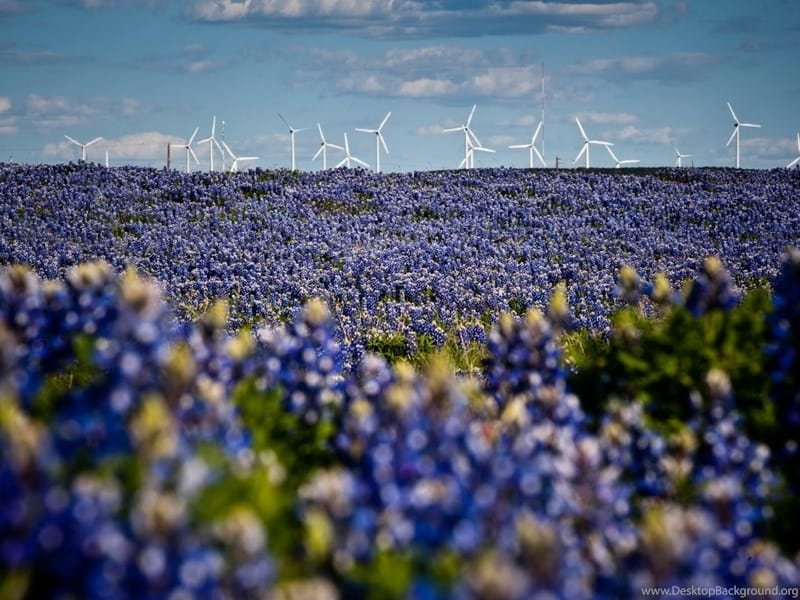 The bluebonnet is an upright plant with a height ranging from 6-24 inches tall, depending on the variety. The leaves are divided into small leaflets, forming outward from a center stem. Its vivid, light blue to lavender flowers form in densely packed clusters and peak in late March and early April.
History
The exact origin of the name bluebonnet is uncertain but there are two popular theories. The first is that the name is a corrupted spelling of the Spanish word "bonet," meaning "little bonnet." The second theory is that the flower has come to resemble a traditional bonnet worn by many settlers to the area in the 1800s.
Cultural Significance
The bluebonnet is an important symbol for Texans, who view it as a representation of pride and beauty. The flower is typically seen across the state during spring and featured in many photographs, paintings and literature.
Threats
The bluebonnet is highly restricted to the state of Texas and is classified as Endangered in Oklahoma and Endangered in Arkansas. The primary threats to the species are loss of habitat due to urban and agricultural development, as well as over-collecting and illegal picking.