Grilled vegetables are a nutritious accompaniment to any garden BBQ. They can be cooked on their own, or cut up and thrown in with meats and other sides. Try grilling different seasonal vegetables like peppers, zucchini, mushrooms, and asparagus.
Bbq photo ideas for green garden: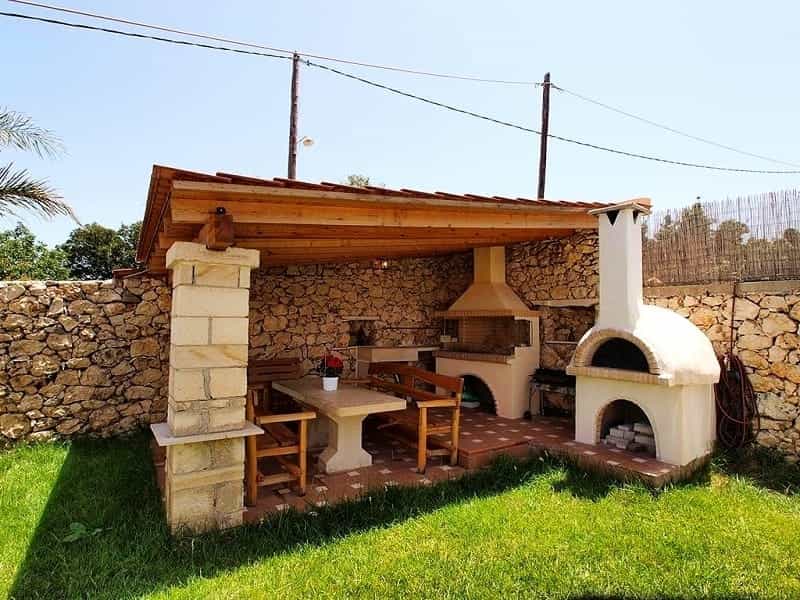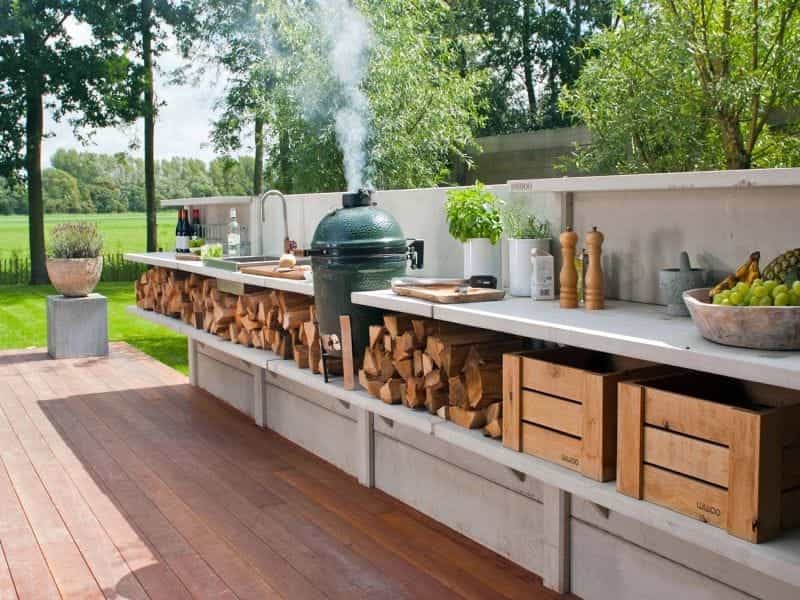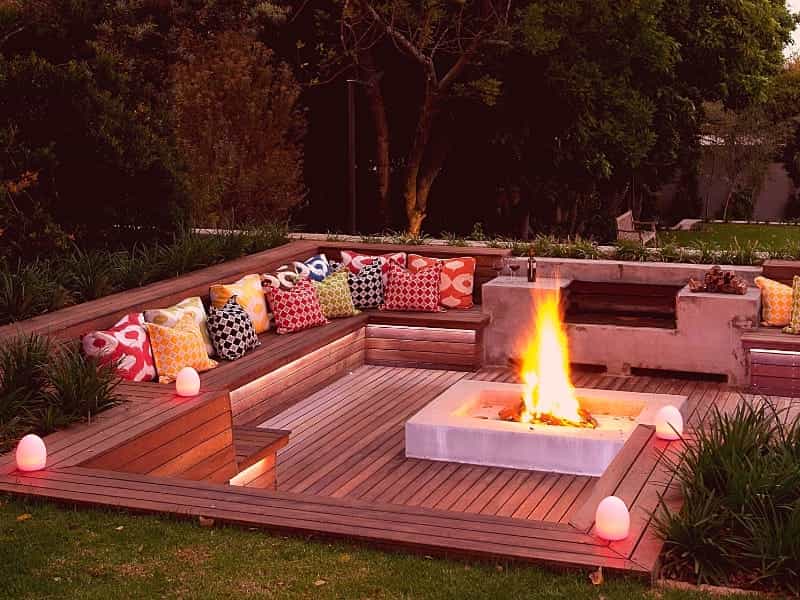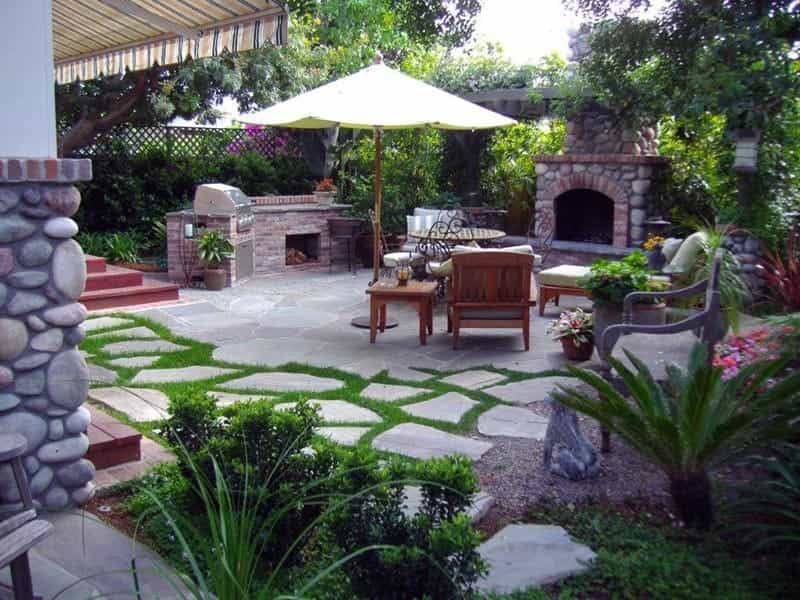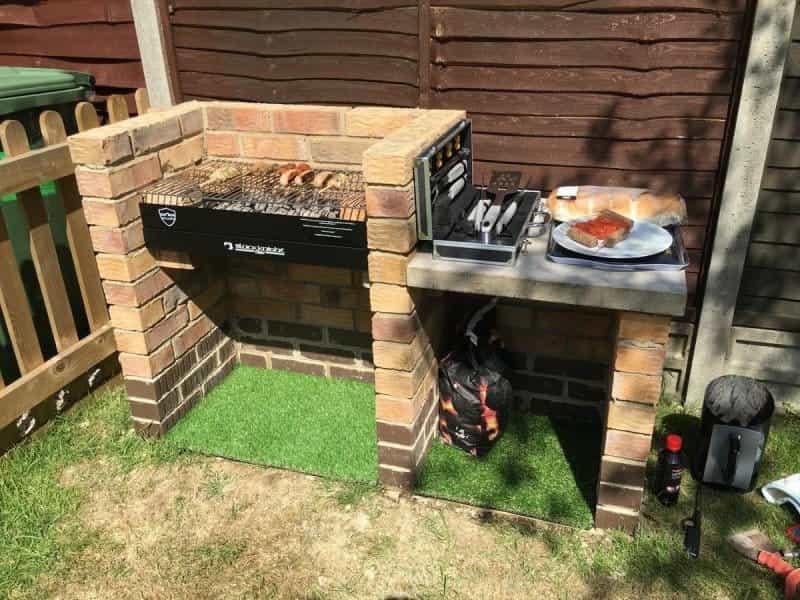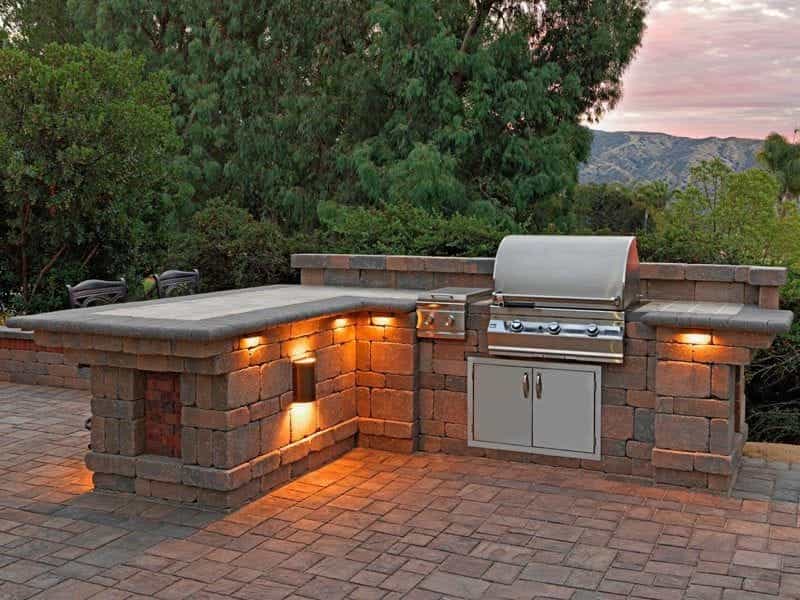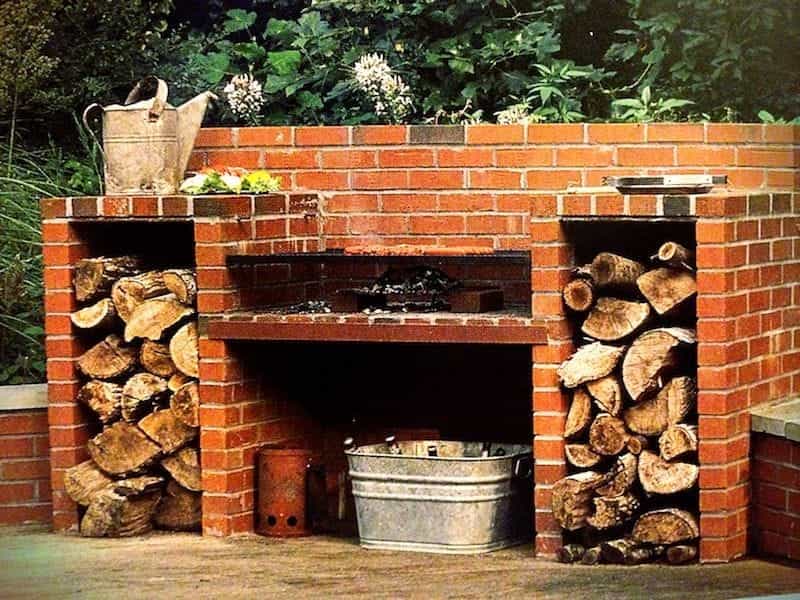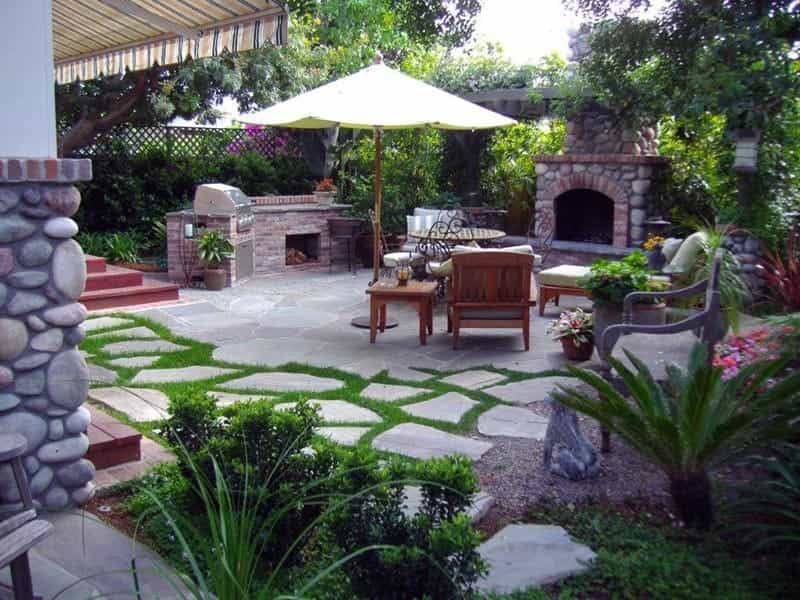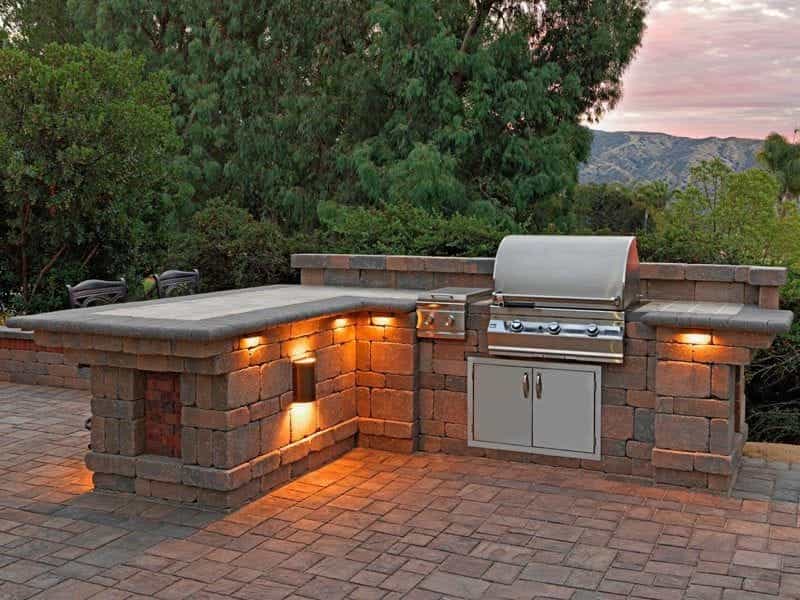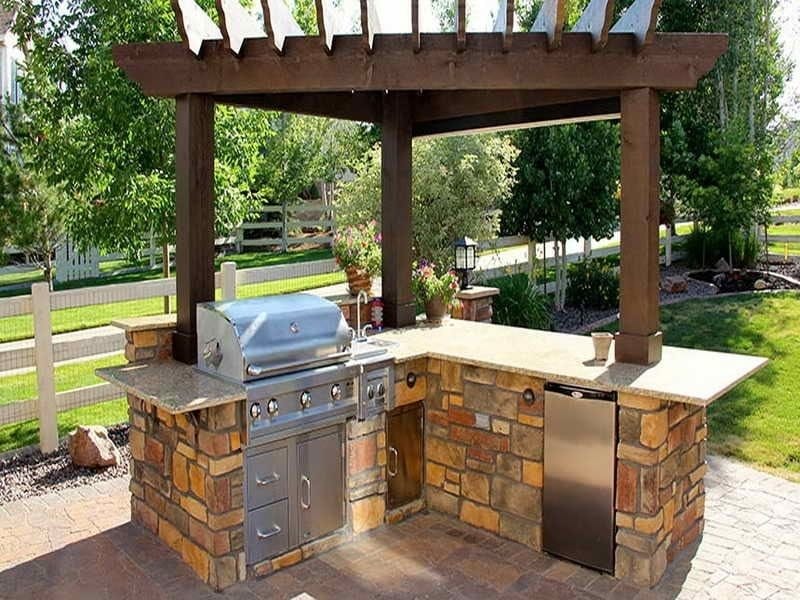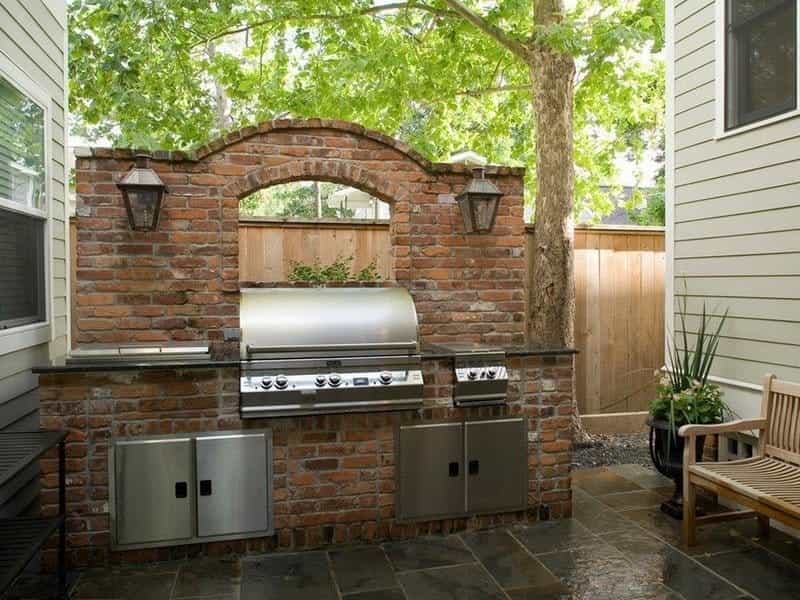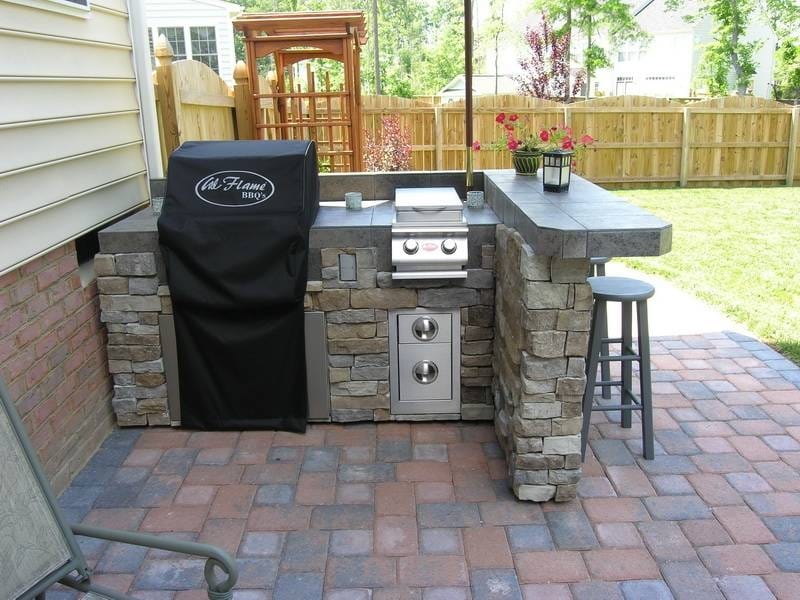 Smoked Meats:
A juicy, tender smoked meat is sure to be a crowd-pleaser at any outdoor gathering. Consider smoking brisket, pork loin, or chicken breasts, and add a variety of fun flavors like thyme or chili powder.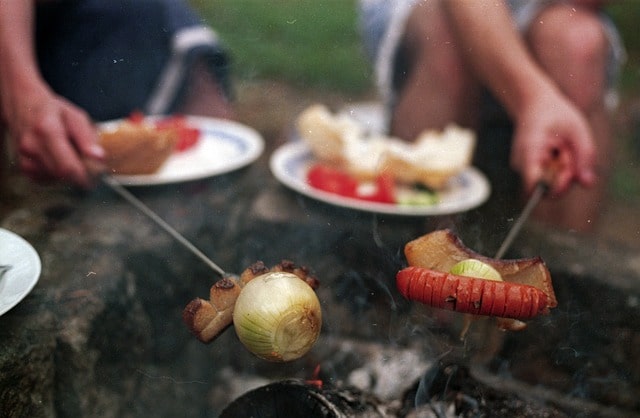 Salads:
Balance out the heavier offerings with a fresh and flavorful salad. Try making a quinoa salad, coleslaw, or a tomato and cucumber salad, and be sure to add lots of herbs for extra nutrition and flavor.
Kebabs:
Kebabs are a great way to combine meat, vegetables, and other ingredients like feta cheese or pineapples. Start by cutting them into cubes, and then marinate and assemble on metal or wooden skewers before grilling.
Grilled Bread:
Grilled bread is a great appetizer for any BBQ and can be topped with a variety of ingredients like pesto or an herbed butter. Be sure to brush the bread with olive oil before grilling to avoid sticking.
There are many ideas that you can consider for your BBQ area. Here are a few:
Outdoor Kitchen: An outdoor kitchen is a great way to make your BBQ area more functional. You can include a built-in grill, sink, refrigerator, and other appliances to make your outdoor cooking experience more enjoyable.
Seating Area: A seating area is essential for any BBQ area. You can include comfortable chairs, couches, or even a dining table and chairs to make it a perfect space for entertaining guests.
Fire Pit: A fire pit can be a great addition to your BBQ area. It can be used for cooking or for creating a cozy atmosphere on cooler evenings.
Lighting: Good lighting is essential for any outdoor area, especially for BBQ areas. You can include string lights, lanterns, or even built-in lighting to create a warm and inviting atmosphere.
Shade: A shade structure such as an awning or pergola can be a great addition to your BBQ area. It can provide relief from the sun on hot days and make your outdoor space more comfortable.
Bar: If you plan to entertain guests, a bar can be a great addition to your BBQ area. You can include a small refrigerator, sink, and bar stools to create a fun and functional space for mixing drinks and socializing.
Outdoor Games: Adding outdoor games such as cornhole, horseshoes, or a basketball hoop can provide entertainment for your guests and make your BBQ area more fun and lively.
Landscaping: Adding landscaping such as plants, flowers, or even a garden can make your BBQ area more beautiful and inviting.
Remember, these are just a few ideas, and you can get creative and customize your BBQ area to suit your personal style and needs.