French marigolds are annuals with double-bloom flowers that range in color from yellow to rust-orange. The flowers are daisy-like and can grow up to 2 inches in diameter.
French marigold plants: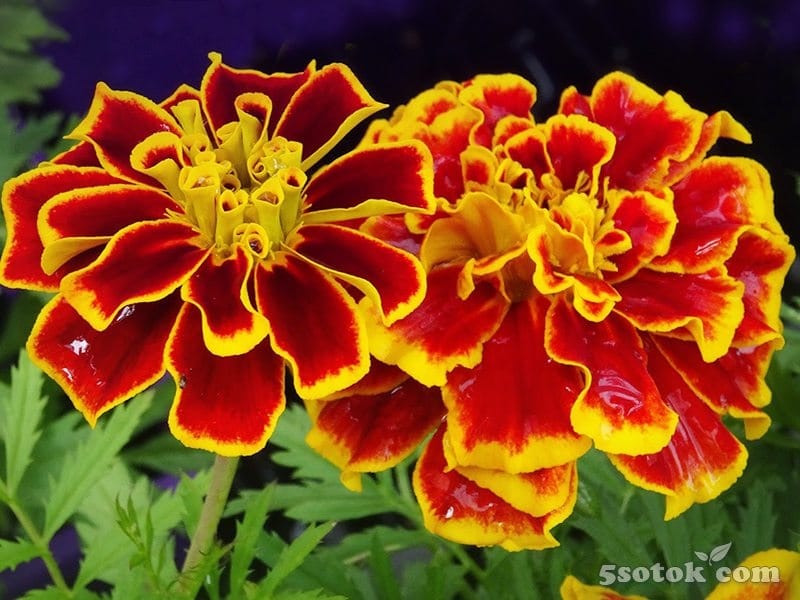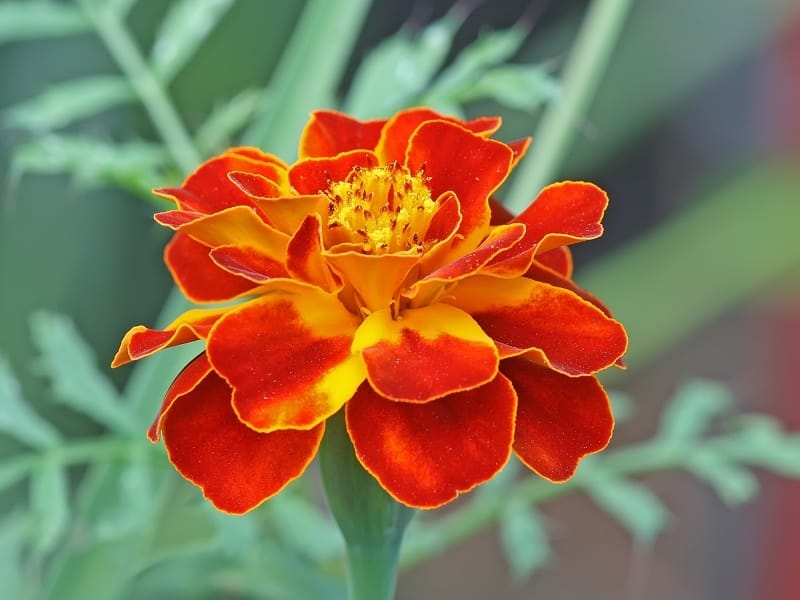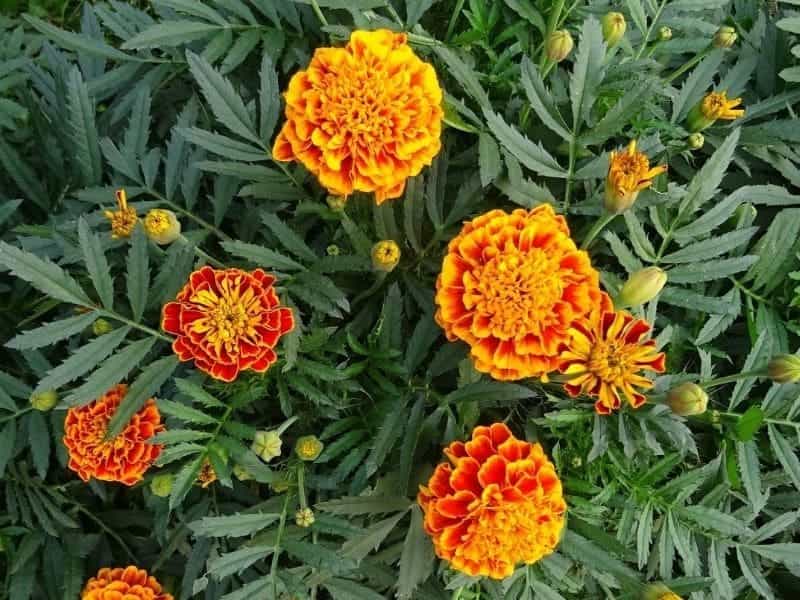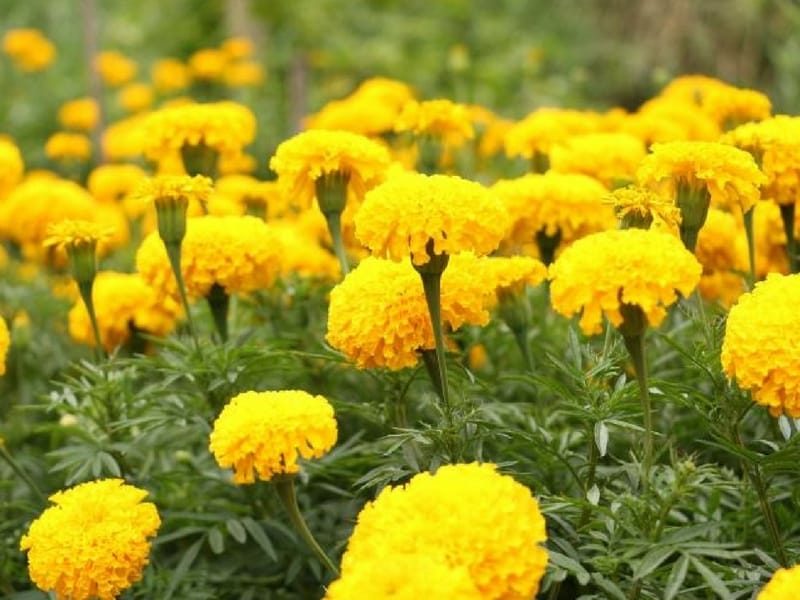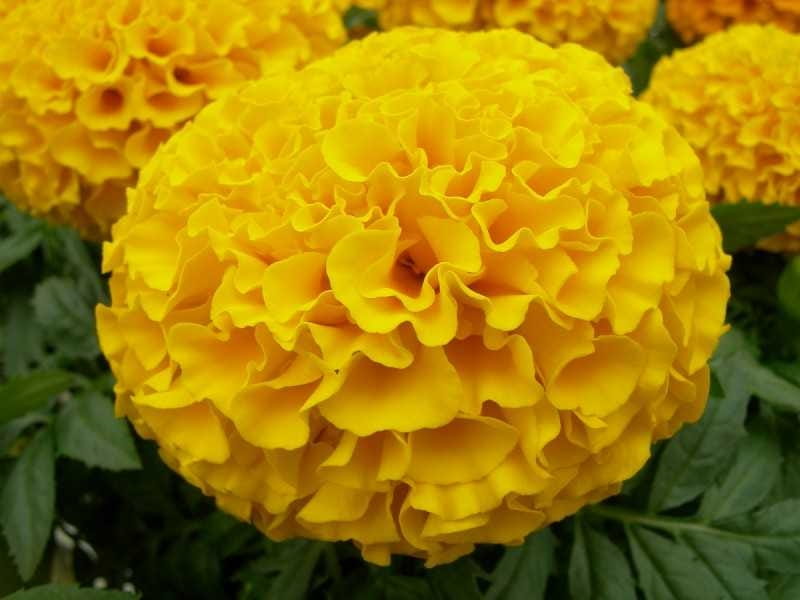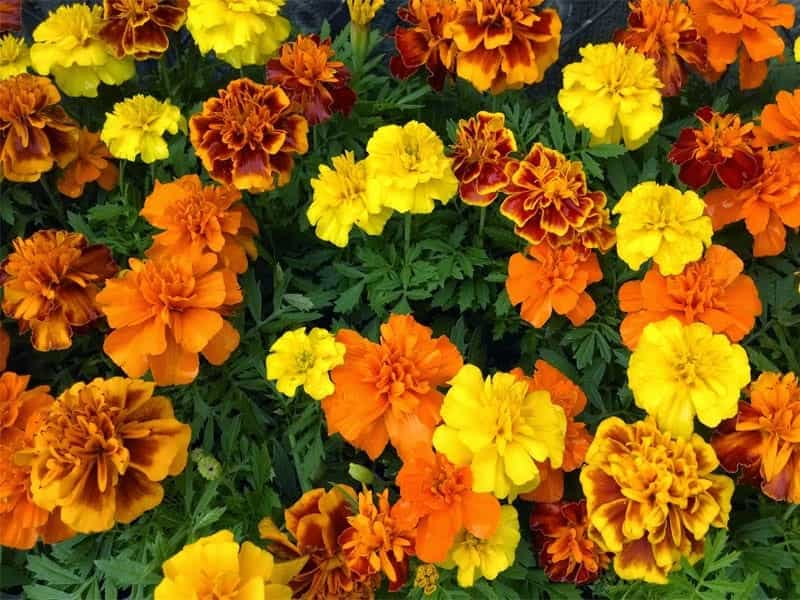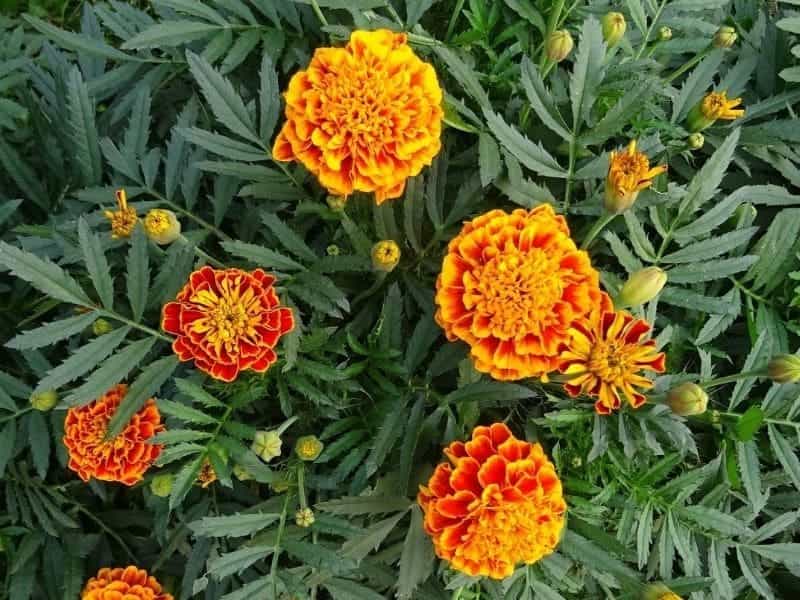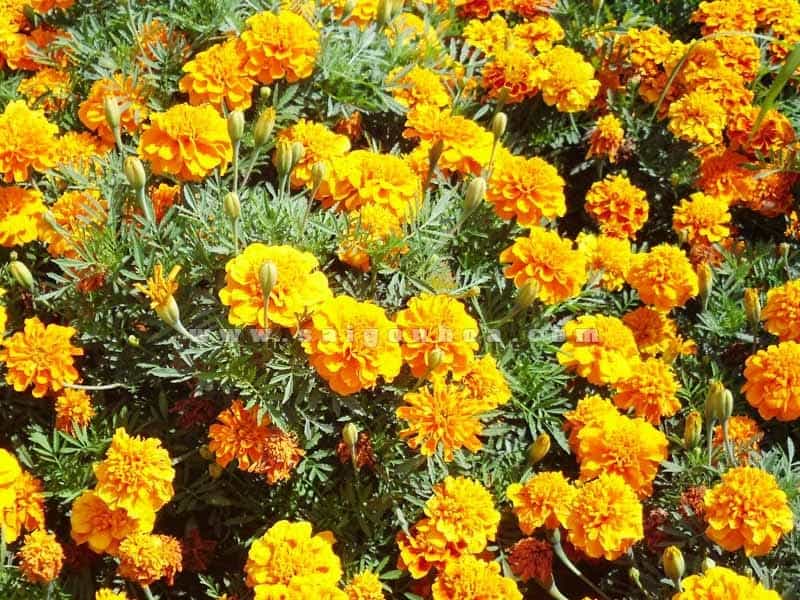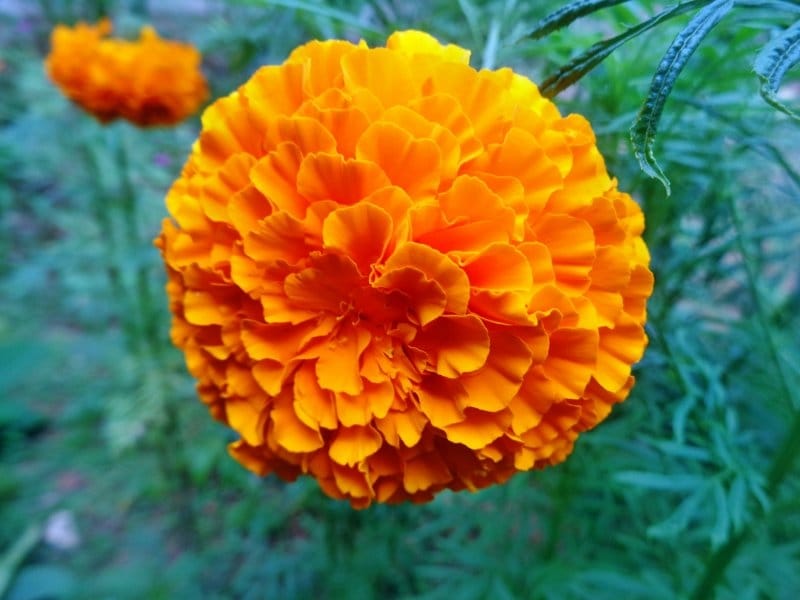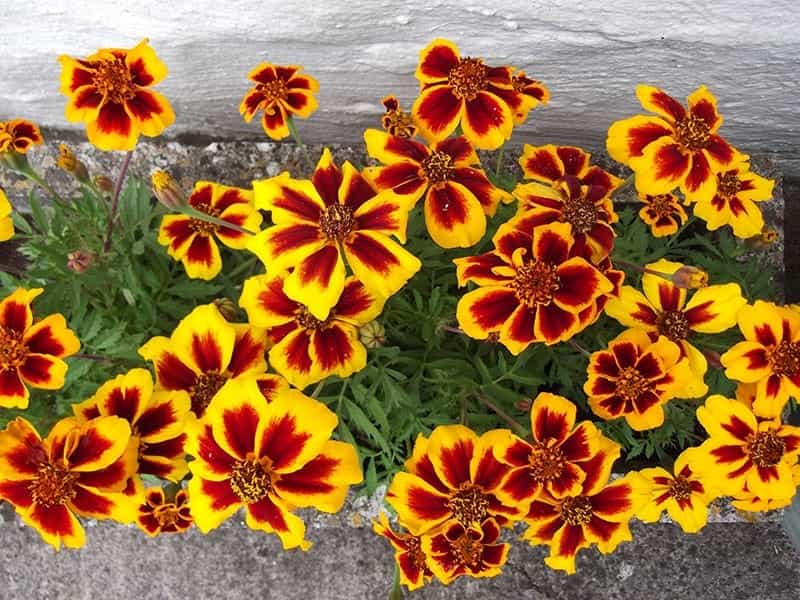 Planting:
French marigolds thrive in an environment with full sunlight and well-drained soil. Plant the seeds 3 to 5 inches apart at a depth of 1/8 inch. Plant in the spring after the last frost and after the soil has warmed.
Care:
Keep the soil moist but not wet. Water regularly and fertilize every few weeks with a balanced fertilizer. If heavy snows or rains occur keep the plants from becoming waterlogged by providing drainage. Deadhead spent flowers to encourage new blooms and remove weeds regularly to prevent them from competing with the marigolds for resources.